Fun, stylish, friendly and committed to giving back: Q&A with Laura Palumbo, owner of the new Gabriel's Closet children's consignment store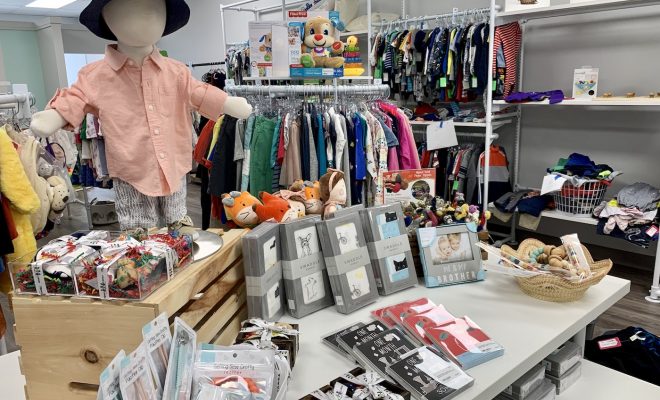 By Trent Modglin
Gabriel's Closet
428 W. Touhy in Park Ridge
847-720-4902
GabrielsCloset.org
Officially opening June 2, 2021
Q: Tell us a bit about what it's like to follow in your mom's footsteps with a children's consignment store.
A: It has truly been a surreal experience. Growing up, I always knew my mom ran a store, but I didn't understand the scope of what that entailed.  Preparing to open Gabriel's Closet has opened up a new door in our mother-daughter relationship. Although I have spearheaded bringing us into 2021, I am very much her apprentice in learning how to run a successful consignment business. I have gained so much respect for her as she trains me on how to organize a store, work for our consignors and network with our community.
I am also blown away that she managed all of this in 1992, sans any of the technology we have available at our fingertips today. Fun fact: When you walk into our store, the original mailbox from her store on Northwest Highway is sitting on our front table, and ode to "Hey Diddle Diddle."
Q: What can people expect to find/sell at Gabriel's Closet?
A: We are a children's consignment boutique specializing in fun, stylish, gotta-have-it finds. This means that we provide a boutique experience, only without boutique prices. People will find a mix of boutique and what we call "everyday favorite brands" in children's clothing (up to size 12), shoes, sports items, books, toys and costumes.
Additionally, we carry maternity clothes and baby gear (big and small), as well as some new locally sourced artisan toys and gifts. We ask our consignors to bring us their favorite gently-used items in these categories. If someone has a question about what to sell, I am always happy to answer!
It has truly been a surreal experience. … I have gained so much respect for (my mom) as she trains me on how to organize a store, work for our consignors and network with our community.
Q: How has the response been thus far to everything you're doing?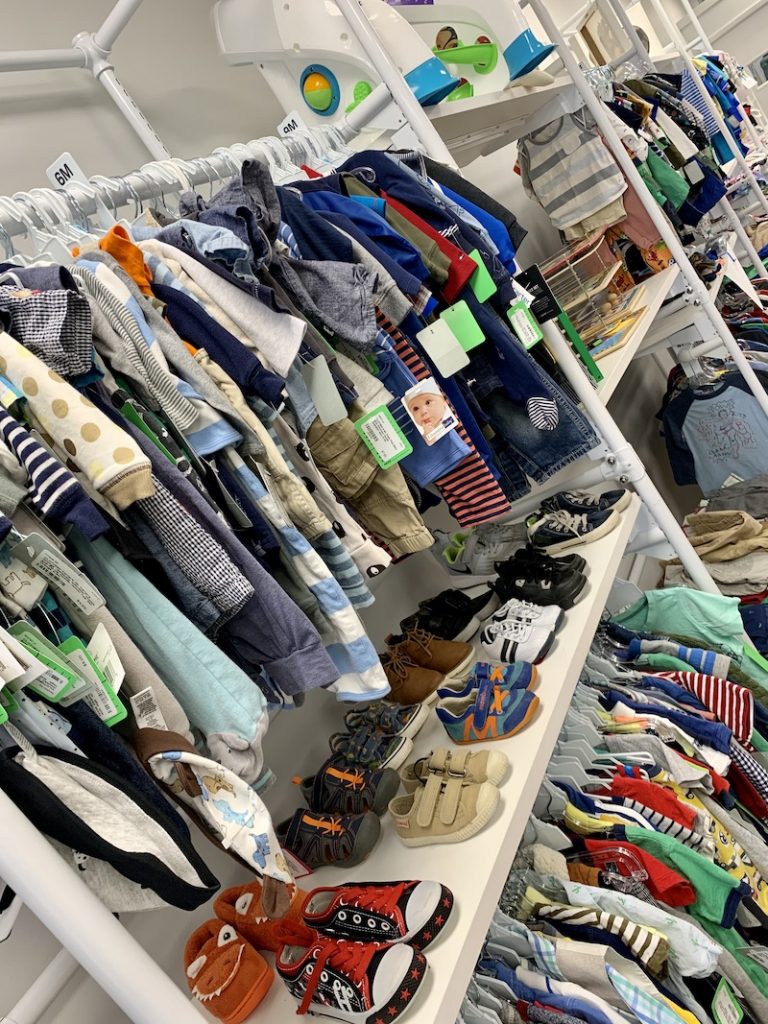 A: We've been overwhelmed by the enthusiasm and support we've received as we prepared to open. We've been booked full with local moms consigning their favorite items with us. We've even had several people send us a message simply to say "We're excited you are coming to the community," and moms reach out to tell us to tell us they are excited to find great deals on kids' and maternity items.
We hope many are eager for us to open our doors as a destination for parents, grandparents and expecting parents here in Park Ridge as well as the surrounding suburbs.
Q: Can you fill us in on some of your long-term plans for the store and the activities you have planned?
A: In the long run, we want to use our store to serve families in our community, and be a strong advocate for those in our community and in the city of Chicago facing hardship. For families, we plan on hosting free story-time events (so moms can shop while we care for the littles), child-development workshops, classes for parents and sip-and-shop events partnering with local businesses, to name a few.
We also hope to have our space available for appointment-based private shopping play dates as well as for community advocates to come share how we can be a part of caring for families in Chicago.
Q: Having grown up in Park Ridge yourself, why do you think so many people come back to raise their own kids here?
A: I think that most of us who grew up in Park Ridge have great memories of growing up in a community that was family-focused. Most of us, myself included, had great friendships, played in sports leagues, attended city events like the fireworks at Main East. In high school, many of us who ironically called it "Action Ridge" — convinced our town was boring — are coming back to raise our kids here for just that reason. We know that our kids will have great memories, meet great people, and also be part of a community that is safe and nurturing.