Local recommendations include Beautifully New Med Spa, Pro-Built Fence, Don Juan's carne asada and Mandy Madsen Color + Design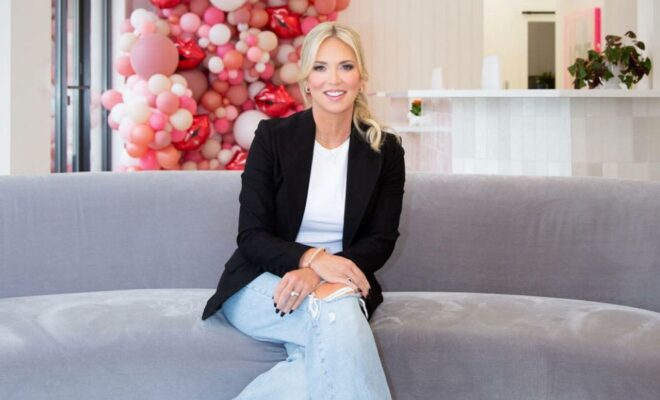 Beautifully New Med Spa
Thinking about aging is not always a fun thought, so I think it's important to do a little something for yourself occasionally. Danielle Oyasu at Beautifully New is the most fabulous nurse practitioners I know, and after knowing her for 20 years, I trust her implicitly. I could not be more pleased with her or her super cool medical aesthetics practice. Danielle specializes in injections that offer a very natural result. … She truly know what looks best! Beautifully New is my new favorite place. You'll feel completely comfortable in this upscale, beautiful space. I'm so glad I went, and I can't wait for my next appointment!
— Kelly DeGrazio
The Skokie Northshore Sculpture Park offers a great activity for a relaxing afternoon. It is located on the east side of McCormick Boulevard, between Dempster Street and Touhy Avenue in Skokie. Admissions is free. They offer trails for biking, jogging and walking, and plenty of spots for a picnic. It is also accessible to people with disabilities and dogs (on leashes). Free guided tours are offered, or feel free to explore at your own pace.
— Sophia Gianaris
MingHin in Schaumburg is rated as the best Chinese restaurant in the Chicago area. They also have a place in Chinatown. Their menu is vast, and the quality and taste are great. They also serve dim sum all day long every day.
— Scott S.
With our wood fence rotting and falling down in a few spots (thanks to neglect from previous owners), we went shopping for a new white PVC fence last year. We may have done a bit too much research, as I think we had about seven estimates. After being given the run-around by another company, we circled back around to the highly recommended local guys we should've gone with from day one — Pro-Built Fence. Eric Schmeisser and his crew were honest, knowledgeable, punctual and hard working. And got the entire job done in a day and a half during one seriously hot stretch late last summer. The fence turned out perfect and added some much-needed privacy and style to our property. They've got a lot of experience, and it shows. Highly recommend.
— Trent Modglin
Had my roof and gutters replaced last summer and used Proven Roofing & Construction. I was very satisfied with their customer service, quality products and workmanship.
— Dawn L.
When I think authentic and delicious, I can't think of a better carne asada than at Don Juan's Cantina here in Park Ridge. Try the "old-school skirt steak" and savor the flavors. Maria and Jake will surely come by to make sure you are having a great time!
— Eddie Hamzic
I recommend Mathnasium for additional math help. They'll assess where your child is now, then build a curriculum for them. My son always takes Mathnasium over the summer, and it usually dips into most of the next school year's first semester curriculum, so he feels very prepared and successful.
— M.K.
We ordered firewood from Midwest Firewood. They are local, and the guy came over, unloaded it, brought it to the backyard and stacked it. It was a great experience if anyone is looking for firewood. Now I'm heading out to buy marshmallows.
— Jill H.
My husband and I have made a regular date with some good friends to go to Harp & Fiddle's wine dinners each month for the last year. I love that Chef Jerry so easily creates these amazing and delicious menus along with great wine pairings. They often have live music at these dinners, so it makes for a perfect night out. The best part is that with each wine dinner, they donate part of the proceeds to different organizations in the area. My business (Ash & Willow Salon) is focused on giving back as well, and I love to support other local businesses, especially when they have a mission of giving too.
— Holly Santelli
Huge shout out to Mandy Madsen Color + Design for her beautiful design of my entryway that came to life. I couldn't be more pleased with how it turned out and the warm welcome it brings. Also, a big thank you to Emerald Decorating for hanging the wallpaper and working around all the unique characteristics of an older home.
— Maggie English
Tim Perry has helped us out with every step of the process when we bought our house. He was always available and responsive when we needed him. It was a true pleasure to work with him.
If you are looking to move into Park Ridge or surrounding areas, Tim Perry from @properties and Waterstone Mortgage is your guy! Very knowledgeable and friendly. Tim has helped us out with every step of the process when we bought our house. He was always available and responsive when we needed him. It was a true pleasure to work with him. Tim is also very knowledgeable and can assist with mortgage loan process too.
— Almir Sakanovic
I just had such a good pedicure last week at Nail Republic with Sonja. The staff there was so so kind. I'll for sure be going back there.
— Jill G.
The new Shemroon Kabab House is phenomenal for their Persian/Middle Eastern food. We love their four different kinds of rice, some with almond, some that are sweet, some with saffron, etc. The portions are so big, it's perfect for sharing. The meat selections are great, the owners and staff are friendly and they have recently added a small outdoor patio too. The homemade baklava dessert is a must.
— Aykut Imren