Inside Scoop: Free concerts and fitness classes return in Rosemont, neighborhood block parties and Pazzi di Pizza daily specials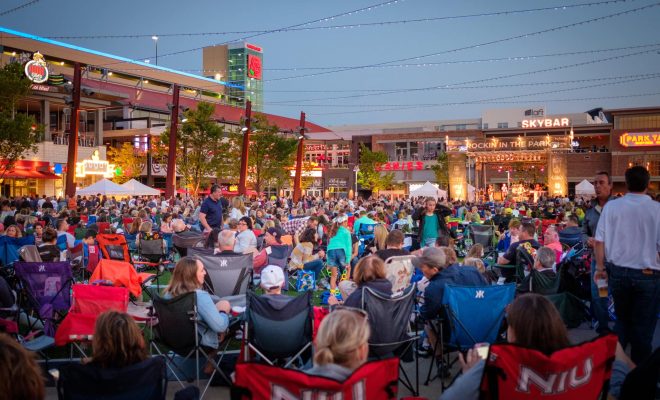 Free concerts and fitness classes return to Rosemont's Parkway Bank Park
Rosemont's Parkway Bank Park entertainment district will see its popular free outdoor concerts and fitness classes return to the great lawn this summer.
Both Rockin' in the Park and the Friday Night Concert Series are scheduled to return in early June, with dates and lineups available online. Admission to all concerts is free, but outside food and coolers are prohibited.
Have fun while getting fit this summer with the return of "Fitness in the Park" as well. Free outdoor fitness classes are open to all skill levels and scheduled to take place weekly on the Park's great lawn. Beginning June 6, visitors can enjoy free yoga classes on Sundays (10-11 a.m. through July 25), Zumba classes on Mondays (6-7 p.m. through July 26) and powHerhouse fitness classes on Wednesdays (6:30-7:30 p.m. through July 28).
Advance registration is required for all classes to ensure limited capacities and social distancing. Registration for each class will be available on Tuesdays at 12 p.m. for the following week's classes.
Parking for all events is available at the Parkway Bank Park parking garage — and is free with validation from any of the park's venues. Parkway Bank Park is located at 5501 Park Place in Rosemont. To register, visit ParkwayBankPark.com
Neighborhood block parties are back
In case you hadn't heard, there's more great news entering summer at the end of COVID: The city of Park Ridge is now accepting block-party permit applications.
Completed applications must be returned two full working days prior to your event, and all block parties must comply with current Restore Illinois guidelines. Visit ParkRidge.us for more information and to submit permits.
Long live summer, Ravinia is back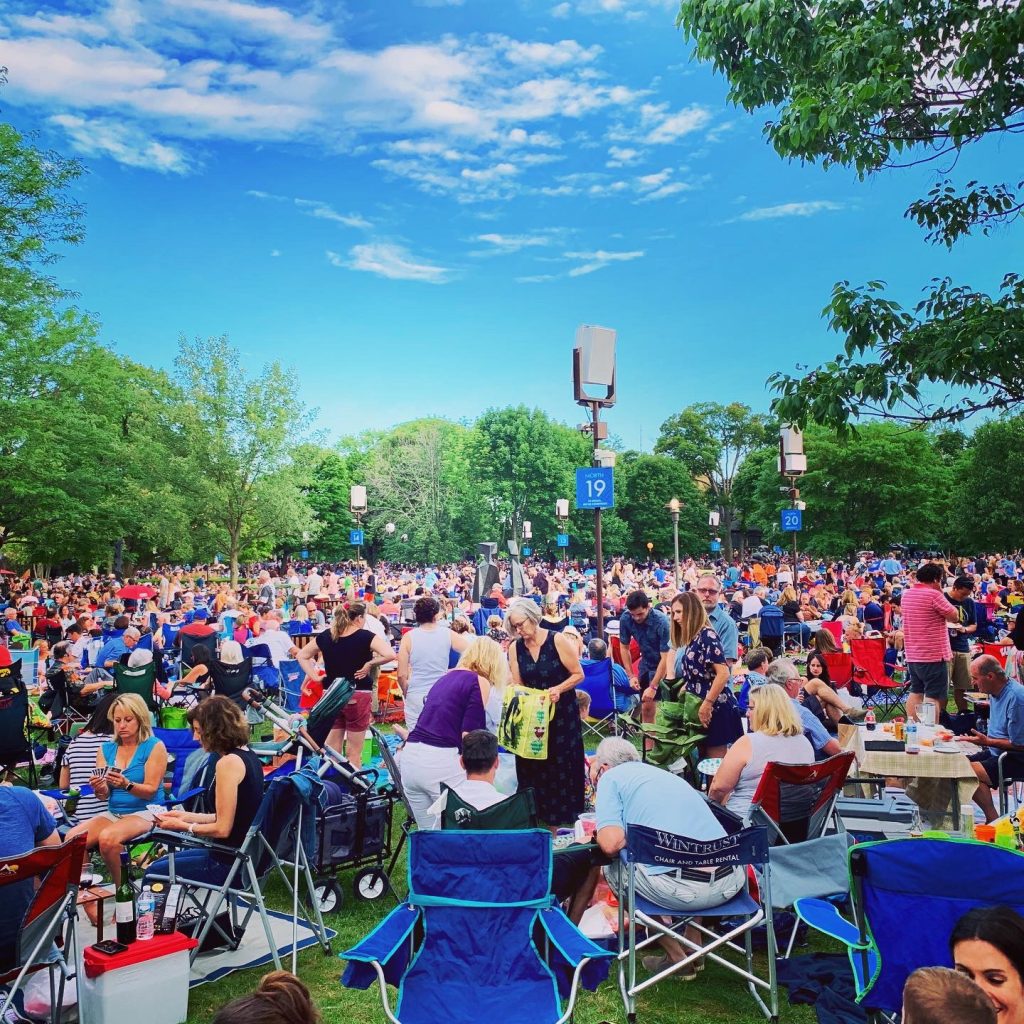 If this isn't a welcome sign of a return to normalcy (and a summer ritual for our family and friends), we don't know what is. A night out at Ravinia can't come soon enough. Sure, the schedule is reduced in 2021 thanks to Covid, but you still have an opportunity to choose from more than 60 events from July 1-Sept. 26, including the 85th annual residency of the Chicago Symphony Orchestra in addition to returning favorites such as Train, The Beach Boys, Ben Folds, Gladys Knight, Willie Nelson and more.
Ravinia is located at 418 Sheridan Road in Highland Park. For lineup and ticket information, visit Ravinia.org
Discounts at Like New Auto Spa & Detailing Center
Make your car look like it's fresh off the dealership lot at Like New Auto Spa & Detailing Center, which has been in business in Park Ridge for more than 30 years. Whether you need a quick hand wash with a few a la carte add-ons or a more deluxe detailing service that includes an engine steam clean, spot buffing and shampooed carpets, this is your place. Mention The Real Park Ridge and receive $5 off a Deluxe Wash or $25 off a Silver Detail. 1050 Busse Highway in Park Ridge. 847-823-WASH. LikeNewAutoSpa.com
Check out some great specials at Pazzi di Pizza this summer
$13 lunch specials: Choose a panini, pizza or pasta with soup or salad. Open for lunch Wednesday-Saturday at 11 a.m.
Also, their weekly drink specials are worthy of a visit as well.
Monday: $6 Absolut cocktails and $3.50 drafts
Tuesday: $10 off any bottle and $8 margaritas
Wednesday: $6 glasses of house wine and $8 Old Fashioned cocktails
Thursday: $9 martinis
Pazzi di Pizza is located at 1 S. Prospect next to the Pickwick Theater. 847-696-7744. PazziDiPizza.com