Park Ridge Insider Tim Perry on his Indiana escape, good grub at Pennyville Station, Harp & Fiddle and Don Juan's, and old movies at the Pickwick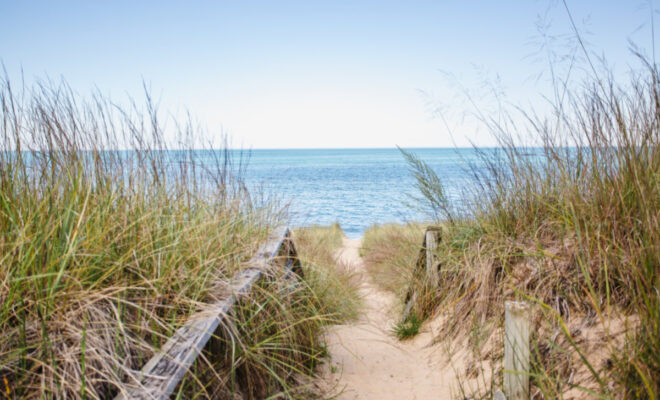 Long Beach, Indiana
What you do for a living: I am a loan officer for Union Home Mortgage here in Park Ridge. We are located at 1314 W. Touhy, in the same office that my father ran his private investigation business from in the 1980s!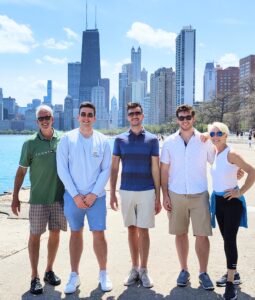 How long you've lived here: Since 1971.
What you like best about Park Ridge: The people. I am lucky to know so many great people here in town.
Of course I love the Pickwick Theatre and the Park Ridge Country Club and the parks, but when it comes down to it, I love the people of Park Ridge most.
Best meal you've had recently: Too many good ones to pick from, but I really enjoy the fish and chips at Harp and Fiddle and the whitefish with some Cajun spice and sweet pea risotto at Pennyville Station.
Favorite restaurant in the area: I have to say Harp and Fiddle and Pennyville Station, but Don Juan's Cantina is up there too. Super nice people, great tacos and margaritas. Wonderful new space in Park Ridge and great outdoor seating when it's nice out.
Favorite "hidden gem" restaurant: The Sandlot for a cheeseburger and fries. So good… who knew?!
Best bar to grab a drink or to catch the game: My pal Declan at the Harp and Fiddle knows how to make you feel welcome. That place never disappoints.
My pal Declan at the Harp and Fiddle knows how to make you feel welcome. That place never disappoints.
A great night out with friends usually includes… bar hopping on Main Street and Prospect with a cigar from Al at Around the World Cigars.
The best way to spend a Saturday in the winter: A workout and steamer at Fitness Formula Club (FFC) in Uptown followed by a pizza from Lou Malnati's. Try the "Big Lou."
What's something you look forward to every winter?
Winterfest on the Friday after Thanksgiving in Uptown and the Christmas lights on Prospect.
Favorite local store or best shopping area: I like Trader Joe's for their unusual selection of good food and drink items.
Weekend getaway spot: Long Beach, Indiana, where we have a lake house in the dunes. Very private, beautiful, and a small-town feel. Great sunsets along the Indiana-Michigan border too.
Underrated activity in the area: Check out an old movie at the Pickwick. Very nostalgic and cool.
Secret Park Ridge spot: Maine Park. I grew up one door away, and I still like to walk around the pond and reminisce. The nature, ducks, geese, trees I used to climb as a kid, baseball fields where I played, and the Park District office, which was my grade school back then (Madison School).