Park Ridge Insider Aykut Imren on favorite dishes at Pazzi di Pizza, Beacon Tap and Boston Fish Market, shopping at Jerry's Fruit & Garden, and escaping to Lake Geneva and Evanston Beach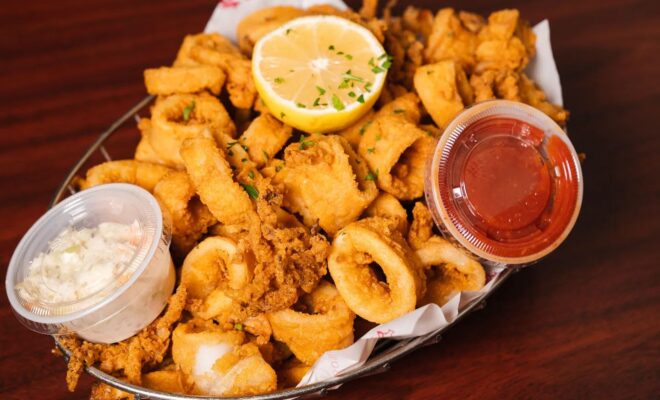 Boston Fish Market
What you do for a living: We work for Turkish Airlines and a local delivery service.
How long you've lived here: About three and a half years.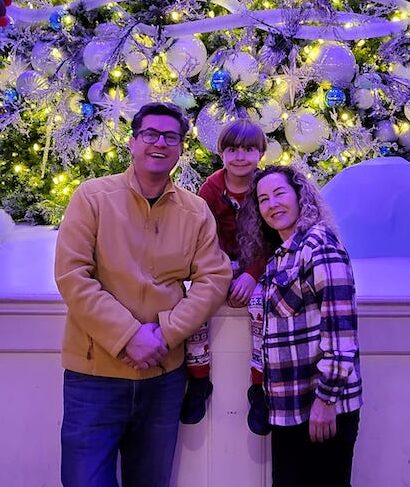 What you like best about Park Ridge: How nice the people are, all the different activities at our fingertips, the parks and Park District. But the most important thing ever is how easy it is for children to be engaged, whether it be ice hockey, music classes, school activities, etc. It's so perfect for children.
Best meal you've had recently: Pazzi di Pizza's baked clams and calamari, along with one of their wood-fired margherita pizzas and some tasty sangria. And then gelato for dessert. I would rank it 10 out of 10. We like it there so much, especially the ambiance.
Favorite restaurant in the area: I would say an even tie between Salsa 17 in Arlington Heights and the Beacon Tap and Boston Fish Market in Des Plaines, all for different reasons. Definitely our favorites. The Greek salad, bread and fresh fish at Boston Fish Market are fantastic.
Favorite "hidden gem" restaurant: Shish Kabob & Grill in Rosemont. It's authentic Mediterranean/Middle Eastern food, and brings us close to home because a lot of the dishes are so similar to our Turkish favorites.
Best bar to grab a drink or to catch the game: The Beacon Tap is always fun for sports or just sitting outside and having drinks with a group of friends on the patio. Try the brisket nachos. We also like the Firewater Saloon in Edison Park. The burgers there are delicious, and you can always count on the live music.
A great night out with friends usually includes… something fun in our neighborhood, where we have a lot of different parties and backyard get-togethers full of homemade food and drinks.
The best way to spend a Saturday in the spring: Exploring the local forest preserves for the first time in months, as well as hitting the skating area in Hinkley Park because my son likes to ride his scooter over the ramps.
What's something you look forward to every spring? Getting back to taking the neighborhood kids on bike rides to the different parks and playgrounds, and hitting Triple Scoop'd for some ice cream when the weather turns nice.
Favorite local store or best shopping area: Jerry's Fruit & Garden in Niles has so many fresh fruits and vegetables, and it's very inexpensive so you can pick up a lot of things. And my wife likes to take visitors to the Rosemont Fashion Outlets to grab some great brand-name items.
Secret spot: Taking a leisurely stroll or paddle boats around Lake Opeka in Des Plaines. We'll pick up food from someplace nearby and make a picnic out of it. Also, the Des Plaines Fall Fest in Lake Park is fun during September.
Underrated activity in the area: Heading with my neighbors to Short Fuse Brewing in Schiller Park or Illuminated Brew Works in Norwood Park to sample a flight of some new beers.
Weekend getaway spot: We like Lake Geneva and Evanston Beach a lot. There's so much to do in Lake Geneva, and they have some great fish fries and boat tours. The water, sand and lighthouse are so nice in Evanston too, and we always grab a pizza at Big Tomato nearby. We recently went to Galena this winter, and it's a very nice downtown area. Can't wait to go back this summer.
What have you heard great things about but have yet to try? Skiing in Wisconsin, somewhere close like Grand Geneva or Alpine Valley. Our son is very active, and I think he would really enjoy it.