Park Ridge Insider Molly Engle on escapes to Holland, Michigan, a love affair with Nonna Silvia's, shopping at Edie and craft cocktails at Off the Wall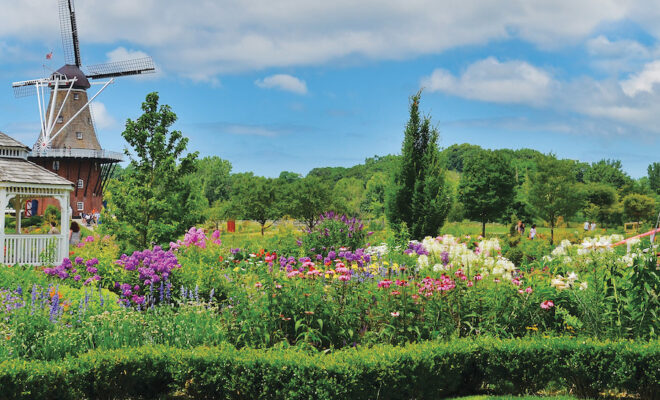 Holland, Michigan photo courtesy of Holland.org
What you do for a living: I manage a local cafe, Off the Wall, which serves craft beverages — from coffee and cocktails to wine and beer.
How long you've lived here: I grew up in Park Ridge, and moved away for college when I was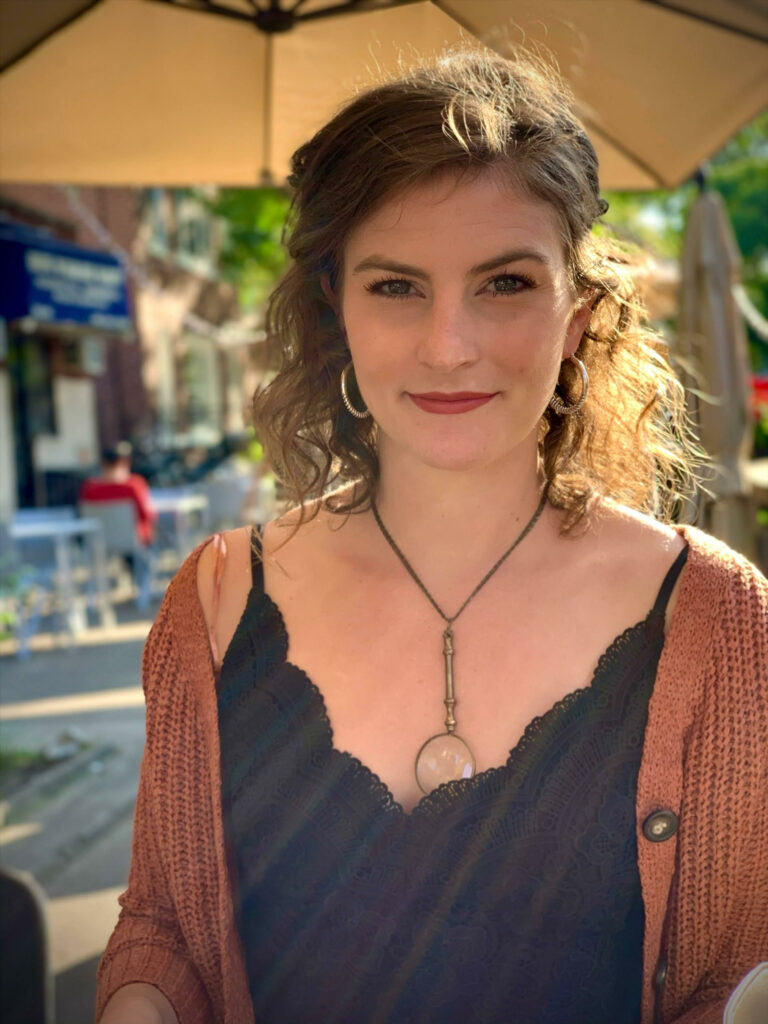 18. After living in Holland, Michigan for six years, I moved back home and have been here since. Some 24 years of my life have been lived in Park Ridge, and I wouldn't change a thing.
What you like best about Park Ridge: Park Ridge means home to me. It always has. Growing up I resented it, thinking it was boring, but as soon as I left, I missed the quiet streets and friendly neighbors who knew me by name.
I have seven nieces and nephews who now live here, and I can say with confidence that being a kid in Park Ridge now is no boring existence. I love Park Ridge because it is a home that I always want to come back to.
Best meal you've had recently: Some friends and I stopped by Pennyville Station for brunch a week or so ago, and the fried chicken sandwich rivaled some of my favorite joints in Nashville. The chicken was fresh, juicy and lightly battered and fried. The flavor was so good I had to slow down to enjoy it.
Favorite restaurant in the area: Nonna Silvia's is the clear winner for me. The food is so authentically Italian that I forget I'm sitting at a table in Illinois. My go-to fried meal as a kid was fried calamari — crazy, I know — but Nonna Silvia's helped me mature with their grilled calamari on a bed of sautéed spinach. OH MY. They started as a pizza place, but have grown to be so much more.
I salivate when I think of their veal picatta, and I grab my keys and bolt out the door anytime I let myself think of their sacchettini porcini (cheese and mushroom-stuffed purse pasta in a browned butter sauce!) too long. To top it off, the service is the best. The people are kind, friendly, attentive and always willing to answer questions.
I am obsessed with the muffuletta sandwich at Daniel's Charcuterie. Their olive marinade is other-worldly. … Everything they do is homemade and fresh.
Favorite "hidden gem" restaurant: My new favorite place is Daniel's Charcuterie on Fairview. I have a love for Southern food, and I am obsessed with their muffuletta. Daniel's olive marinade is other-worldly. Or when I'm going for a fresher meal, I snag a beet and burrata salad. Everything is homemade and fresh, and the flavors complement each other — salty and earthy paired with creamy and sweet.
Best bar to grab a drink or to catch the game: Drinks? The best hidden gem for a craft cocktail is Off the Wall. I am biased, sure, but I also know the minds and training that go into making our cocktails. Where else in town do you find a bar manager who thinks of a drink called "naked and sunburnt" and also makes it so delicious you see sunspots in your vision after just one sip?
For a game though, you have to hop over to Holt's. They've got the appetizers to pair with your sports and an excellent amount of televisions to satisfy your cravings for athletic chaos.
A great night out with friends usually includes… a cute spot, tacos and a margarita. My home away from home, Qué Onda, garnishes my cravings effortlessly.
The best way to spend a Saturday in the summer: Outside! Preferably walking toward ice cream. My favorite place to grab a cone is Triple Scoop'd in South Park. Can't beat a sweet walk and a tasty treat.
Or walking the stalls at the Park Ridge Farmer's Market. Most weeks my kitchen is filled with fresh produce and flowers from all the beautiful people there.
What's something you look forward to every summer?
Walking local trails with friends, and eating outside as much as possible. The Des Plaines River trail with a PB & J and a good friend. Perfect.
Favorite local store or best shopping area: I can't walk past Edie Boutique without walking in and saying hi to Amy, the owner. She is a delight and always has the new clothes I am convinced I need. And to make things even better, she's expanded Marigold gift shop, which makes every shopping experience a little less selfish and a lot more fun.
Secret spot: I love heading over to Olympia Park in Edison Park. I grab a blanket and a book and relax while the neighborhood visits with each other. The kids play in the water area, teens shoot hoops and dogs run around chasing — with varied capabilities — balls, squirrels and their humans.
Axe throwing is not as dangerous as it sounds, and yes, you can do it even if you've never picked up an axe in your life.
Underrated activity in the area: Ever feel like letting off steam? It's an underrated and important thing to do. I love Axeclusive Axe Throwing and VR Lounge in Schiller Park. No, it's not as dangerous as it sounds, and yes, you can do it even if you've never picked up an axe in your life.
Weekend getaway spot: Did I mention I lived in Holland, Michigan? Did I tell you how much I loved it? This town has so much to offer and continues to add more. I love the farmer's market, the beach, the breweries and the town traditions. Check it out, you won't be disappointed.
What have you heard great things about but have yet to try?
Dick Pond, the running store, has free running clubs for all speeds and abilities. I've been interested in joining forever, and maybe this summer will be the time I join the club.