Inside Scoop: Rita's Italian Ice has a new food truck, Tavern on the Point's March Madness specials, Park Ridge Library's teen reading program, Willow Hill golf dome, deals and more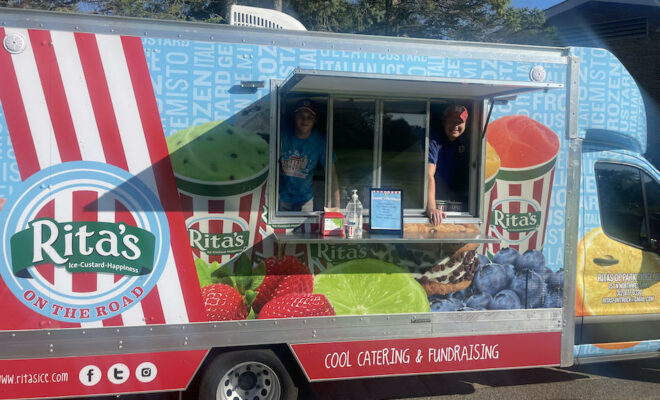 Rita's Italian Ice & Frozen Custard now has a food truck for all your events
As if Rita's Italian Ice & Frozen Custard hasn't spoiled us enough with their delicious treats already, you should know that they've officially gone mobile, adding a food truck to help with catering and events of all kinds — from birthday parties to festivals and neighborhood block parties.
Italian ice, custard cookie sandwiches, frozen drinks and misto shakes are all available on the truck. And here's a bonus: On the first day of spring, March 20, Rita's is offering free Italian ice for anyone who visits the store on Northwest Highway in Uptown Park Ridge. And keep an eye out for different promotions each month, as well as new featured items like Reese's concretes and gummy bear ice.
Rita's is open Monday-Friday from 2-9 p.m. and Saturday-Sunday from 12-9 p.m. 157 N. Northwest Highway in Park Ridge. 847-696-7189. RitasIce.com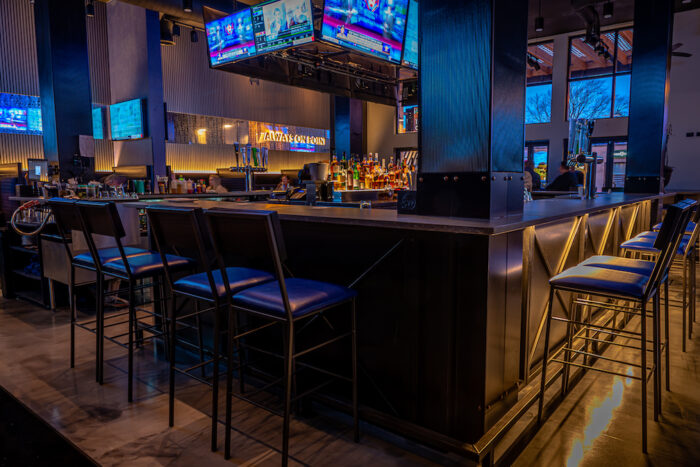 March Madness specials at Tavern on the Point
It's time to hit the road to the Final Four, and Tavern on the Point in Edison Park has a bunch of specials and fun offerings ready for you during March Madness.
For every $10 spent, you'll receive a red ticket to shoot a basketball at their arcade-style hoop. If you make it, spin the wheel and win a prize — everything from a discount to gift cards, merchandise and more (like a toy from the treasure chest for the kiddos).
Food and drink specials? Yep, they've got those too.
Wings madness: Get a giant platter of 50 wings for just $32
Bucket of domestic beer: Five beers for $15
Bucket of imported beer: Five beers for $20
Eight wings, a jumbo-sized pretzel and 4-point poppers for $22
Feel like watching the game at home but not in the mood to cook? Order takeout from Tavern on the Point and receive a 15-percent discount on your entire order when you mention the NCAA game-day special.
6724 N. Northwest Highway in Edison Park. 773-867-6300. TavernOnThePoint.com
Spring break kids painting-and-crafts camp at Bottle & Bottega March 27-31
No school? No worries! At Bottle & Bottega's Spring Break Kids Camp, kiddos will enjoy music, games,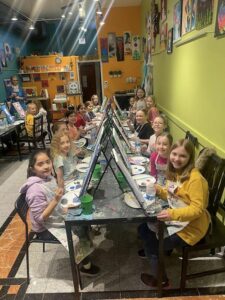 snacks, painting and craft activities from 11 a.m.-2 p.m. each day from March 27-31. Kids will do an art enrichment project every day with a break in between.
This camp is for kids between 5-14 years of age only. Children are advised to wear an old t-shirt for camp and can bring a snack/lunch and disposable water bottle.
The price is $249. Call 847-232 -7170 or send an email to studio2025@paintingwithatwist.com for more information. 424 W. Touhy Ave. in Park Ridge.
Teen reading programs at the Park Ridge Library
Calling all middle and high school readers: The Park Ridge Public Library challenges you to read 100 books before your next graduation — are you up to it? Join the 100 Books Before Graduation reading challenge, log the books you read, and earn prizes along the way. Sign up on Beanstack, stop by the library's loft to pick up a starter kit and earn prizes for every 25 books you read. 

What should you read? Anything you like that's at your reading level! Fill out a Book Match form to get personalized recommendations, sign up for a book discussion, check out the newest books in the library's collection, or check out their book lists for some good recommendations.
Plus, if you get a friend to sign up for the program you'll both be entered into a prize drawing. 20 S. Prospect Avenue. (847) 825-3123. ParkRidgeLibrary.org
Willow Hill Golf Course's new state-of-the-art golf dome
Looking to get your golf game in shape before the warm weather hits? Willow Hill Golf Course in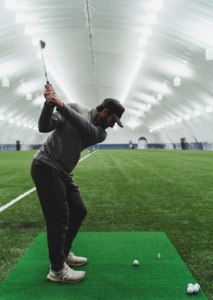 Northbrook now has a new state-of-the-art indoor sports facility that can help you do just that.
The dome is 160 yards long, 70 yards wide and 65 feet tall with premium turf and lighting. Golf is currently available Monday-Friday 7 a.m.-3 p.m., and the Willow Hill Golf Course offers instruction opportunities from a talented group of PGA Professionals.
Adult and youth soccer leagues take over the facility on most weekday evenings and weekends, and the dome is also available for rental for a variety of activities like golf, soccer, baseball, flag football, wiffle ball, kickball and dodgeball.
1350 Willow Road in Northbrook. 847-736-4477. WillowHillDome.com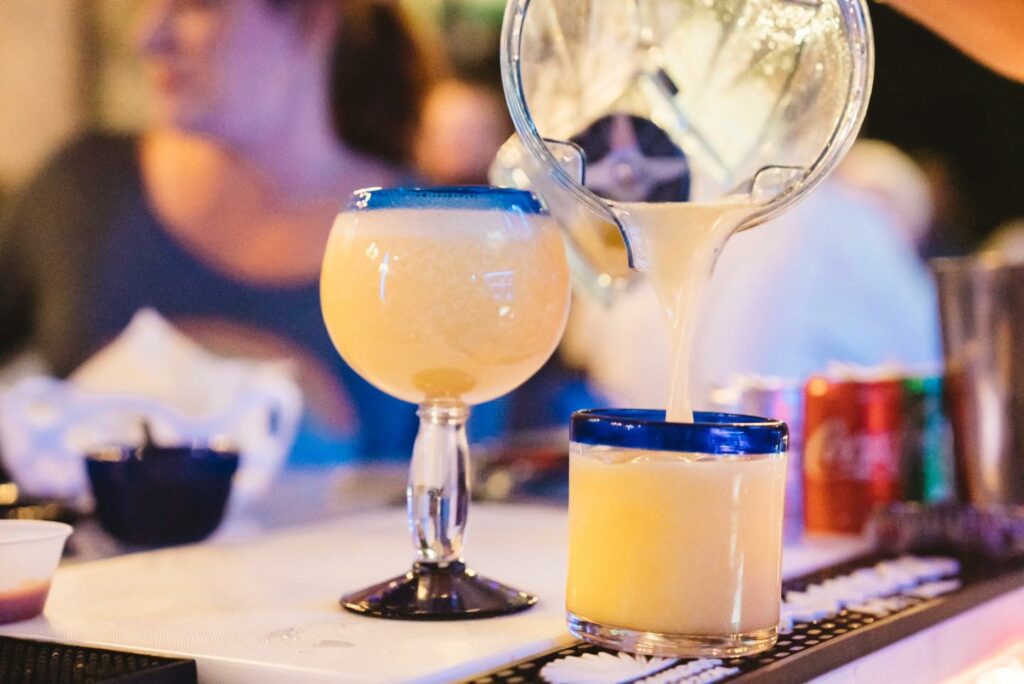 Don Juan's Cantina new weekend happy hour
Time to cut out of work early and enjoy Don Juan's new weekend happy hour specials this spring, including $7 original margaritas, $4 Sierra Buenaveza salt lime lager drafts, $5 Patron Silver shots, $18 domestic buckets, $22 import buckets and half-price nachos, stuffed jalapeños, quesadillas and queso fundido. They also have great daily deals as well.
The weekend happy hour runs Fridays 3-6 p.m., Saturdays 11 a.m.-3 p.m. and Sundays 12-4 p.m. 650 N. Northwest Highway in Park Ridge. 847-430-3535. DJsCantina.com
Discounted first visit to StretchLab Park Ridge
For a limited time, you can get your first 50-minute intro session at StretchLab for 50% off. Have StretchLab's professionals target your problem areas or specific muscle groups with an assisted stretching routine that will ease stiff joints, improve sports performance and increase your range of motion.
31 S. Northwest Highway in Park Ridge. 224-269-2211. StretchLab.com