Signature Dishes: The beef bulgogi and Korean pancakes at Blue Ridge Korean BBQ in Park Ridge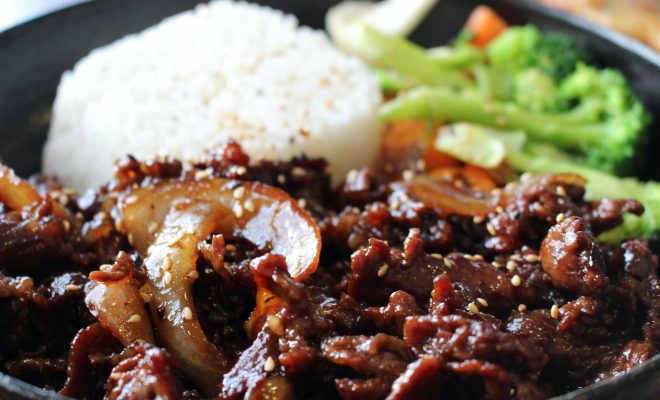 By Veronica Espinoza
Blue Ridge Korean BBQ
49 Summit Ave. in Park Ridge
847-696-7752
Blue-Ridge-Korean-BBQ.business.site
This quaint little spot in the heart of Uptown is the local go-to place for fresh Korean BBQ. Warning: The sounds and smells of the frying foods coming out of the small, open kitchen can be intoxicating.
Beef bulgogi
If you were to go here and not get this dish, we may no longer be on speaking terms. Not only probably their most popular dish, it's also usually one of the first items that comes to mind when speaking of Korean food. Sliced ribeye marinated in house sauce and served with vegetables and rice, all while arriving at your table looking pleasingly aesthetic.
Korean pancakes
The flavorful blend of ingredients in this appetizer virtually guarantees it will be gone in minutes. A perfect match for seafood lovers, the pancakes are pan fried with a seafood and vegetable mix, then topped with their delectable sauce. Crispy on the outside, fluffy on the inside, they boast a perfect texture that brings all the flavors together in an enjoyable way.