Chicago Scene: Exploring the mind-blowing Museum of Illusions and the spacious, woman-owned Eris Brewery and Cider House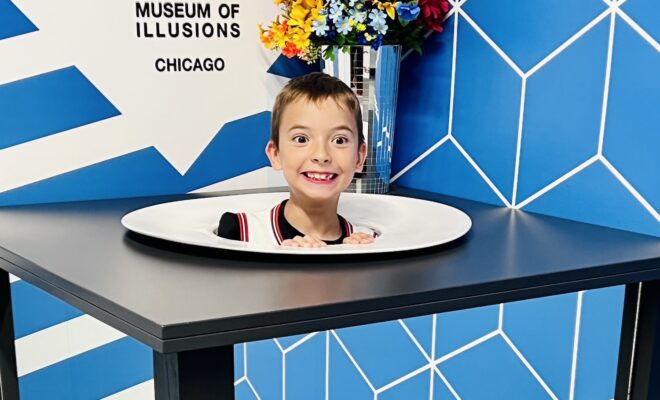 Museum of Illusions Chicago
25 E. Washington Street in downtown Chicago
MOIChicago.com
It only takes about an hour to go through this small museum, but what the museum lacks in size, it makes up for in fun and imagination.
As the name indicates, the museum is focused on illusions and how our mind plays tricks on us and is influenced by shape, color and lighting. There were many "mind-blown" moments — for both me as an adult and the 8-year-old with me — where we could not believe things were actually the same size despite their very different shape or how things fit together when they were seemingly impossible to connect. I think we are both still a little dizzy from the bridge we swore was moving and shaking, causing us to grasp on to the railings, but was in fact just an illusion of swirling colors and shapes to trick our senses.
The museum is filled with multiple spots to take photos that will make for silly keepsakes and document the unique experience. A highlight was the mirrored box that made it look like our heads were being served up on a platter — a definite "framer." Overall, a great unique experience for kids that grown-ups will enjoy too!
— Elizabeth Fogerty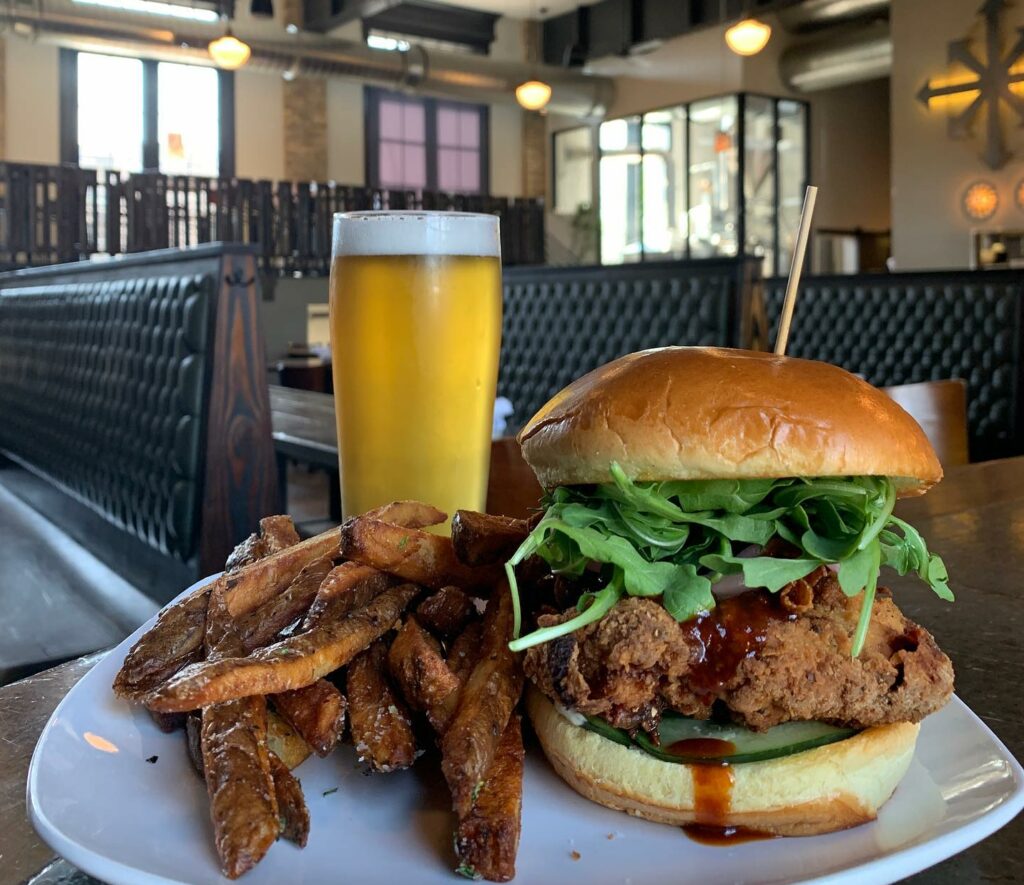 Eris Brewery & Cider House
4240 W. Irving Park Road in Chicago
ErisChicago.com
History in short: Opened in 2018 after four years of planning, women-owned-and-operated Eris Brewery and Cider House brought the state's first combined brewery, cider house and full-service restaurant to the Old Irving Park neighborhood on Chicago's far northwest side. Co-owner Michelle Foik served in high-profile positions in both operations and sales at the likes of Virtue Cider, Revolution and Goose Island prior to launching Eris.
The space: Eris set up shop in a massive old Masonic Temple, built back in 1910, and made major renovations while managing to keep several key characteristics of the old space (which later became a Korean church) intact, like original light fixtures, booths built out of reclaimed wood from the building, and returning the bricked-in windows to their original 17-foot floor-to-ceiling proportions, which adds a ton of character.
Foik and fellow owner Katy Pizza ambitiously scaled Eris' basement fermentation cellar for future demand during the initial build-out, realizing that changing out tanks later would be impossible. In other words, build big and grow into the venue instead of starting small and growing out of the space.
Insider's tip: Their patio can be utilized year-round thanks to six infrared gas heaters on the pergola.
Eris set up shop in a massive old Masonic Temple, built back in 1910, and made major renovations while managing to keep several key characteristics of the old space intact.
The grub: Not to be ignored is a robust dinner and weekend brunch menu that draws customers from throughout Chicago and the burbs. For an appetizer, try the crispy smoked cauliflower with a chili maple glaze. The shrimp and grits, made with chorizo sausage, portabella mushrooms, cheddar cheese grits and a unique maple-Sriracha drizzle, are scrumptious, as are the burgers and fried chicken sandwich with Carolina BBQ sauce.
What we're drinking: The drink menu is split evenly between housemade ciders and beers. The well-balanced ciders are on a regular rotation, often incorporating seasonal fruits. Current favorites from the cidery are the Strawbarbarella (strawberry rhubarb hard cider) and Van Van Mojo (blueberry cider dry hopped with Mosaic hops), and from the brewery, try the aptly named Happy Pils.
On the horizon: On Nov. 21 from 6:30-8 p.m., Eris will be hosting a blind taste test of eight samples of pure hard apple ciders from Eris and their friends in the business. … Further down the road are plans to install a 200-person event space and separate kitchen on the second floor, but in the meantime, if you need to host a holiday event, big or small, Eris has packages to fit your needs and budget. 
— Trent Modglin