Park Ridge Insider Bridget Murphy on being spoiled at Zia's Social and Brunch Cafe, the great service at Wheel & Sprocket, and finding gifts for clients at Marigold and Raffia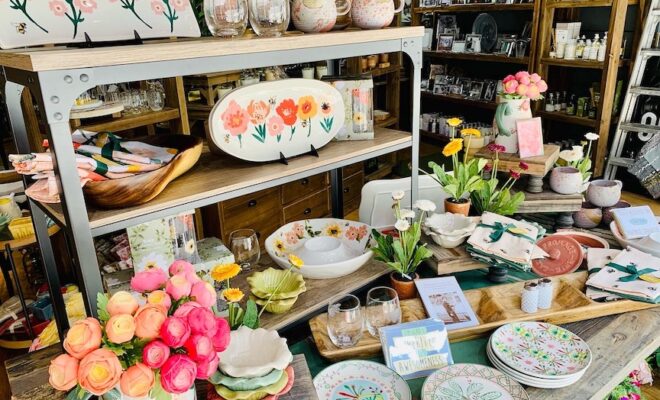 Raffia Gifts
What you do for a living: My husband, Dave, and I are a real estate team with d'aprile properties, which overlooks Hodges Park in beautiful Uptown Park Ridge. Between the two of us, we are licensed in both Illinois and Wisconsin, which has been helpful to our clients who want to explore more lake home and investment property opportunities than Illinois' inventory level currently offers. Our relationships with our clients mean everything to us, and eliminating any obstacles towards reaching their goals is always top of mind. Their trust is how we support our family, and we try to honor that responsibility in all interactions.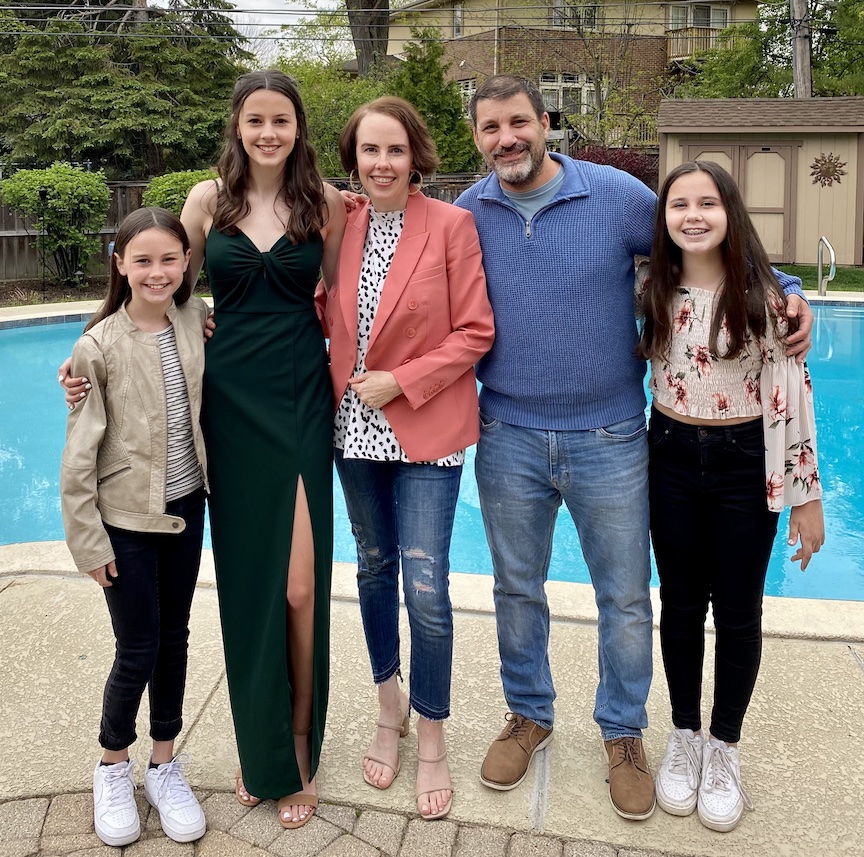 How long you've lived here: We moved to Park Ridge in 2004. In 2016, we moved down our street to Niles, in an area that our tight-knit neighborhood affectionately refers to as "Ni-Ridge" because it's a perfect combination of our two wonderful towns. Our students attend District 64 and 207 schools, are residents of the Park Ridge Park District and enjoy the award-winning services of the Niles Public Works Department.
The Ni-Ridge kids play kickball in the street almost all year, have daily picnics in the summer, sled at Our Lady of Ransom in the winter and generally live very active outdoor existences. We absolutely love it here!
What you like best about Park Ridge: We have two exceptional high schools in Park Ridge. One of our daughters chose to attend Maine South, the other Maine East, and the third will decide next year. It's an embarrassment of riches that we get to choose which school's culture and offerings will best serve and enrich each individual child. Our particular neighborhood is in the "choice area," where you can pick your school informally. There is a process in place in District 207 for the other parts of Park Ridge that attend Maine South, but wish to attend Maine East, to appeal to do so.
Best meal you've had recently: Hands down, the cauliflower tacos (on a lettuce wrap) at Pennyville Station. I can't have gluten and I try to eat plant-based whenever I can, so these are a godsend! They are delicious and satisfy my notoriously voracious appetite.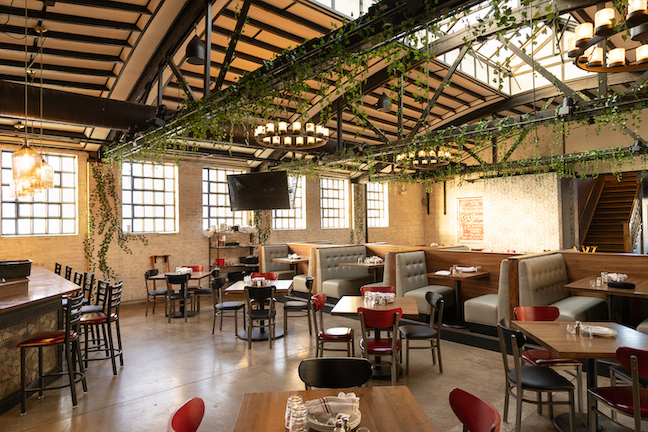 Favorite restaurant in the area: Zia's Social in Norwood Park is my favorite restaurant. It is definitely our go-to family celebration place. We had our bridal shower at the old Zia's Trattoria in 2002 and our daughter's Maine South graduation dinner there in 2021, and just about every milestone in between. (Editor's note: Check out our feature on Zia's Social here).
On Saturdays, I like grabbing a tea from Off the Wall before wandering through the Park Ridge Farmers Market, which continues to impress us more with every passing year.
Best bar to grab a drink or to catch the game: Definitely Holt's here in Park Ridge when they have all the windows open and you can watch the entire town walk by on a sunny Saturday afternoon!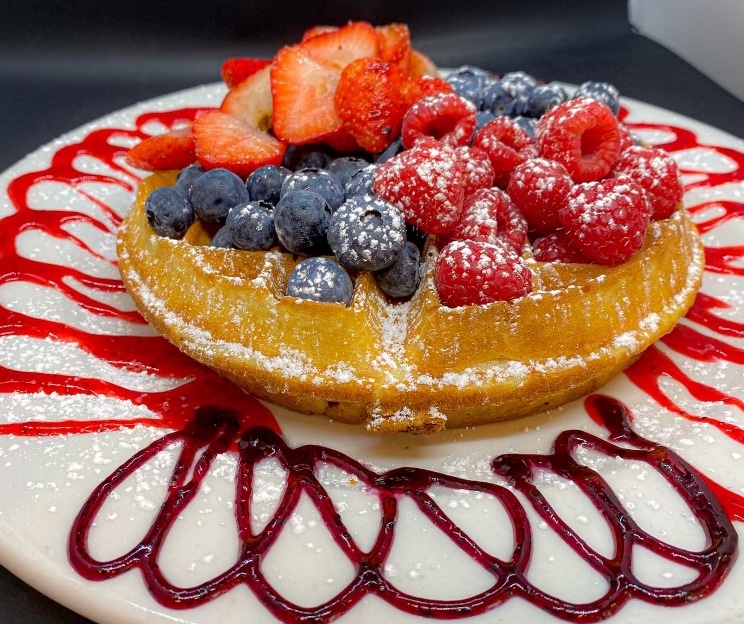 Favorite "hidden gem" restaurant: Brunch Cafe on Dempster in Niles. You will not find a friendlier waitstaff in all of Illinois. My daughters like to go there with their friends on their own, and pretty much every time we go in as a family, someone on staff comes over to tell us how nice their group of friends was the last time they were there. Lots of my friends have had similar experiences with being noticed and appreciated by Brunch Cafe.
My five-year-old friend, Joshua Baraglia, says: "We are VIPs here. Tell them you are our family friend, and they will treat you like one too." Little does he know that everyone feels that way! Oh, and the food is amazing. This place converted me from a lifelong breakfast avoider to a brunching enthusiast.
A great night out with friends usually includes… Gosh, I just love hanging with my friends at one of our homes. I do not enjoy cooking, and usually order either way too much or too little food for my guests, but I mean well! Recently, I used my home staging skills to create a little seating area around the fireplace in our family room, and have spent many hours connecting with friends and family around it. Bonus: I can usually be counted on to have an ample supply of the necessary beverages on hand.
The best way to spend a Saturday in the summer: If you are staying local, then it's for sure grabbing a drink from Off the Wall (I am a big tea drinker) before wandering through the Park Ridge Farmers Market, which continues to impress us more with every passing year. Otherwise, hopping on the Metra to explore other neighborhoods couldn't be easier!
I love Marigold and Raffia for closing gifts for clients. Neither of these shops has let me down. There are always so many new options that would suit a variety of styles and needs.
What's something you look forward to every summer?  
The Memorial Day Parade! We have years of pictures of our girls and our friends' children lined up on a curb with their empty bags, eagerly waiting for the parade to begin, and the candy to start raining down on them. These photos are now an iconic part of Murphy history.
Favorite local store or best shopping area: I love Marigold and Raffia for my closing gifts for clients. I don't have a standard go-to, because I like to hand pick them based on something I've learned about each of them personally. Neither of these shops has let me down in that there are always so many new options that would suit a variety of styles and needs.
Secret Park Ridge spot: Wheel & Sprocket is a relatively new bike shop in the Village Green Shopping Center. One of my daughters has worked there since opening day and has learned so much about providing a high level of customer service from their management. They have figured out that magical formula where you love your employees, and they, in turn, love your customers. You never leave the store feeling anything but happy!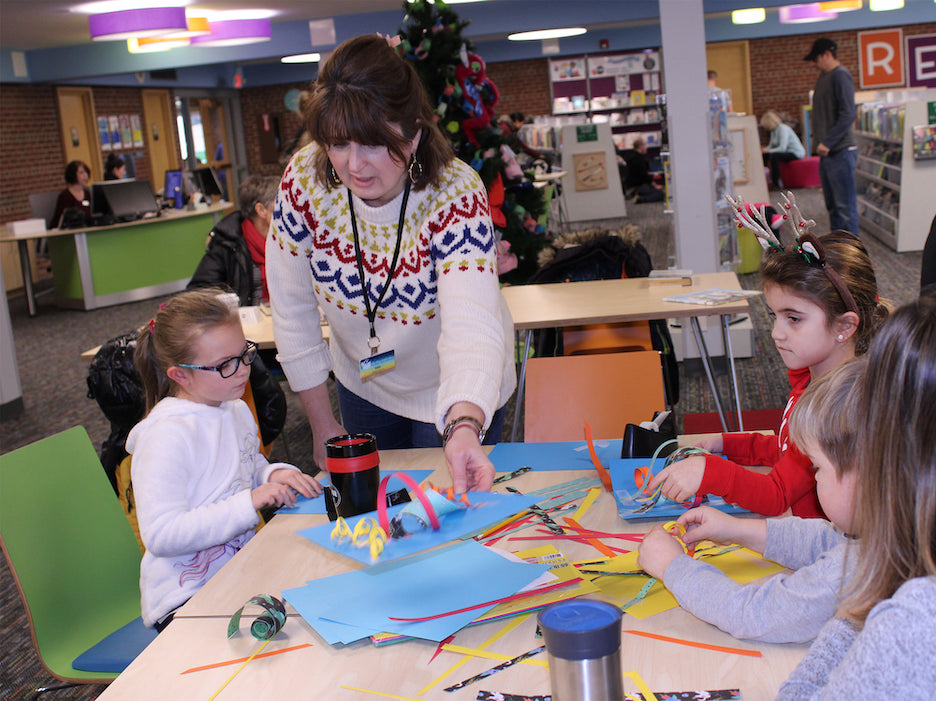 Underrated activity in the area: My girls and I lived at the Park Ridge Library when they were younger. We hit up nearly every story time that our schedule would allow and would fill up one of those giant blue Ikea bags every week with new books to try. Now, the PRPL has so many more offerings than they even did back then. It's such a special place.
What have you heard great things about but have yet to try?
Have Dreams is a life-changing organization that serves the autism community with a location in Park Ridge. I know there is a great deal more I can be doing to elevate their contributions to their participants beyond sporadic donations. They are a great source of local pride, and I'd like to show more meaningful appreciation to them.
Weekend getaway spot: Definitely Lake Geneva. My husband loves finding potential Airbnb opportunities for his buyers up there, so we will make a weekend out of a scouting trip. As long as I can be the DJ on the drives, I'm all in!