Lake Geneva escape: A picturesque town on a sprawling lake that's just over an hour away. What's not to love?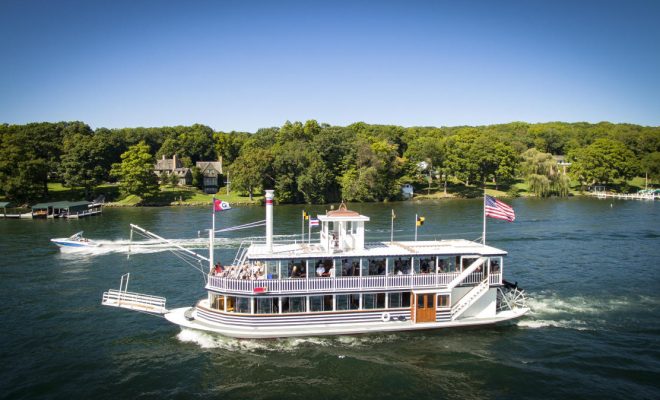 Photo: Lake Geneva Cruise Line
By Trent Modglin
It's not like Lake Geneva is a hidden gem in southern Wisconsin. It is, however, a perfect getaway for northwest suburbanites with its combination of nature, outdoor activities, restaurants, shopping and more. A picturesque town on a sprawling lake, ideal for everything from a girls' weekend to a golf retreat or spontaneous family vacation. And considering it's only a little more than an hour from Park Ridge, it can serve as a day escape just as easily.
Here are a few spots we've hit over the years and wanted to share.
Activities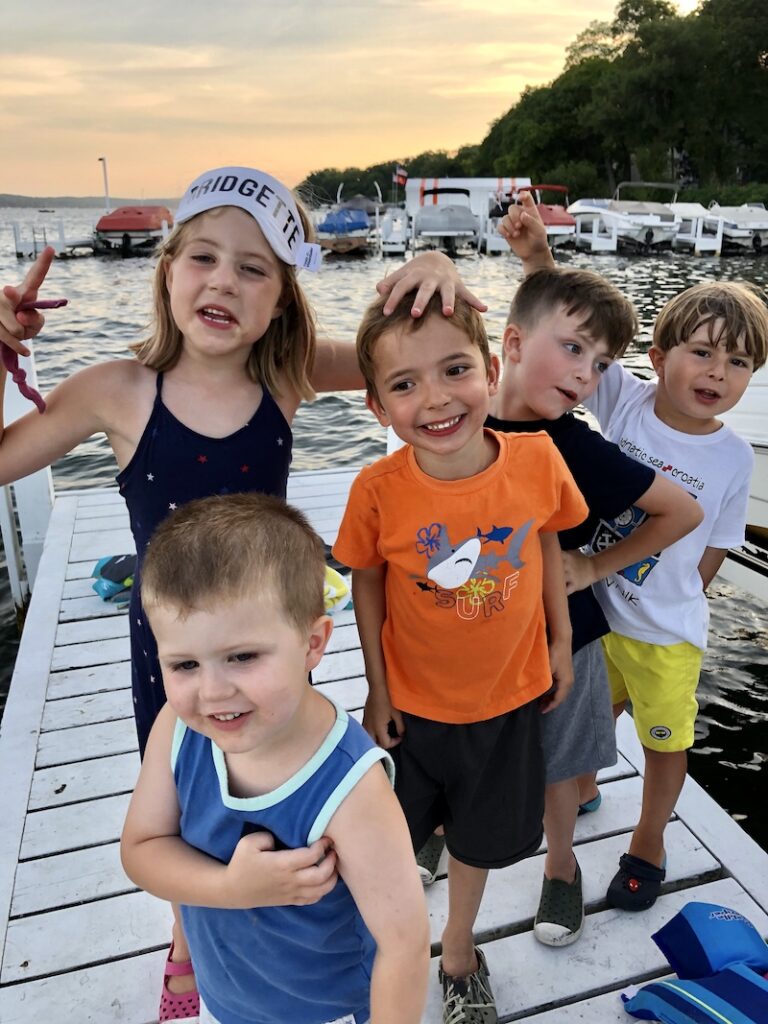 If you're feeling particularly energetic, set out on the lake shore public footpath, which meanders along the entire lakeshore and crosses lawns, beaches, parks and past some of the Midwest's most stunning homes and gardens. The entire path covers more than 20 miles and generally takes around eight hours to walk.
Prefer lounging in the sun instead? Riviera Beach right downtown is a popular spot to spend the day.
It can be argued that there is no better way to experience the beauty and serenity of the lake than on board a Lake Geneva Cruise Line boat tour. A wide variety of unique sightseeing excursions are at your fingertips, highlighting everything from the lake's history to views of the largest mansions to ice cream and even mail delivery.
Take Lake Shore Drive south of downtown a few blocks toward Buttons Bay for a fun stroll around Big Foot Beach State Park. It's also nicely set up for a family picnic if you're so inclined.
Feeling adventurous? Try Lake Geneva Ziplines and Adventures for a mix of zip-line tours, high-rope excursions and 12 miles of hiking and mountain biking trails.
If you're looking for an animal adventure unlike anything else in the area, check out Safari Lake Geneva, the invention of Wisconsin's foremost exotic animal expert, "Jungle" Jay Christie. Safari Lake Geneva prides itself as not a zoo or theme park, but rather a unique drive-thru wildlife preserve that allows animals to roam the vast property and easily interact with other species and guests.
Three of our favorite golf courses anywhere both call Lake Geneva home — The Brute and The Highlands at the splendid Grand Geneva Resort on the east end of town and Hawk's View Golf Club, located just a few miles north of downtown. All three are equally stunning and challenging, so bring your A game and enjoy the views.
A wide variety of unique sightseeing excursions are at your fingertips with Lake Geneva Cruise Line, highlighting everything from the lake's history to views of the largest mansions to ice cream and even mail delivery.
Food and drink
Perhaps Lake Geneva's most recognized restaurant, in large part because of its proximity to the public beach and the Riviera, is Popeye's (811 Wrigley Drive), known for their BBQ meats, Friday fish fry, outdoor patio and views of the lake.
If you're looking for a place that's serious about their gourmet burgers and smoked wings, try the Flat Iron Tap (150 Center Street) downtown, where you can also find more than 100 brews on the menu.
Champs Sports Bar & Grill (747 W. Main) is equal parts family-friendly spot for a bite to eat and nightlife favorite for locals and tourists. Check out their sun-soaked beer garden out back. It's worth the trip to Lake Geneva on its own.
Oakfire Pizza (831 Wrigley Drive) is a modern lakefront bistro that serves up some excellent Neopolitan-style pizzas, wood fired at 1,000 degrees, as well as an assortment of other Italian specialties.
If you don't mind driving a few miles down Route 50 (or halfway down the lake via boat) to Williams Bay, Pier 290 is a unique dining experience on Lake Geneva, offering lakeside seating and an outdoor bar with a bit of a casual Hamptons vibe.
Catch the craft beer wave at the new Topsy Turvy Brewery (727 Geneva Street), located in a historical church just a block off Main Street. Not only do they make some tasty, creative brews, there's also a comfortable beer garden perfect for that summer afternoon.
Egg Harbor Café (827 W. Main) is our go-to spot for breakfast. Don't be deterred if there's a line stretching out to the sidewalk. It moves quickly, and the scramblers, skillets and pancakes are well worth it.
While fans of Sprecher's Pub may be disappointed to hear they closed this past spring, Lake City Social (111 Center Street) is now calling the spacious restaurant home, serving an American-style menu with 20 Wisconsin craft beers on tap and a three-tiered patio overlooking the water.
Shopping
Want to get a feel of Park Ridge right in downtown Lake Geneva? Edie Boutique (737 W. Main) actually was owner and Park Ridge resident Amy DeGrazio's first store (she now has 11 total) and offers a similar array of stylish women's clothing, jewelry and other accessories you can find at her Prospect Ave. store in Park Ridge.
Marigold (725 W. Main), for those in search of creative gift ideas, is located a few doors down, and new on the Lake Geneva scene is Edie Home (741 W. Main), which just opened in April and carries an assortment of beautiful home décor. The serving trays, sangria/wine glasses and colorful candles caught our eye — perfect for entertaining on an outdoor patio this summer.
Family owned and operated since 1972, Allison Wonderland (720 Main Street) carries a variety of unique toys for the little ones.
Want to satisfy the sweet tooth? Stop into Kilwins (772 Main Street) for an incredible selection of fine confections and ice cream. It may be tough to leave without some peanut brittle, truffles and handmade caramel corn, but the almond toffee crunch is impossible to resist.
The Bottle Shop (617 W. Main) offers better than 800 wines, as well as a patio and lounge to enjoy a flight before you buy.
Cornerstone Shopping Gallery (214 Broad Street) is known for its eclectic mix of giftware collections, furniture, home décor, women's apparel and accessories, and artisan pieces like ceramics, paintings and jewelry.