Family escape to St. Louis: A quartet of fantastic museums for the kids, plenty of craft beer for you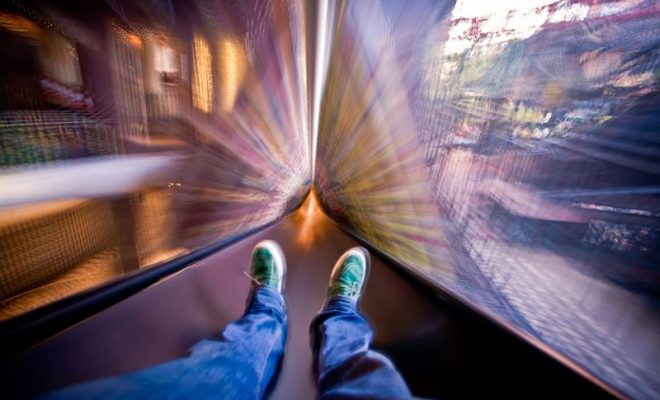 By Trent Modglin
If you were asked to name a few cities great for kids, St. Louis, the Gateway to the West, may not exactly roll off the tongue. But as we recently discovered during a long weekend getaway via the Amtrak, even the frigid cold can't dampen the family fun to be had in this town.
Amtrak
Our train-obsessed kindergartener's favorite present from Santa, depending on whom you ask, was an Amtrak ride to St. Louis over a long weekend. For $124 total, the three of us took the relaxing, five-hour trek down, eating a packed lunch, playing games, taking in the sights and maybe partaking in a few glasses of wine along the way. It was easy, efficient and comfortable. We've ridden Amtrak before, but only to Milwaukee. And given the chance again, I'd take it over driving.
City Museum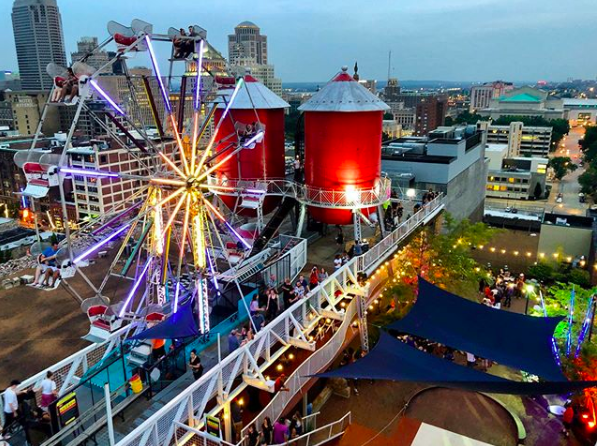 I've traveled a lot of places and done a lot of things in my time on Earth, but I can honestly admit I have never witnessed anything like the 600,000 square feet of pure creative, eccentric, blissful fun that is City Museum.
The best advice for tackling this century-old former warehouse turned eye-popping urban playground is to expect the unexpected. Refurbished — and, better yet, reinvented — back in 1997, a group of artists took this former shoe factory and used salvaged items of art and architecture from other cities to build slides (30 of them in all, including two that cover 10 stories!), castles, bridges, tunnels, galleries, playgrounds, a circus, dinosaur caverns, aquariums and ball pits. And did I mention a school bus and Ferris wheel on the roof, retro bars, a Museum of Mayhem and secret passageways? Yeah, those too.
Don't stand on the sideline: This is the place to act like a kid again. Follow your children up that ladder or down that slide, laugh, scream and make memories because, the next time you visit, it'll be different, as they're constantly adding new features and tweaking exhibit areas.
Insider's tip: Check the website out before you go for tips and special events like circus performers, magic shows, a meet-and-greet with a bald eagle while sampling free beer, etc. Yes, you read that correctly. It's just that kind of place. Also, it's open till 11 p.m. Fridays and Saturdays. 750 N. 16th St. CityMuseum.org
Don't stand on the sideline at City Museum: This is the place to act like a kid again. Follow your children up that ladder or down that slide, laugh, scream and make memories
Magic House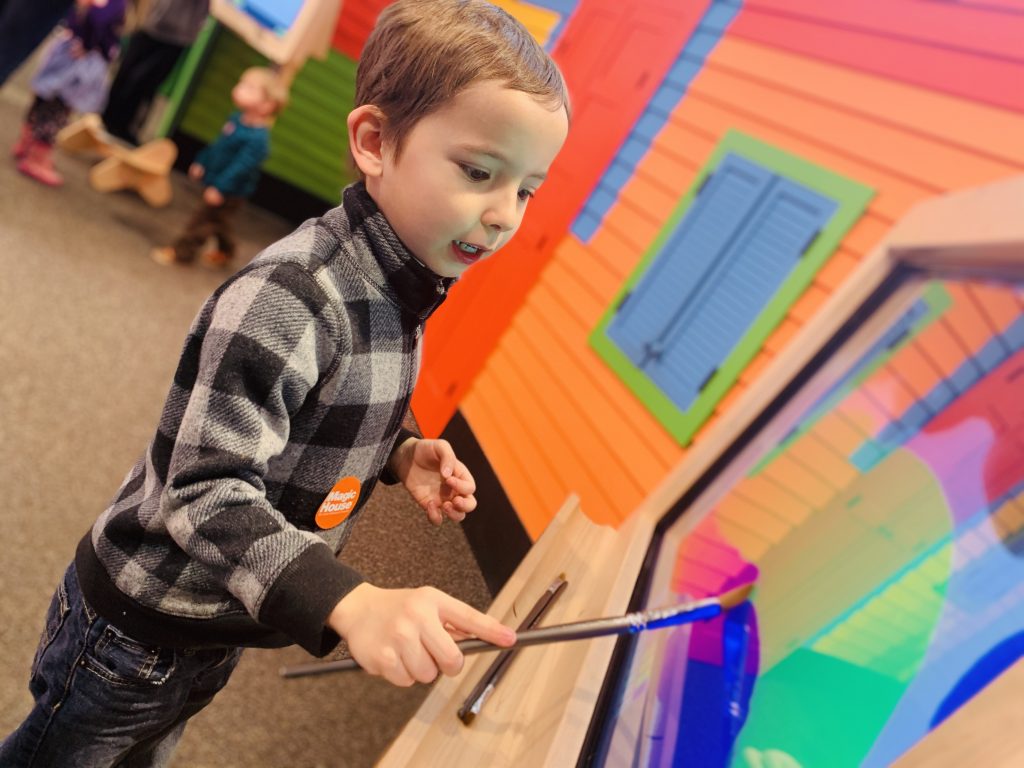 This expansive, not-for-profit children's museum located 15 miles west of downtown is ideal for little ones, catering to their curiosities and rewarding them with numerous unique learning opportunities. Imagination will not be in short supply here, with room upon room of interactive exhibits that elicit critical thinking and creativity like a bubble lab, art workshop, climbing towers and a children's village where kids can shop for groceries, serve up pizzas, pretend to be a bank teller or help care for babies in a nursery. 516 S. Kirkwood Road. MagicHouse.org
The National Museum of Transportation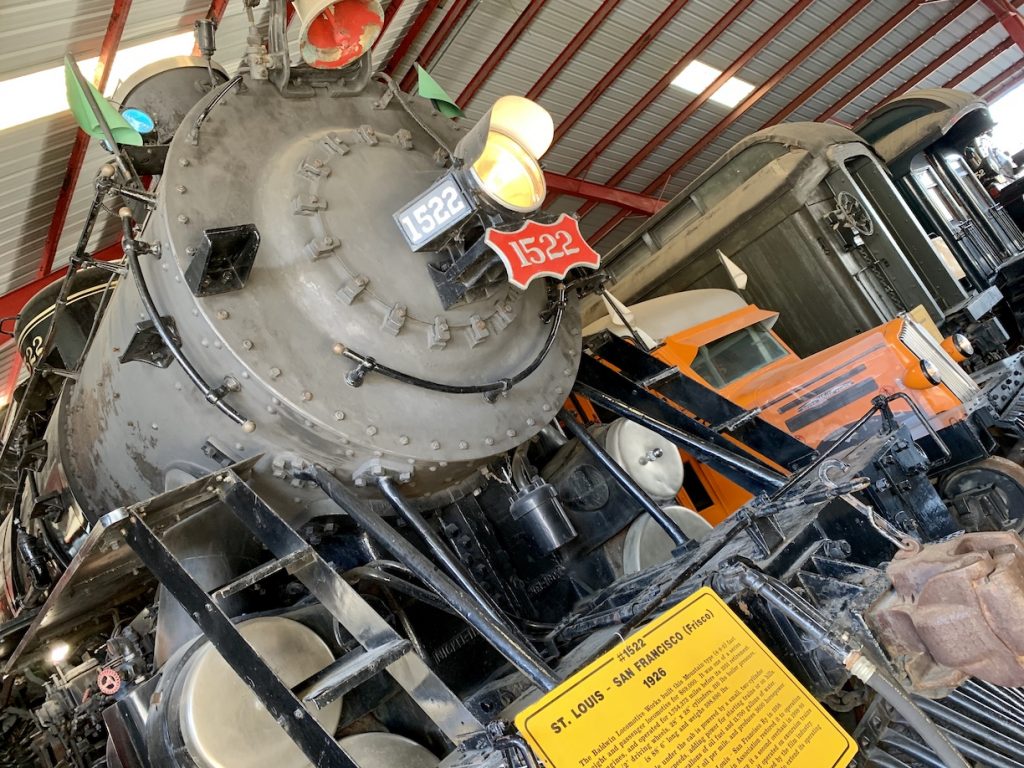 This private 42-acre museum, which sits about 20 miles west of downtown, was founded in 1944 and is based around the preservation and display of the world's largest collection of transportation vehicles in the world (think '57 Chevys, passenger trains from the 1800s, locomotives, twin-engine Douglas aircraft used in WWII, etc.), spanning 150-plus years of American history. The main focus here is trains, which my son loved, and it would be much easier to traverse in the spring or summer given that a lot of it is outdoors. 2933 Barrett Station Road. TNMOT.org
The Arch Museum
This is much bigger and more detailed than we anticipated, showcasing six themed exhibit areas that, collectively, commend America's pioneering spirit. If you're not claustrophobic or suffer from a fear of heights, take the tram that will carry you 630 feet up to the top of the tallest man-made monument in the U.S. Also worth checking out: an incredibly restored federal courthouse and one of several riverboat cruise options. 11 N. 4th Street. GatewayArch.com
Schlafly Bottleworks

There are many great breweries in St. Louis. Not as many as Chicago, of course, but several good options spread throughout the downtown area. We had a chance to hit Schlafly's tap room for an NFL playoff game and enjoyed a great meal (beer-battered pollock and fries, chicken salad sandwich with smashed avocado) and a flight of some solid craft beer (a stellar coffee stout and Tasmanian IPA among them). The space is rustic-modern and comfortable, even for families. 2100 Locust Street. Schlafly.com
Next time…
We decided St. Louis would definitely be a solid spring or early summer excursion (it can boil in the summer), especially to take in a Cubs-Cardinals game and enjoy some of the beer gardens that weren't operational when covered in icicles. And hit City Museum again, this time in the daylight and warm weather to experience what looks to be an exhilarating rooftop.