Signature Dishes: The pad ba mee and chicken satay at Sri Siam in Morton Grove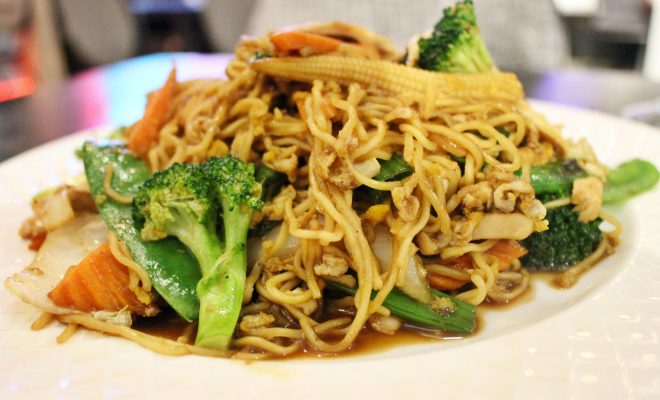 By Veronica Espinoza
Sri Siam
9253 Waukegan Road in Morton Grove
847-583-9924
SriSiamMortonGrove.com
Thasanee Cuesta, owner of this Thai restaurant, bought the space from a friend and never looked back, building a menu full of fresh, delicious and homemade favorites, along with a fun, cultural atmosphere.
Pad Ba Mee
One of the more traditional Thai dishes tastes like a reinvented classic here. Stir-fried yellow rice noodles mixed with eggs, mushrooms, baby corn, napas, carrots, peapods and a choice of meat or tofu will surely satisfy your appetite. Savory from the blend of spices and vegetables, complemented by the light, sweet sauce that coats the noodles — this dish is irresistible.
Chicken satay
If you were to get one, and only one appetizer, this should be it. This national dish consists of a plate of grilled slices of marinated chicken tenderloin, served on bamboo skewers with a side of peanut sauce and cucumber salad (without these two small but critical additions, the plate would simply not be the same). The combination of the grilled chicken and peanut sauce is a tangy delight. Don't be surprised if a tussle occurs at the table over that last skewer.