Making a difference: Park Ridge police, Pennyville Station, Give In Kind and deputy clerk among those putting others first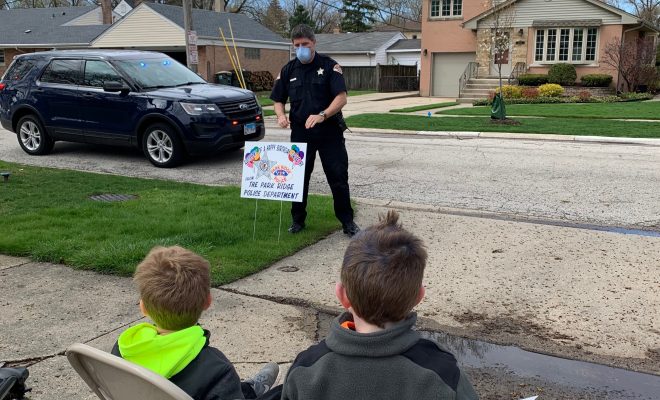 By Trent Modglin
Pretty sure we all could use some good news right about now. With all the uncertainty and stress we've experienced the past two months, I thought it would be a good time to share some local feel-good stories. Call it a morale boost, if you will.
If you know of someone, or a particular business, that is going out of their way to help others during the pandemic — or just an uplifting local story — please shoot an email to Info@TheRealParkRidge.com and fill me in. Big or small, doesn't matter.
Here is the third installment in a series of blogs that rallies around all the positive things that are happening and the good people everywhere. Previous blogs highlight eight-year-old Ella Powers raising money for a local food pantry Colette Hawley singing to local retirement homes.
Park Ridge Police Department helps with birthday celebrations
A quick shout out to the Park Ridge Police Department. In my neighborhood last week, two different kids who were unable to have the kind of party all children deserve on their big day were treated to a unique birthday greeting from local officers: a parade of five squad cars, sirens blaring and a big sign posted in the front yard wishing them well.
But it's not just kids they like to surprise. Maria Aglikin was appreciative of the police showing up for her mother in law's 70th birthday last week.
"At first when she heard the sirens, she thought she was going to be arrested for being outdoors," Maria said. "But at the end, all she had was tears of joy. We truly have the best police dep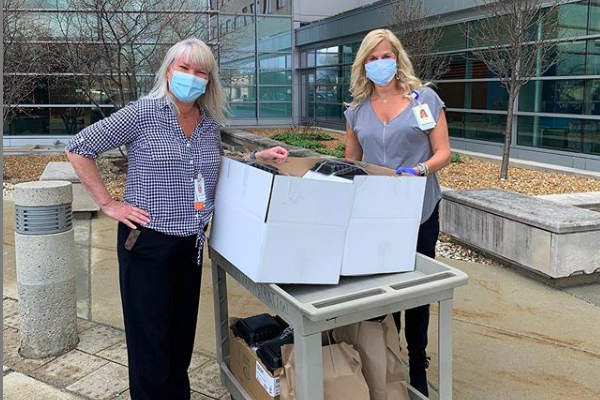 artment."
Pennyville Station and Give in Kind team up to feed those on the front lines
It's a vast understatement that we owe a debt of gratitude to all of the medical professionals and first responders out there, and the wonderful people at Give in Kind are helping feed those on the front lines of this pandemic. Pennyville Station, a great farm-to-table restaurant in Uptown, has been helping deliver meals to area hospitals, as have several other local restaurants.
Check out their site here for donation information: https://smart.bio/giveinkind/
City of Park Ridge makes special accommodations
Cheryl Peterson, the deputy clerk for the City of Park Ridge, deserves recognition for going above and beyond recently (and regularly, I'm sure). A retiring man with a lung condition was in need of having some documents notarized, and her family reached out to City Hall and left a message. Cheryl called back immediately, and by the next morning, she had the paperwork ready for an easy pickup outside City Hall.
Sometimes, it's the little things that matter most — and make Park Ridge such a special place to live.
Stay safe, everyone. Keep looking out for one another, and share any stories you may have of good people doing good things.