Park Ridge Insider Danielle Oyasu on dining at Prime & Provisions, strolling with TeaLula iced tea, and gift shopping at Erica's Jewelry and Marigold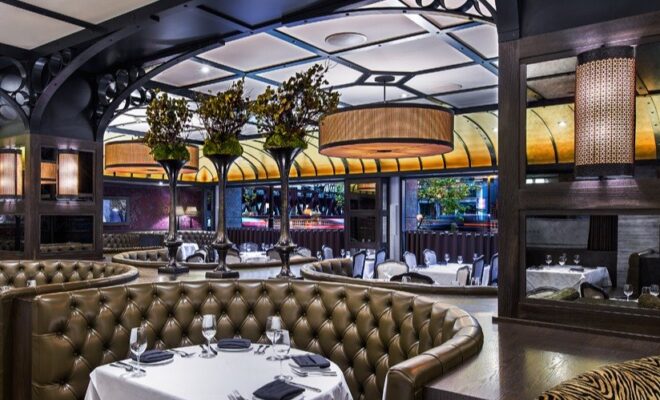 Prime & Provisions
What you do for a living: Nurse practitioner and owner of Beautifully New Medspa right here in Park Ridge.
How long you've lived here: 20 years. My husband was working in the emergency room at Lutheran General Hospital and wanted a very short commute.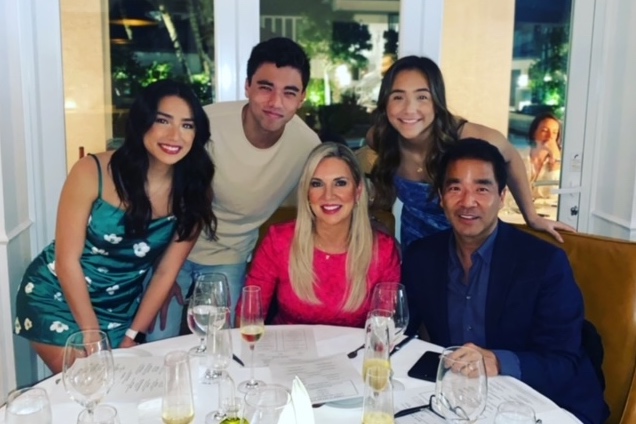 What you like best about Park Ridge: I love the walkability. I grew up in Chicago's Ravenswood neighborhood until fourth grade and then moved to a subdivision in the western suburbs. We walked everywhere in the city, and I knew I wanted to raise a family in a place with a strong sense of community.
Best meal you've had recently: Shrimp tacos, queso fundido and margaritas at Qué Onda in Edison Park. I love that Qué Onda has such an eclectic menu. I always feel like it has a downtown vibe, but it's 10 minutes from home. Also, the margaritas are freshly made.
Favorite restaurant in the area: There is no way I could pick one: Qué Onda, Pennyville Station, Zia's Trattoria, etc.
Favorite "hidden gem" restaurant: It's not a restaurant, but Dairy Star Ice Cream in Lincolnwood. They have been in business for 37 years and have the best soft-serve ice cream with every flavor of topping you can think of.
Best bar to grab a drink or to catch the game: Love the bar at Pennyville Station. My favorite cocktail there is the hot pepper paloma.
I am a last-minute gift shopper, so I love Erica's Jewelry on Devon and Marigold on Prospect in Uptown. They both have amazing customer service and gift wrap beautifully.
A great night out with friends usually includes… a boat ride down the Chicago River with a stop at City Winery on the Riverwalk.
The best way to spend a Saturday in the fall: Watching college football! We have season tickets for Northwestern football, and our oldest daughter is a cheerleader at the University of Illinois. We are in either Evanston or Champaign every Saturday in the fall.
What's something you look forward every fall?    
Park Ridge turns into Halloween Town in October. The fall foliage is amazing, and houses put up really fun decorations for the kids. The Park Ridge Presbyterian Church has a pumpkin patch on Prospect Avenue every year. Also, bring on pumpkin spice everything.
Favorite local store or best shopping area: I am a last-minute gift shopper, so I love Erica's Jewelry on Devon and Marigold on Prospect in Uptown. They both have amazing customer service and gift wrap beautifully.
Secret Park Ridge spot: Prospect Park walking trail is a little tucked-away path around the park with markers for the vegetation. There is also the Park Ridge Historical Society and a splash park for the littles.
Underrated activity in the area: Walking around and looking at houses. I've been taking walks around town for 20 years, and I always see a house I've never noticed before. I love to stop at TeaLula for an iced tea and wander around. Sometimes I'll take our three-year-old French bulldog, Ivy, in her stroller. Yes, I've become a crazy dog lady.
Weekend getaway spot: For the past few years, Naples, Florida has been our favorite getaway. We also love to spend a night or two in downtown Chicago a few times a year. We usually stay at The Peninsula if it's a special occasion. Dinner at Prime and Provisions — their crab legs are to die for and, believe it or not, order fried chicken for the table. It's the best you'll ever have. It's also great for people watching.
What have you heard great things about but have yet to try?
Grand Mongolian Hot Pot. My daughter loved it, so I want to try it for sure.