Good Eats at LePeep: Prepare to be overwhelmed by the assortment of tasty breakfast and lunch items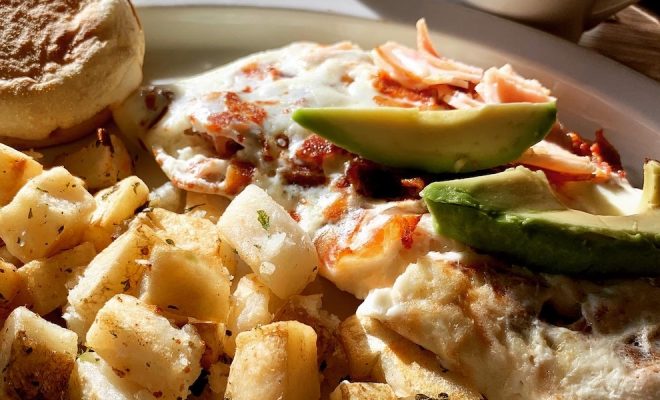 By Trent Modglin
10 E. Northwest Highway in Mt. Prospect
847-797-9990
LePeepCafe.com
The scene: Located in the heart of downtown Mt. Prospect, just west of Park Ridge, this bright and sunny breakfast and lunch mecca has a loyal following, and the friendly servers likely have a lot to do with that. The massive menu does too.
Food and drink: There is so much good food happening here, it's difficult to condense things down into a few sentences. But we'll try.
Loading up on some carbs before an all-day Super Bowl party was essential for us this day, and the wanderer skillet checked a lot of boxes for sure. A bowl full of peasant potatoes, crisp bacon, onions, tomatoes and a combination of cheeses — and then all topped with two eggs made your way. The skillet was loaded with complementary flavors, and the potatoes were seasoned perfectly. It's served with an English muffin, and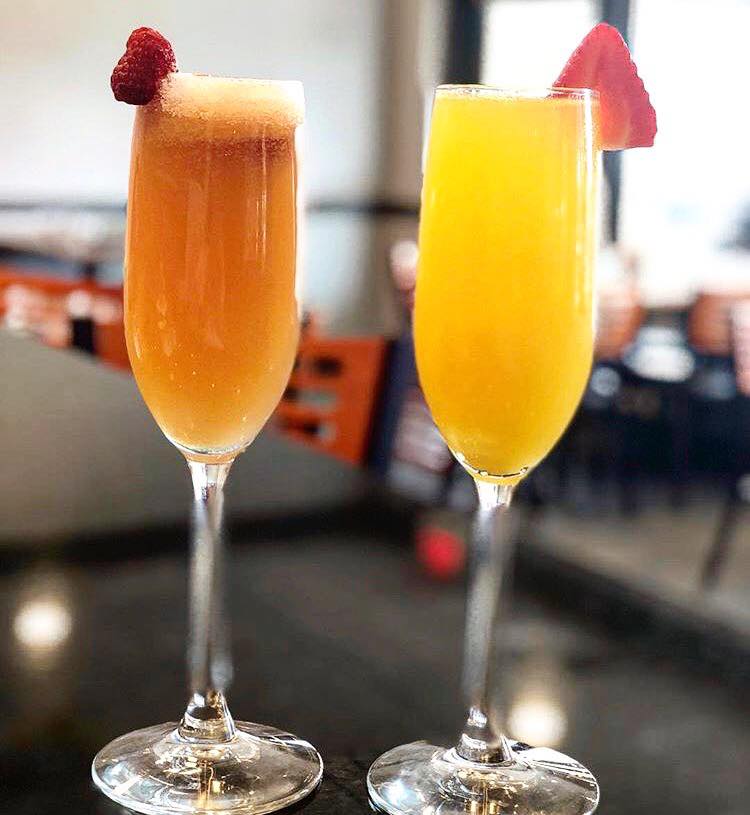 freshly squeezed orange juice was the icing on the cake.
My wife was drawn to the Healthy Habits column of the menu, choosing the egg-white Colorado omelet filled with lean smoked turkey, diced tomatoes and bacon and then finished off with mozzarella cheese and topped with avocado slices. It's served with a choice of fruit or peasant potatoes and an English muffin.
The Aspen fruit blintz was another hit, consisting of two crepes filled with cream vanilla ricotta and topped with a choice of fresh fruit, blueberry compote or cinnamon apples with a touch of sour cream. In a word, magical.
Quite a drink menu as well, with a variety of coffee and tea options, fresh fruit smoothies, brunch cocktails, milkshakes and even steamed caramel apple cider.
What caught our eye: The most impressive thing is the sheer number of tempting possibilities on the menu for breakfast and lunch. Other breakfast items that drew our attention ranged from the stuffed French toast, Belgian waffles, chicken fried steak, breakfast paninis, smoked salmon benedict, breakfast burritos and more.
We'll be back because… quite simply, it's an outstanding spot for any kind of breakfast, from a hearty comfort-food favorite to a healthy omelet and fruit. And because we're anxious to try their lunch menu (I've got an eye you, chicken salad melt, cobb salad or spicy salmon tacos), as well as the Friday all-you-can-eat beer-battered fish & chips.