Park Ridge Insider Edin Hamzic on dining at Harp & Fiddle, Pazzi di Pizza and La Scarola, shopping for the wife at Camp Willow, and anticipating the farmer's market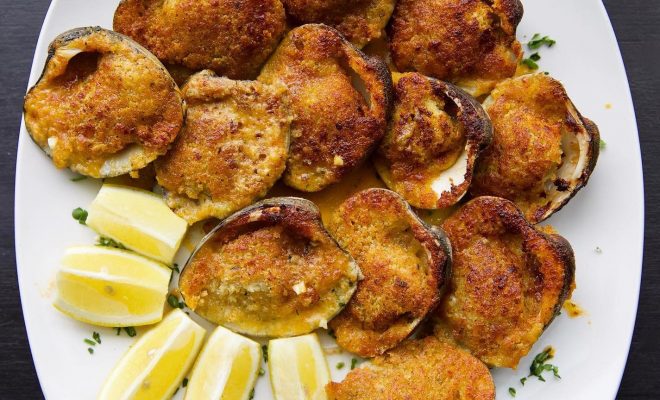 Pazzi di Pizza's baked clams
What you do for a living: I own and operate my own Farmers Insurance agency (814 Busse Hwy) here in Park Ridge (ehamzic@farmersagent.com), and I love it. We offer insurance solutions and financial services to our community and the Chicagoland area. We are proud of the relationships we build every day and pride ourselves on prudent advice and caring for our clients as we would our own family.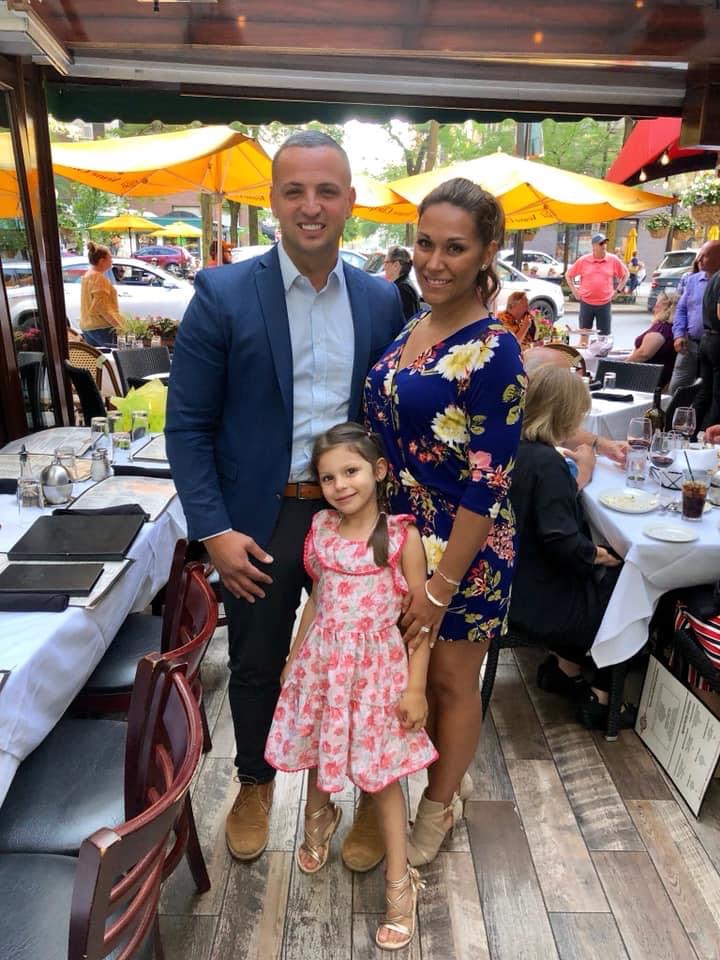 How long you've lived here: My wife Lorena and I purchased our home here in Park Ridge in 2011. We feel as if we have lived here our entire lives with our two little girls, Ella and Emmie, and we are so thankful that we chose this wonderful community.
What you like best about Park Ridge: Honestly, everything! The neighborhoods are all so welcoming, kind and fun. We have made so many great friends, and between running my business in town and my wife with her dancing school, we often feel like we have that small-town feel, with the backdrop of one of the most vibrant and exciting cities in the world. It is beautiful place to live, and it gets better with every year.
Best meal you've had recently: Many people will agree with me when I say that there are so many amazing options in our town. The best way to answer this is to share a few of my favorites, and I'm sure I will still end up missing something that must be tried…
Pennyville Station: Whitefish entrée or filet sliders, to just pick two, are incredible.
Harp and Fiddle: The steak tacos are fantastic.
Holt's: The pizza is just plain awesome! I love the beef and giardiniera pizza, in particular.
More Than Pasta: Smoked beef risotto — wow!
Poke Burrito: The California bowl is the best I've had.
Hay Caramba: The quesadillas are amazing, and what's a meal without the best margaritas in town?
Pazzi di Pizza: The baked clams and bread on my low-carb diet are the kryptonite.
Shakou: The dragon roll and fried rice.
Favorite restaurant in the area: I have many favorites, and I have to drop in here my favorite places in the city — both Italian. La Scarola and Piccolo Sogno are undefeated. In town here we are blessed with so many great restaurants as well.
Favorite "hidden gem" restaurant: If you are ever in the Rogers Park area on Chicago's north side and want an amazing Philly cheesesteak, go to Eastern Style on Touhy Avenue. It's the best.
Best bar to grab a drink or to catch the game: The answer here is Harp & Fiddle and Holt's. Easy-going staff, great drinks and delicious food.
A great night out with friends usually includes… taking in the town and seeing as many people as I possibly can. Start somewhere in Uptown and hop around a bit. I love the people in this neighborhood, and it makes my night when I can spark a conversation with people I know or meet others for the first time. And all the wonderful restaurants and their teams make all that so easy.
"I have purchased many gifts for my wife and other family and friends in Uptown and around Park Ridge. The boutiques — especially 2 Sisters and Camp Willow — are exceptional at helping pick those one-of-a-kind gifts."
The best way to spend a Saturday in the spring: For me, anytime I can grab a cup of coffee with my family and friends and just take in some beautiful spring weather is the best. Cream of the Crepe has an excellent espresso for a stroll around Uptown.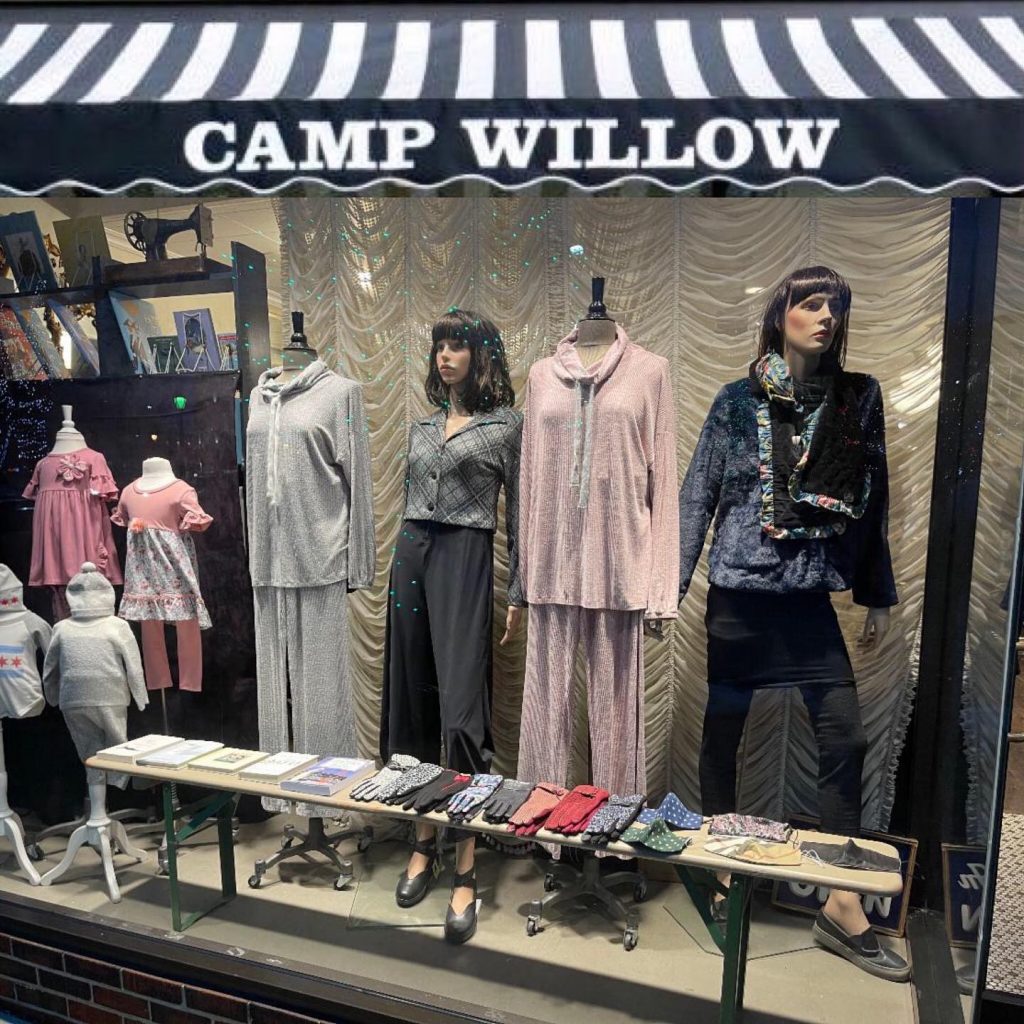 What's something you look forward every spring season?
My family and I love hosting cookouts all summer long, and spring means getting my backyard ready to do just that. With the help of my dad, who is a backyard magician, we love making it look beautiful and welcoming for all our guests. I love when people can gather around the grill island and just sit back and relax in a comfortable oasis with some burgers and a cold beverage. Can't wait.
Favorite local store or best shopping area: I love shopping local, and we are lucky with so many great stores and boutiques. I have purchased many gifts for my wife and other family and friends in Uptown and around Park Ridge. The boutiques — especially 2 Sisters and Camp Willow — are exceptional at helping pick those one-of-a-kind gifts. Especially for my wife, who is always deserving of unique gems.
Secret spot: Huge secret here, but I'll share: Starbucks! I don't know if you know about it, but I love that place! The team at the Northwest Highway location and all the people I run into there make my day. More of a secret is County Donuts in Schaumburg — the best of the best.
Underrated activity in the area: I am not sure it's really underrated, but the farmer's market has a presence in town, and I love it.
What have you heard great things about but have yet to try?
Sweet & Tart's beverages!