Signature dishes: Carnitas at Qué Onda, roasted Lake Superior whitefish at Zaza Cucina, and farfalle alla Francesco at Pazzi Di Pizza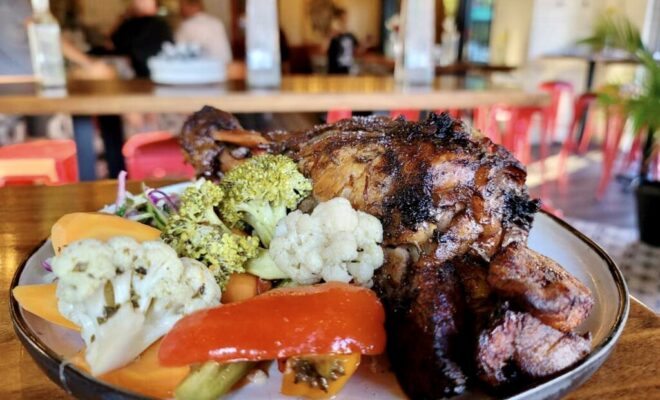 Carnitas at Qué Onda
The folks at Qué Onda strive to bring the ambiance of a Mexican-style cantina to the heart of Edison Park, and this gem is equal parts delectable menu and stylish, colorful environment. Whether you're able to snag a spot on the sidewalk patio this summer or just inside with the large windows open to the fresh air, you're sure to enjoy the surroundings — not to mention tasty margaritas and cocktails.
A few weeks after a recent dinner, my brother-in-law was still raving about the carnitas. The giant confit pork shank is fall-off-the-bone tender and juicy, carrying a perfect balance of flavors when slow-cooked with a bit of habanero, marinated onions and tomatillo salsa. It arrives at the table on a plate fit for a king, with a host of pickled vegetables on the side.
6701 N. Northwest Highway in Edison Park. 773-824-4000. QueOndaEdisonPark.com
— Trent Modglin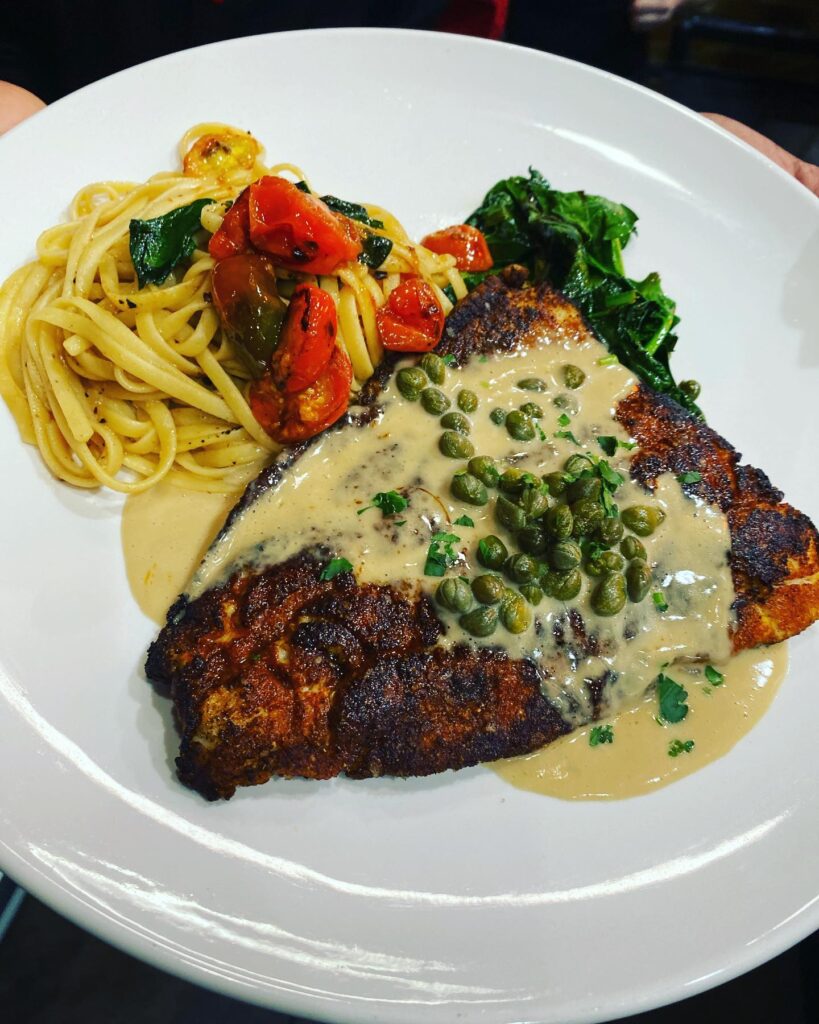 Roasted Lake Superior whitefish at Zaza Cucina
The talent behind Zaza Cucina — owner Danielle Sisto and executive chef Joseph Rocco — make ordering a difficult task.
The reason: There are just too many tempting and creative pasta dishes, stone-fired pizzas and steaks to choose from, but Zaza also offers up several lighter fish options that are perfect for summer. Like the grilled swordfish, halibut and — one of our favorites — roasted Lake Superior whitefish.
Oven roasted to a perfect crisp, it comes topped with capers and a rich and delectable lemon butter sauce we'd like to bottle and take home. Served with sautéed spinach and a side of linguine, it's a dynamic dish all around. And don't forget to take advantage of Zaza's great daily specials and one of the best patios in the area.
608 W. Touhy in Park Ridge. 224-585-6155. ZazaCucina.com
— Trent Modglin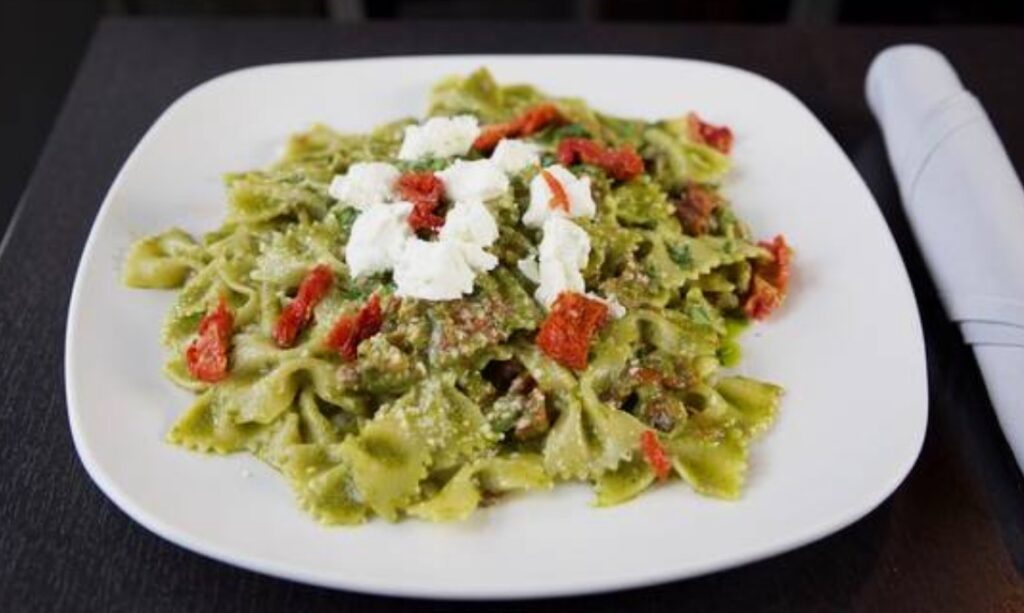 Farfalle alla Francesco at Pazzi Di Pizza
Since opening in 2019, Pazzi Di Pizza quickly became one of the most talked about Italian restaurants in the area. They pride themselves on using only high-quality ingredients, their dishes have a homemade feel every time and the service is always friendly. My family goes here almost every weekend, sometimes a few days in a row — we love it that much.
There's something about a modern and chic Italian restaurant that just pulls me in. That's exactly what happens at Pazzi. The patio is also beautiful, and the draping greens and potted flowers surrounding you can make lunch or dinner feel almost like a vacation in Italy.
My favorite thing on the menu is the farfalle alla Francesco. It's a pasta dish with homemade pesto sauce, sun-dried tomatoes, walnuts and goat cheese. It's such an easy decision to make when I don't know what to get. It's very light, and the blend of flavors is something I've never had before. I usually don't enjoy walnuts or even sun-dried tomatoes on anything, but with the combination here, my plate is entirely clean by the end.
1 S Prospect Ave. in Park Ridge. 847-696-7744. PazziDiPizza.com
— Natalia Kuppers