Spotlight on Klairmont Kollections: One of the best car museums the world has to offer is right here in Chicago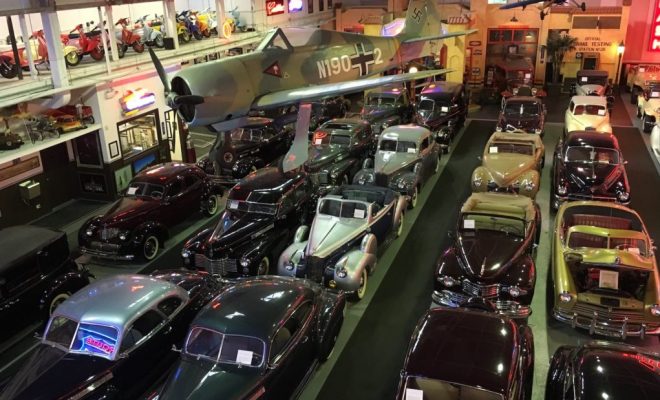 By Trent Modglin
When you first pull into the parking lot at Klairmont Kollections, in Chicago's Logan Square neighborhood, the natural assumption is that you're in the wrong spot. There's no way that all these cars you've heard about can possibly be displayed here.
From the outside, it looks more like a warehouse or an old factory. Until you walk through the doors. It's at that point, you realize you're someplace magical — a car museum like you've never seen before. The kind of venue where you could spend an entire winter Saturday, lost in a wealth of history and amazed by the vast displays of glistening automobiles in front of you.
Larry Klairmont is the one you have to thank for all of this. The 94-year-old WWII hero and real estate mogul started collecting cars several decades ago. And thankfully, he never stopped.
The end result is a gorgeous 100,000 square-foot space with an assortment of more than 300 impeccably maintained cars that span more than a century, as well as warm neon lighting, vintage posters and recreations of the iconic Route 66 Cucamonga gas station and a drive-in theater from the '60s.
For car lovers, this is paradise, plain and simple. … And if you happen to catch Mr. Klairmont at the museum, stop and say hello. You'll get a history lesson you won't find in a book.
Classic cars, unusual cars, concept cars, one-owner cars and cars owned by celebrities like Shaquille O'Neal, May West, Jackie Gleason and R. Kelly (sold when he needed to pay his legal team). A 1906 American Motors Tourist, Ferraris, '57 Chevys, 1940s Roadsters, Corvette Stingrays, antiques, Tesla coupes, the Batmobile, even a Nazi bomber plane that made it through the war unscathed.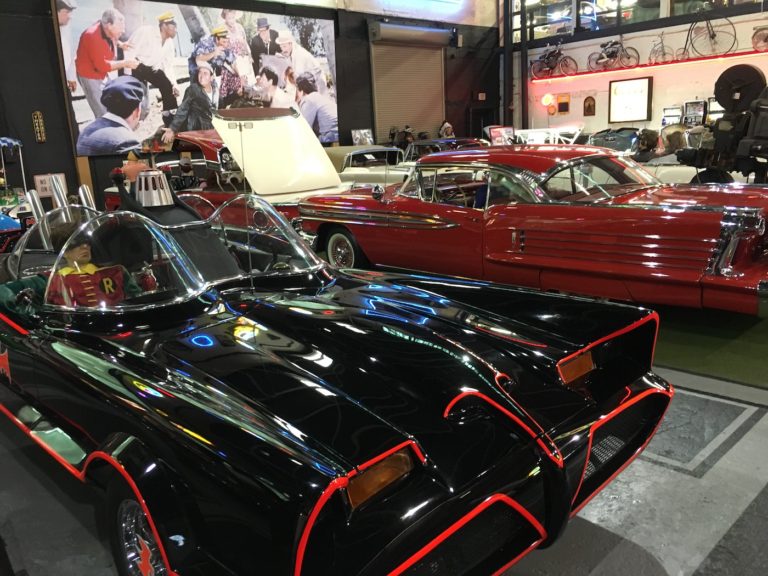 All of them are in mint condition and working order thanks to the tedious work of two full-time mechanics. And each vehicle has a sign explaining its history. But if Larry Klairmont has a favorite, he's not letting on.
"Every one of them is my favorite because I picked them out, and I paid for them," he says with a smile. "So they're all my favorite, really."
Klairmont, fascinated with cars since early childhood, when he would deliver Chinese food on roller skates at the age of seven to help his family, is a remarkable guy. He remembers list prices, the years his cars were made and the stories behind every one, including the most specific details imaginable. He's as likely to share a story about having to ask mechanics for their used drain oil to replenish his 1935 Plymouth coupe (which burned a quart for every gallon of gas) as he is to discuss the torque of his new Tesla Model S and how guys still pull up next to it on the street, foolishly looking to challenge him for a block or two.
For car lovers, Klairmont Kollections is paradise, plain and simple. But even if you're not a huge car fan, you can't help but be amazed at this collection. And if you happen to catch Mr. Klairmont at the museum during your visit, stop and say hello. You'll get a history lesson you won't find in any book. And a deeper appreciation for one of Chicago's best-kept secrets.
Klairmont Kollections is located at 3111 N. Knox Ave on Chicago's northwest side. Visit www.KlairmontKollections.com for more information on tour times and event space.