Park Ridge Inside Lisa Zago on the friendly Original Pancake House, shopping at Camp Willow and margaritas at Hay Caramba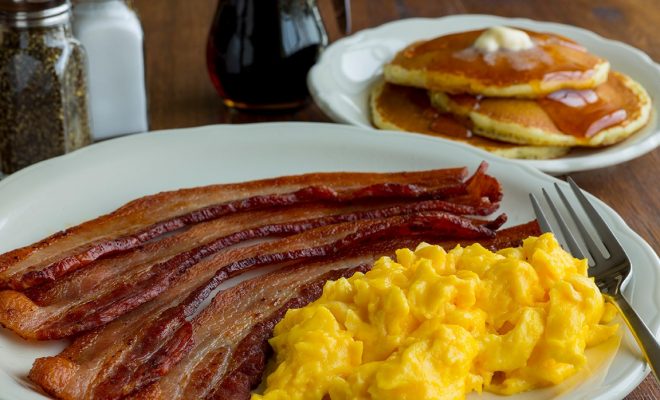 The Original Pancake House
What you do for a living: Professionally, I do two things. One is my beloved and unique dinosaur hunting and educational program (www.dinosauria.biz). Second, I work the door at the trendy Gibsons Italia in Chicago. I like diversity in my life. Both of my passions have been rewarding and challenging. I work with a lot of determined, talented people that value respect and honesty.
How long you've lived here: I am a 20-year resident of my cherished Park Ridge! I have raised two kids here. My son Marc is at Maine South, and my daughter Breanna is in college.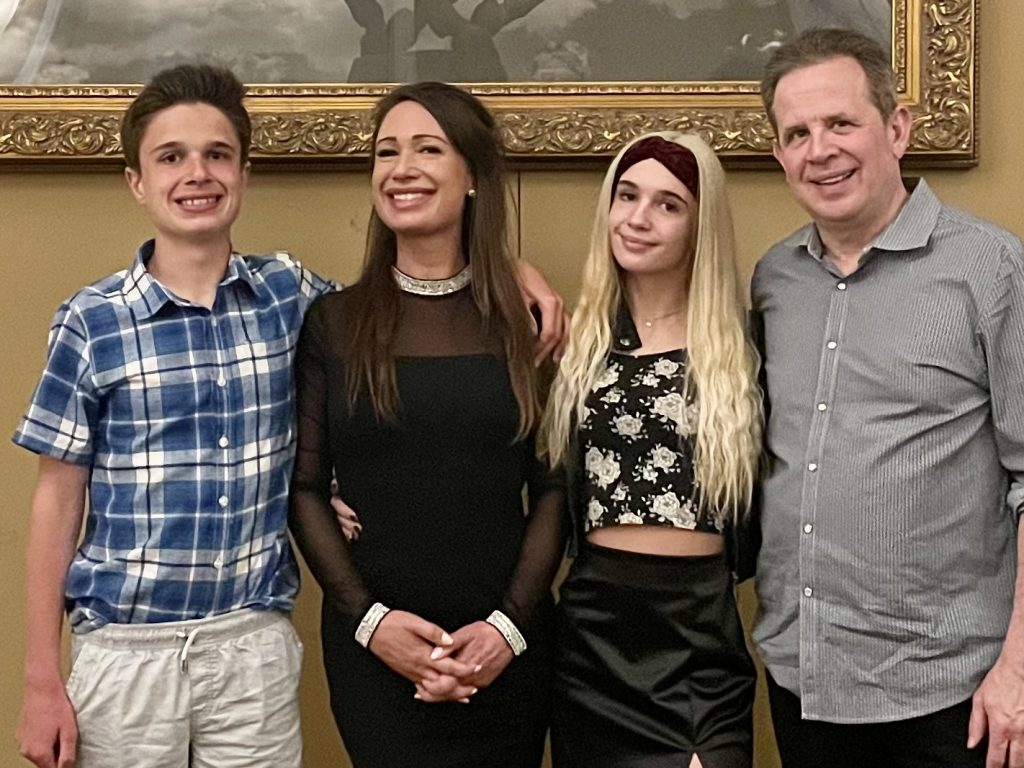 What you like best about Park Ridge: I love Park Ridge! What I love most would be the people! Everyone here seems to share the common goal of keeping our community safe and happy. The quaintness of our growing community somehow never changes. There is something timeless and magical about Park Ridge. Over time, the neighborhood has never lost its charm.
Best meal you've had recently: It would have to be my Mother's Day brunch at Capital Grille in Schaumburg. The steak was cooked to perfection, and the service was stellar.
Favorite restaurant in the area: My favorite restaurant in the area is the good old fashioned Original Pancake House. I walk in, and I am always greeted by friendly faces like Zeek, who knows the customers, many times by name, and even remembers my order! Furthermore, I found their safety standards during this pandemic to be more than up to par, and I enjoy that they offer amaranth and grass-fed beef.
Favorite "hidden gem" restaurant: Haesoon and Chow at Blue Ridge Korean BBQ in Uptown have known my son and I as regulars since they opened. We love their authentic dumpling soup and chicken galbi. Plus, don't forget to try the Korean pancakes!
Best bar to grab a drink or to catch the game: Holt's or Harp & Fiddle. Always a good spell. Pennyville Station is so pleasant too. Not sure about the game, but a drink in Park Ridge is in perfect hands with Pennyville Station owner Tony and his team. The food is excellent and decor interesting.
On Saturdays, my daughter and I love to get our nails done at Lily's Nails. My son and I love lunch at Holt's outdoor patio. Any outdoor activity is perfect — biking, running, walking anywhere in Park Ridge. The Des Plaines forest path along the river is breathtaking.
A great night out with friends usually includes… Hay Caramba outdoors with Joe Brown playing the saxophone. Margaritas and a chicken taco — please!
The best way to spend a Saturday in the summer: So much to say: I love getting a big Starbucks and walking around Uptown. My daughter and I love to get our nails done at Lily's Nails. My son and I love lunch at Holt's outdoor patio. Any outdoor activity is perfect — biking, running, walking anywhere in Park Ridge. The Des Plaines forest path along the river is breathtaking. Summer pools pre-Covid were always a blast! FFC for a workout is a haven for my family and I on Saturday mornings.
What's something you look forward every summer?
Dairy Queen on Devon! It's officially summer once you take a bike ride up to DQ for a Blizzard or Dilly Bar. The place is very well run by Tom. I am always impressed with how they somehow get a room full of people (pre-Covid) in and out in the order of first-come, first-serve. The staff mostly consists of high school kids who operate under pressure well… and likely develop some amazing skills that will serve them in life. Always a delight for sports teams, families, or casual time with friends. Definitely one of my favorite places every summer!
Favorite local store or best shopping area: Best boutique is Camp Willow! I love shopping there for new baby gifts, birthday gifts, Christmas gifts, or for me! The complimentary gift wrapping is so beautiful that people have commented to me that they don't want to open it. You will surely get a classy and special buy from Camp Willow. Diane, the owner, is always lovely and fashionable. I highly recommend this boutique. Also, grab a Starbucks and shop Hill's Hallmark for something you don't need (but love), and then hit Fannie May for some chocolate.
Secret spot: Secret is a loaded word, but I love the Park Ridge Library. Also, stopping in to see Vinnie and JoAnn at Anthony Valentino Salon for Hair. Just a cool place to relax, enjoy a drink and have a selfie hair day. I love it there.
Underrated activity in the area: Take a look at the botany here in Park Ridge — our trees are magnificent. I could go on and on about the history of the Earth and the Carboniferous Period, but I will stop and just take a look at our trees. Start simple with a living fossil. Our ginkgo trees love it here. Look at some of our more ancient and rare species of weeping willows and oaks/maples. Plus, our historical architecture like the Pickwick and bank building across Northwest Highway. I die at the sight of our century-old lamp posts on a side street or the hills that made us Pennyville, then Brickton, and eventually Park Ridge. It means something great. It's a mind exercise and activity you will keep up.
Summer weekend getaway spot: Honestly, in the past I have gone big or stayed home. West Africa, San Juan, Argentina, North Slope of Alaska, Badlands of Wyoming. That said, Covid taught us about being home, and there is so much to do nearby. I am getting acclimated to local educational excursions, including Lake Geneva, a bobblehead museum, Frank Lloyd Wright buildings and Wisconsin. Also, visiting my brother in Michigan City, Indiana to try out go-carts, fishing and nature. I recommend discovery and learning, and always have fun no matter where you are.
What have you heard great things about but have yet to try?
Clean Juice because it looks and sounds super healthy. Also, I heard Don Juan's Cantina is coming to Park Ridge.