High-school hunger pains: We asked a handful of Maine South students for their favorite spots to eat around town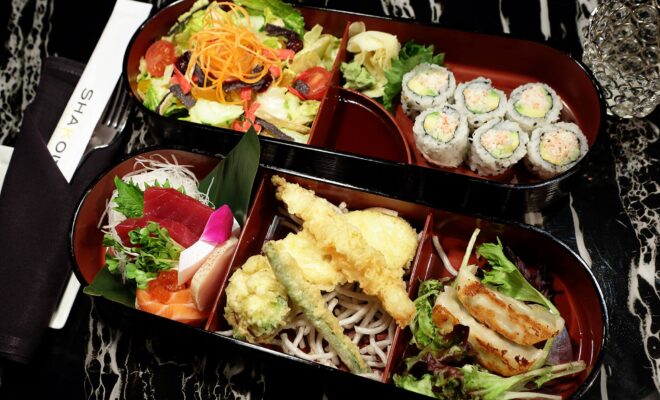 Shakou bento boxes
By Natalia Kuppers
I like to get first-hand opinions from my friends before I go to a new place to eat. Recently, I've been collecting my friends' thoughts on their favorite restaurants around town, and five of them happily allowed me to include their opinions in this feature.
Jose Cantu says his favorite spot is Shakou because "the food, obviously! The sushi, the scenery — I love the ambiance and calm atmosphere, it's an escape from outside and the music is trendy, which I like." His recommendation? Easy. "I'd recommend the bento boxes. They have a variety of things that you'd need for a dinner out. I usually go here with my family at least once a month, so it's a great thing to order out for the five of us if we want to catch up with each other and enjoy our favorite foods."
I love the simplicity of Panino's caprese salad. … Panino's is so versatile, and it works for everyone in my family.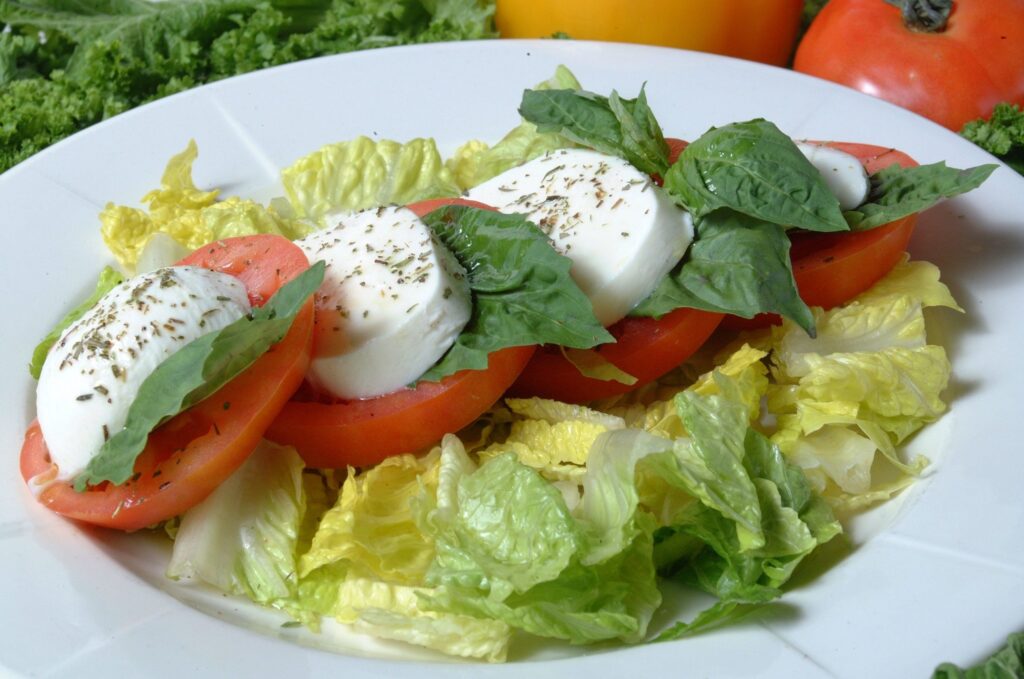 Moving down the block to a classic, Adrianna Trippiedi's favorite family go-to is Panino's Pizzeria. "I love Panino's, but I really only get the same thing when I go," she admits. "Get the caprese salad. I love the simplicity of it, and that you can't really get it the way Panino's makes it anywhere else." Her family has been going here for as long as she can remember. She explained that an easy dinner is the perfect way to spend time with the family. "Panino's is so versatile, and it works for everyone," she says. "We dine-in or carry-out pretty much every weekend."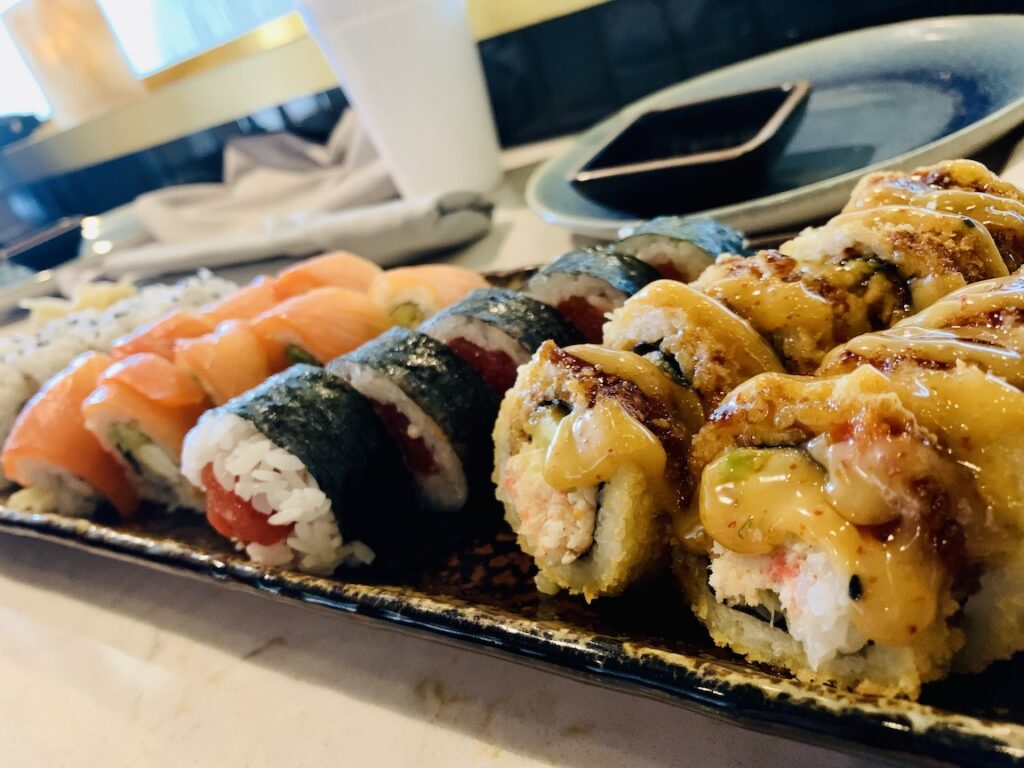 Back to the sushi front, Katrina Hassman goes with Blufish Sushi Bistro as her favorite spot. "Their food… delicious. I get the same thing every time," she tells me. "They have this thing called a lunch box, which is crazy good. It comes with a roll and their house salad with the ginger dressing. Have you ever had their ginger dressing?" She was in luck because I knew exactly what she was talking about — and it's only the best dressing ever! I then asked for her favorite item on the menu. "The Dragon: It's eel, and a little spicy, alongside their beef fried rice." And, of course, the ginger dressing house salad. "My family and I have been going here for as long as I can remember, even before it moved locations. We love it here because there's an option for everyone."
"More Than Pasta is pretty casual and comfy — it feels like you're part of a family in there. … It's so consistent — this is not a hit-or-miss place.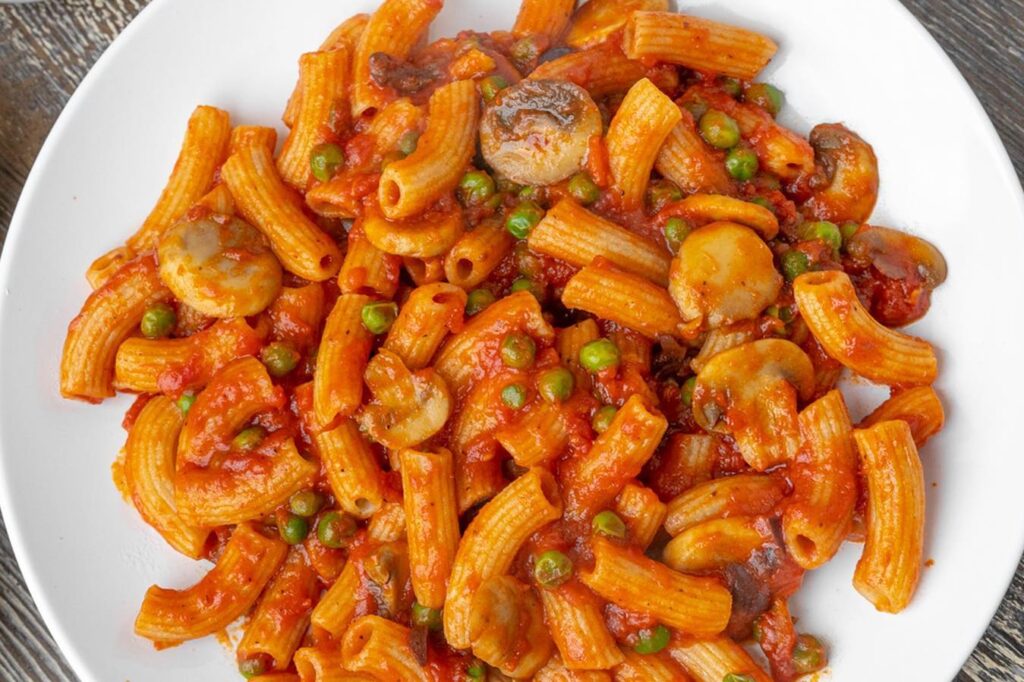 So, we've chatted about sushi, caprese salads and ginger dressings, so now it's on to everyone's favorite carb load — pasta! More Than Pasta is Mia Mastrolonardo's go-to pasta joint. "The atmosphere and the interior design is very cute," Mia says. "It's pretty casual and comfy — it feels like you're part of a family in there. I usually go with my sister because it's nice to have a cozy spot to catch up between our busy lives in high school. I've been going ever since they opened their doors. It turned into a go-to spot when I'm not sure what I'm hungry for." The rigatoni with vodka sauce is her favorite dish. "It's simple, but the spice is a perfect amount for me. It's so consistent — this is not a hit-or-miss place. I completely recommend it."
From Italian to Irish, our final recommendation is Harp and Fiddle. The atmosphere and theme inside is Matthew Dalecki's favorite aspect. He's been going here ever since his girlfriend briefly worked at Harp & Fiddle last spring, so he knows the crew well. "The fact that they immediately make you comfortable is nice, and by the end, it feels like you're friends," says Matthew, whose favorite menu item is the orecchiette pasta, consisting of Italian sausage sautéed with baby spinach and mixed mushrooms in a garlic white wine sauce, tossed with pasta and topped with shaved parmesan. "It still continues to be my go-to spot in Uptown."