Signature dishes: The lobster tacos and chicken club at Park Tavern in Rosemont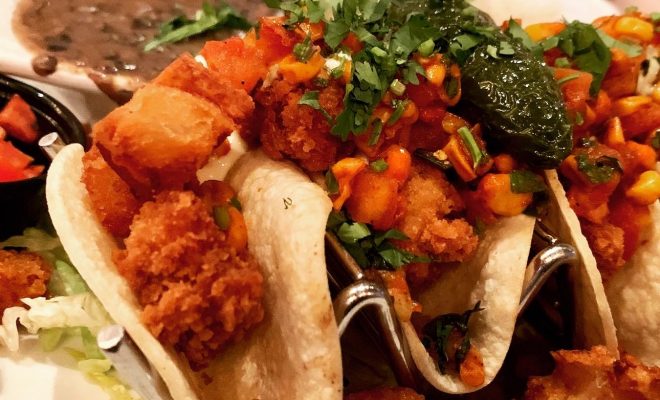 By Trent Modglin
Park Tavern
5433 Park Place in Rosemont
847-349-5151
ParkTavernRosemont.com
A popular spot in Rosemont's entertainment district — with a sister location in Chicago — Park Tavern "offers a contemporary spin on the gastropub experience." Make sure to check out their craft beer list and rooftop space when the weather is favorable.
Lobster tacos
Every restaurant seems to have fish tacos these days, and for that we are grateful. But Park Tavern takes it to another level with their decadent lobster tacos. We're talking beer-battered chunks of lobster with a dill-lemon and caper aioli and roasted corn pico, served up with black beans and rice. Truly delightful.
Chicken club
Better come hungry for this monster, as Park Tavern's generously-sized take on an American classic is thankfully cut into manageable triangle portions. Consisting of smoked chicken breast, peppered maple-glazed bacon, avocado, garlic aioli, lettuce and tomato, all served on Texas toast with crispy hand-cut fries, it's a sight to behold and a perfect blend of flavors.