The personal fitness experience at Orange Shoe: Starting the journey, making friends and reaching goals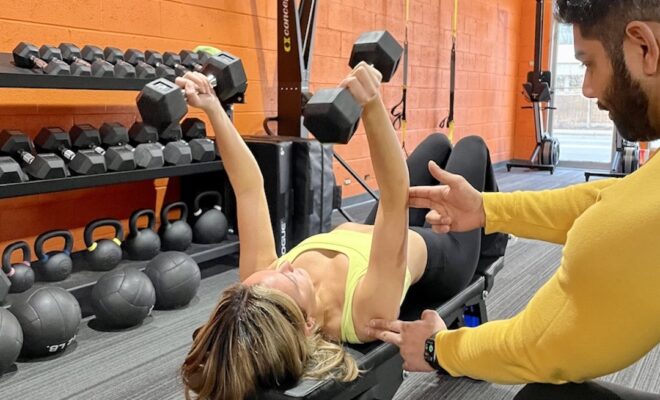 By Natalia Kuppers
The following article is part of a series on physical (and mental) fitness opportunities in Park Ridge and the surrounding areas. For more on aerial yoga at The Sanctuary, read here.
Orange Shoe Personal Fitness
833 W. Touhy Ave. in Park Ridge
OrangeShoe.com/ParkRidge
First glance: This gym in the heart of Park Ridge occupies a small storefront right on Touhy, so it's quite easy to speed past if you're not looking for it. But if you've taken the time for a peek in, you'll see a very orange, very modern, very cozy space — that's home to a variety of intense workouts.
Background: Talha Sajjad, the owner and personal trainer of this franchise location, left the world of bioeengineering at UIC to follow his passion for helping people become the best version of themselves. Talha has an extensive background in sports. Once college came along, he focused most of his time on football, rugby and studying. He started to take personal fitness seriously back in 2011, becoming a trainer a year later and diving deeper into his knowledge of the mind, body and spirit.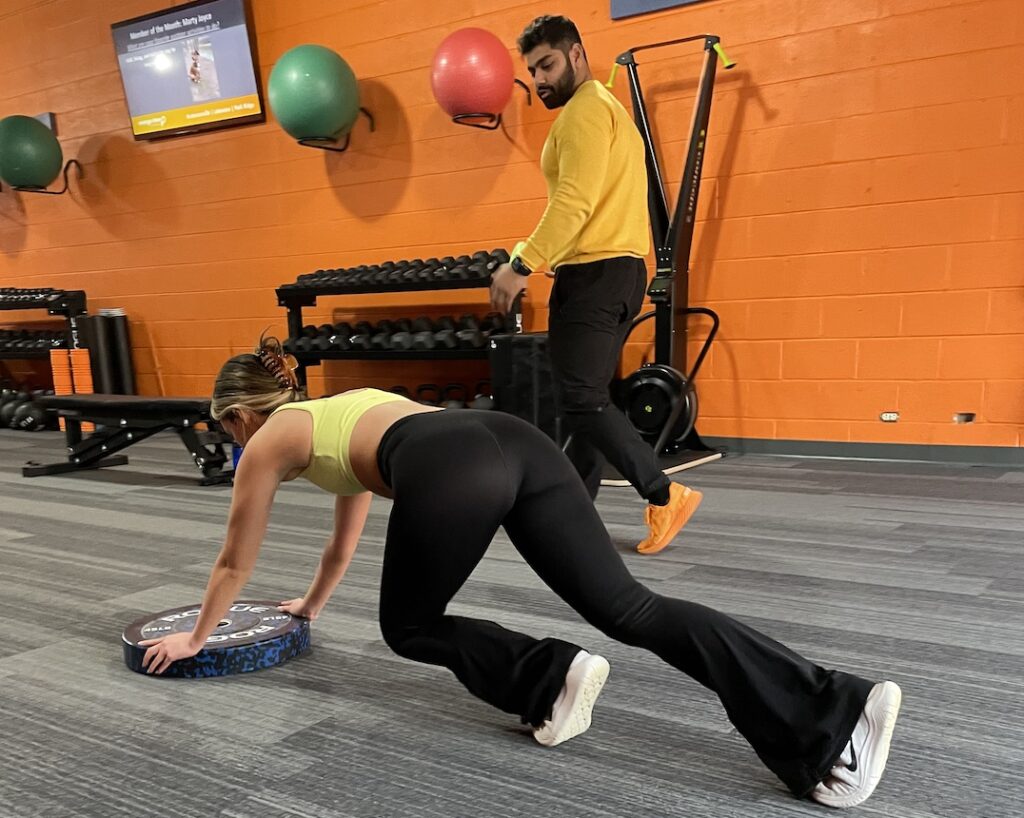 Variety of classes: I arrived a few minutes early for my introductory session to catch a family finishing up their workout together. I enjoyed seeing a gym take the time to work with families and provide memories they'll have forever.
Afterward, while I was getting ready to leave, about six women were arriving for a group class. Both of these instances pleasantly surprised me because there was a real camaraderie at work here — each group was judgment-free, but still challenged each other.
Orange Shoe also offers a course for "habits coaching" as well, where you can join small group classes or delve into individual personal training. This impressed me because I've never heard of a gym making this a priority before but, as the company likes to say, "You can be the architect of your life, but it all starts with habits." Some examples of habit coaching surround quitting smoking or improving one's nutrition.
Orange Shoe will start you with a simple, weekly action plan that sets you up with the small wins needed for long-term success. Each week you'll work with one of their certified personal trainers on a regimen that's designed to address your specific needs.
The opportunity to have an experienced, enthusiastic trainer at your side during an entire workout was challenging to say the least, but also rewarding.
My experience: The moment I walked in I was greeted immediately by Toffee, Orange Shoe's mascot. She's a small pit bull who meets clients at the door and checks on you during your reps — that was certainly my favorite part. The first thing I noticed was the modern equipment. It was definitely refreshing to see a vibrant new gym in town.
The one-on-one experience I got with Talha was impassioned. The opportunity to have an experienced, enthusiastic trainer at your side during an entire workout was challenging to say the least, but also rewarding. He sat me down and started with a conversation about what my goals were. I wasn't sure what specifically I wanted to work on, but to my surprise, I still received a very focused and complete introductory session.
I was a bit anxious not knowing exactly what I wanted to start with, but Talha made sure I experienced everything Orange Shoe has to offer. We decided on a whole-body workout, with him taking time to describe what muscles each exercise was targeting. With everything from dumbbell presses to split-leg squats and pushing weighted plates across the floor, I appreciated the constant communication because I knew right away what I was doing for my body, as well as what needed additional attention.
Final thoughts: I definitely recommend Orange Shoe if you're looking to take that next, all-important step toward improving your mind and body. Talha and Toffee will be right there alongside you the whole way.