Signature dishes: The flavor-filled Thai crab fried rice and caterpillar maki at Hands on Modern Thai & Sushi Bar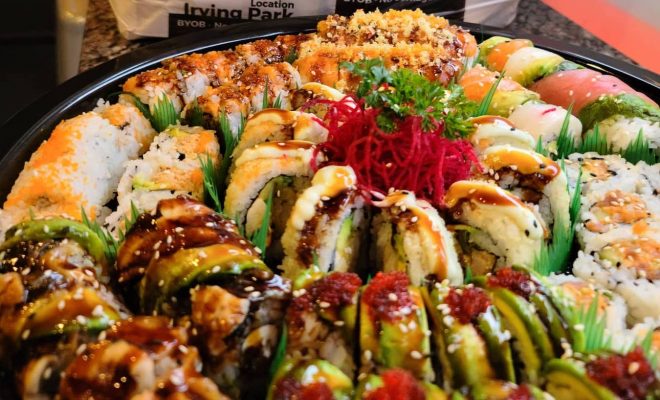 Hands On Modern Thai & Sushi Bar
7117 W. Addison (773-777-1000)
5056 W. Irving Park (773-205-8335)
HandsOn.us
Interestingly enough, we stumbled upon this bright orange restaurant in the Dunning neighborhood of Chicago (near the Addison and Harlem intersection) while looking for a completely different Asian restaurant. As mistakes go, this was a good one.
Hands On offers a contemporary style of Thai to complement a creative sushi list and other Asian favorites on what turned out to be an extensive menu full of poke bowls, noodle and rice dishes, curry concoctions, dumplings, wings, soups and more.
Bonus: Both locations are BYOB with no corkage fee. Also, you can currently enjoy a 10% off promotion when ordering from HandsOn.us
Thai crab fried rice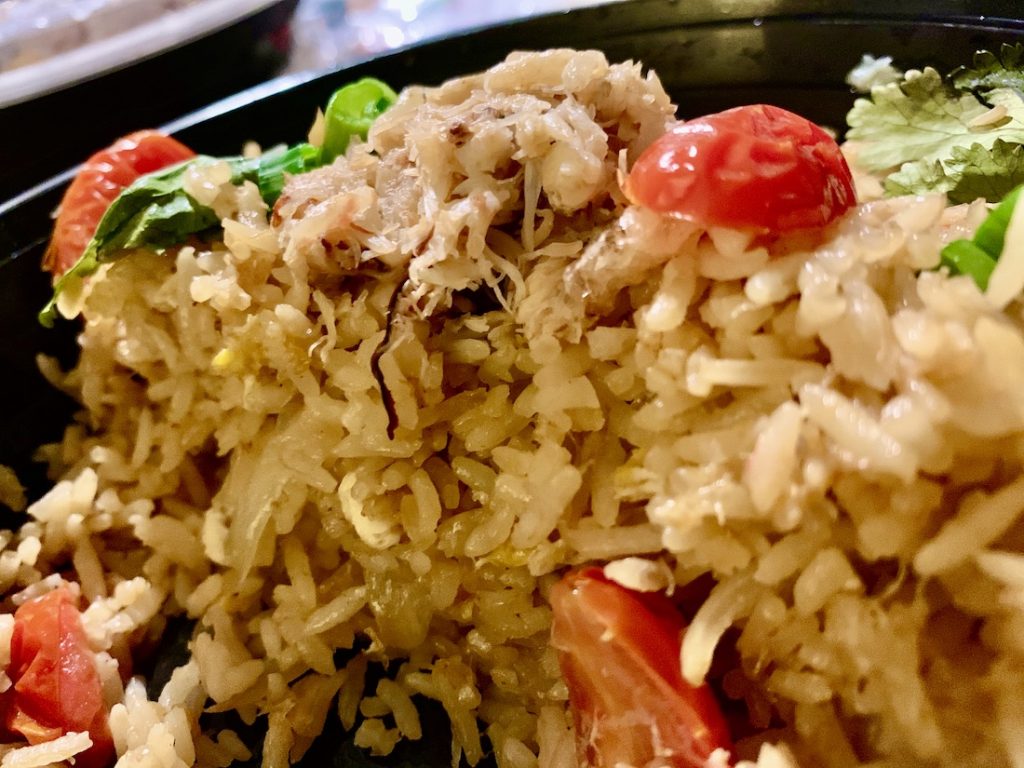 My family and I are what you might call fried rice connoisseurs. That actually may be putting it lightly. And Hands On Modern Thai's interpretation of this familiar go-to dish — which isn't at all heavy or greasy like some — easily made a short list of the very best we've ever had. The fried rice is cooked with egg, onion, tomato, cilantro and scallions and then topped with a generous pile of rich blue crab meat. Don't forget a couple squeezes of lime.
Caterpillar maki
We ordered an assortment sushi rolls, and while all of them earned high marks, our favorite was undoubtedly the caterpillar maki. Consisting of eel, white fish and tempura flakes, it's then topped with avocado, flying fish roe and a sweet soy sauce that really balanced out the flavors nicely.