Signature dishes: The eye-popping trash can nachos and loaded mac & cheese pizza at The Beacon Tap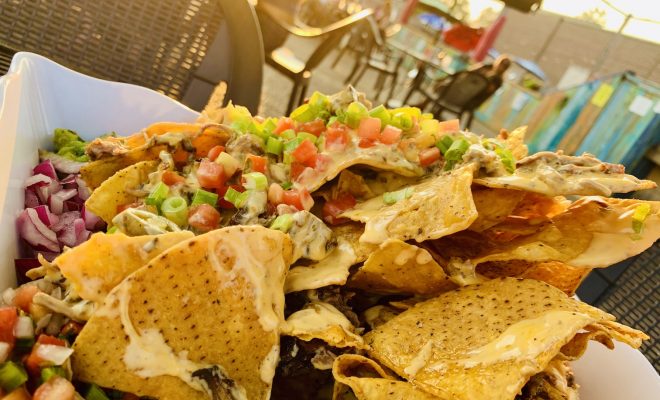 By Trent Modglin
The Beacon Tap
1374 Lee Street in Des Plaines
847-715-2772
TheBeaconTap.com

If you want to get the most out of what remains of summer, or those nice early fall days, the spacious beer garden at The Beacon Tap in Des Plaines is where you need to be. A casual sports bar with a quality menu and reputation, your palate won't be disappointed. Check out the patio specials like $2 domestic drafts on Monday, half-price pizzas on Tuesday, $3 well drinks and tacos on Wednesday and unlimited bloody Marys and mimosas from 11 a.m.-3 p.m. on the weekend.
Trash can nachos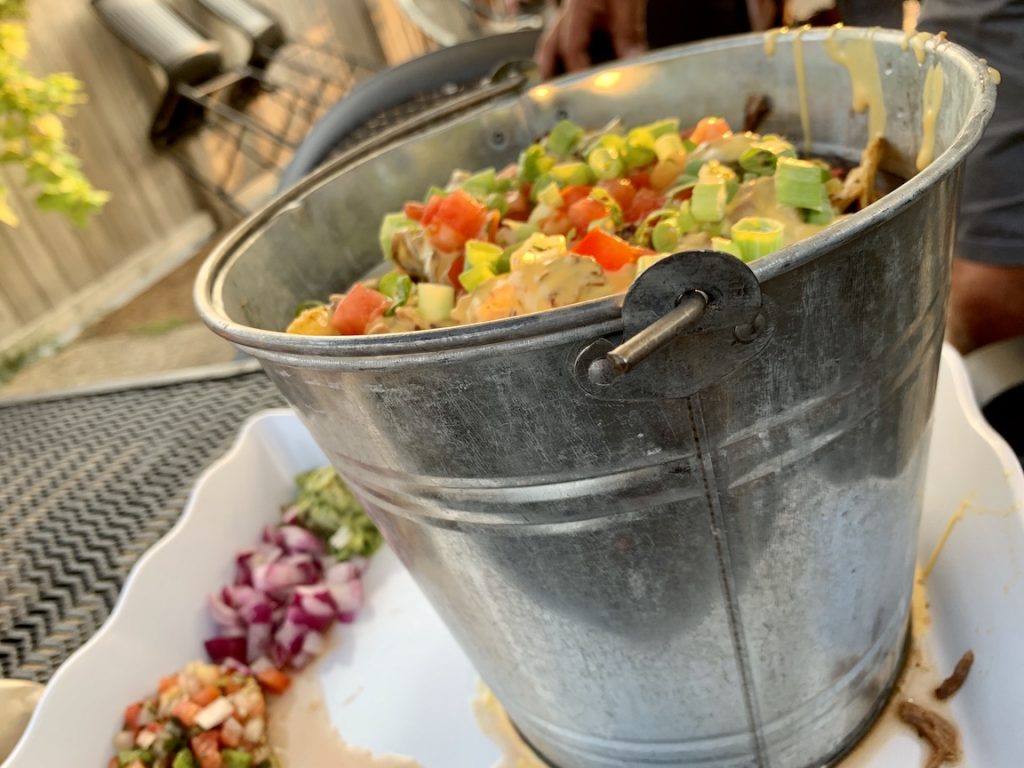 As appetizers go, this is the perfect combination of presentation, portion size and scrumptious flavors. Perfectly sharable as a group appetizer — or perhaps even as a meal for 2-3 people — this eye-catching masterpiece is sure to draw attention from nearby patrons.
The show begins when a giant bottomless silver bucket arrives at the table for all to gawk at. Like a performer playing to the crowd, the server slowly pulls the bucket up, sending a cascade of nachos, cheese, meat, jalapenos, green onions and tomatoes onto the plate below — with onions, guacamole and pico de gallo expertly situated to the side. It's just a perfectly-layered mound of goodness.
The meat options are plentiful, and everyone seems to have a favorite: pork, chicken, chorizo, chili, steak or brisket. We ordered ours with brisket and never doubted the decision for a moment, as it was tender and delicious.
Loaded mac and cheese pizza
The pizzas are a menu favorite here, and this creative option caught our eye right off the bat. A blend of cheeses and a little garlic are expertly baked into the crust, and the pizza comes loaded with bacon, blackened chicken, green onions and macaroni, complemented beautifully by a mild four-cheese sauce. Delectable blend of flavors to be sure, and the filled crust puts it over the edge.