The Park Ridge Park District is here for all your recreational needs this fall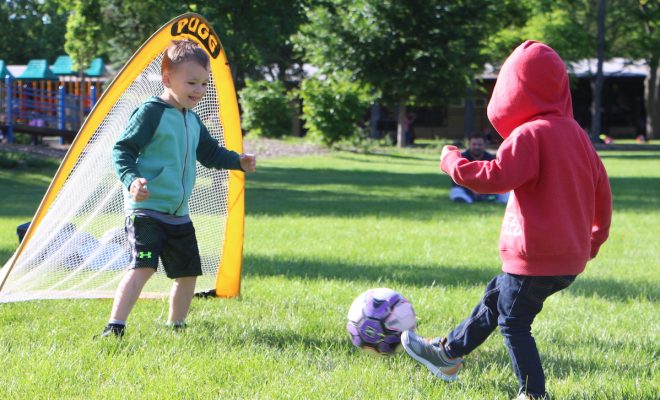 Are you hoping to get out of the house for a while this fall and have some fun? Check out what the Park Ridge Park District has to offer.
Celebrate Halloween with us at the annual Halloween Hoopla event at the Wildwood Nature Center on October 14-15.
Get in the Halloween spirit without leaving your front yard! Decorate your home for the holiday and sign up for the Halloween House Decorating Contest. Find out if your house is the scariest or cheeriest in Park Ridge!
Whatever your fitness level, the Centennial Fitness Center is open and here to help you reach your goals! In addition to the gym, indoor pool, cardio and weight areas, we are also offering indoor, outdoor and aqua group fitness classes.
Have your child develop their swim skills. Sign up for group or private lessons at our indoor pool.
Get out your clubs and practice your swing at the Oakton Driving Range. The range is open until Nov. 1.
Any level of skater will enjoy the Oakton Ice Arena during public skating hours. We are offing 15 one-hour sessions every week.
Explore the grounds at the Wildwood Nature Center with a self-guided walk through our five-acre natural oasis and enjoy our two ponds, restored native prairie and woodland walk.
Walk, bike or run through one of our beautiful parks.
Spend some time at one of our 13 playgrounds.
Have a quick game or just practice at our outdoor tennis courts, pickleball court and basketball courts.
Get together with your friends or family by hosting a private rental at one of our indoor or outdoor rental facilities.
We are also currently offering a full range of in-person and online programs for all ages. Visit www.prparks.org for details. Online registration is preferred. If you need assistance accessing your account or instructions on how to register online, please contact our customer service staff at 847-692-5127 or recreation@prparks.org.
We are looking forward to seeing you soon!