Park Ridge Insider: Marty Lennon on burgers at Beacon Tap, family meals at Sunrise Grill and Nonna Silvia's, and Lake Opeka sunsets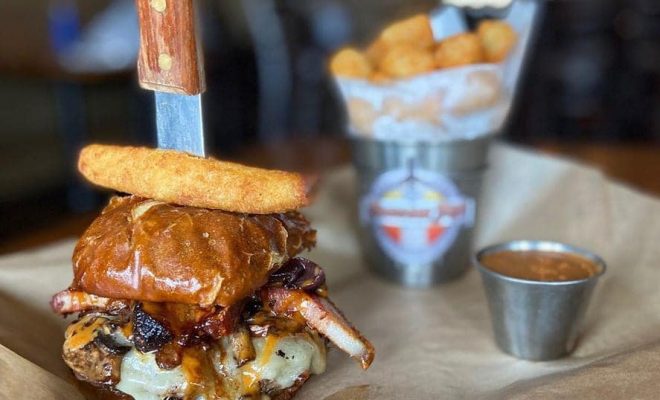 The Beacon Tap
How long you've lived here: I was born and raised on the northwest side of Chicago in the Norwood Park neighborhood with my nine brothers and sisters. We were just one of many large families in the neighborhood at that time. All my siblings still live in the greater Chicago area. I moved to Park Ridge with my wife 26 years ago, and we have lived in the same house and raised two children here. When we moved here, we were the young couple on the block. Now, we are on the other side and have enjoyed seeing our neighborhood turn over with young families.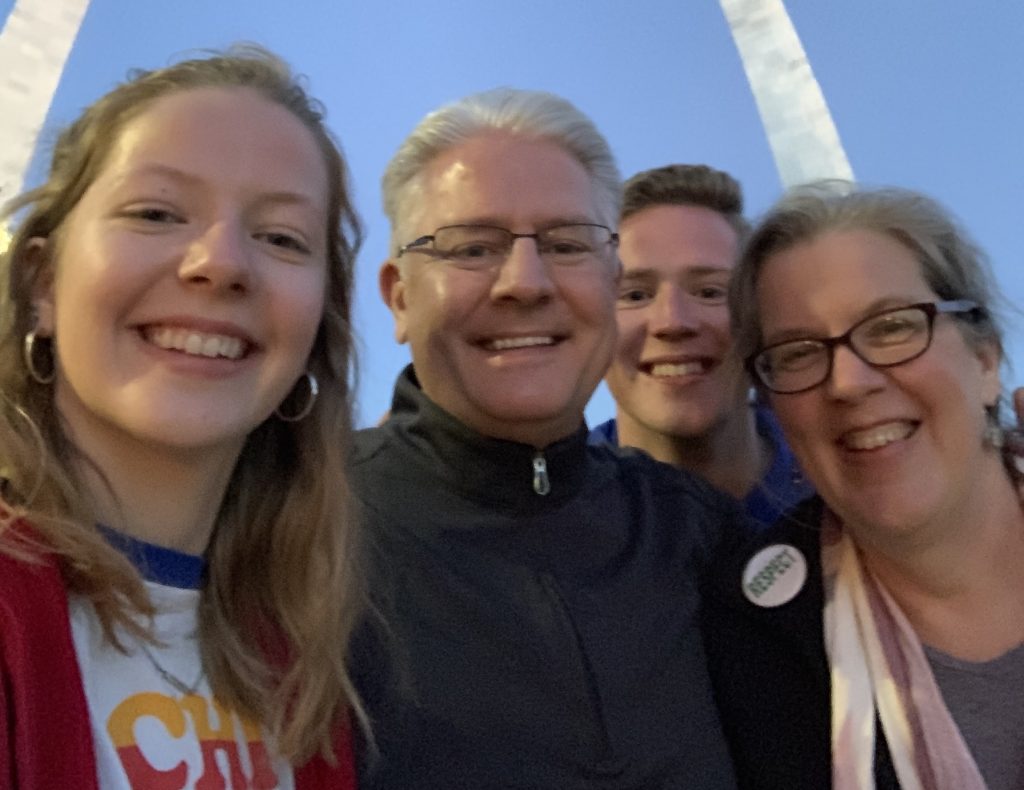 What you like best about Park Ridge: The proximity to so much. It is easy to get just about anywhere from here, whether it be to the city via the Metra or the L, the expressway to Wisconsin or Michigan, or to O'Hare to travel to a warm destination like Anna Maria Island, Florida during the long winter months.
Best meal you've had recently: The porterhouse steak accompanied by lobster bisque at Reyes Steakhouse on Touhy in Uptown Park Ridge.
Favorite restaurant in the area: Nonna Silvia's in Park Ridge is our family's go-to restaurant for special occasions. We typically start with a margherita pizza. My daughter's favorite is the tilapia vesuvio, my wife's is the pumpkin ravioli, and my son and I usually go for the steak specials. I recently had the hangar steak, and it was delicious. A shot of homemade limoncello is a nice way to finish to the meal.
Favorite "hidden gem" restaurant: Sunrise Grill on Touhy Avenue in Des Plaines. A close friend recommended this to us almost 10 years ago. The first time I pulled into the parking lot, I turned around because I could not believe it was the right place. From the outside, it looked like a breakfast diner. We drove away and called our friend, and he confirmed that it was indeed the right place. We went back and were blown away by the selection and amazing food. A plus is that it's BYOB. I have been bringing friends and family here for dinner ever since. We have catered graduation parties and enjoyed special themed nights, four-course meals for Valentine's Day, New Year's Eve, and even St. Patrick's Day! The owners and waitstaff could not be friendlier. I know them by name, and they know our favorite dessert: creme brulée!
The Beacon Tap has a wide selection of beers, and it's a great place to watch the Bears and White Sox. I usually opt for the Beacon burger with tater tots and some wings.
Best bar to grab a drink or to catch the game: The Beacon Tap on Lee Street in Des Plaines. They have a wide selection of beers including my favorite Canadian lagers. It's a great place to watch the Bears and White Sox and partake in a beer or two. I usually opt for the Beacon Burger with tater tots and some wings with my buddies.       
A great night out with friends usually includes: A drink at our house, then off to one of the many great restaurant choices in downtown Park Ridge, a movie at the Pickwick, and dessert while sitting at the bar at Shakou. These days, it's a bottle of wine and appetizers on the backyard deck, socially distanced around the fire pit with good music streaming through the bluetooth speakers (Seger, Petty, Springsteen, INXS, U2).
The best way to spend a Saturday in the winter:  Home with family, cooking together, making a fire in the fireplace, playing games, and a movie marathon — Avengers, Star Wars, Lord of the Rings, Harry Potter.
What's something you look forward every winter?
The Bears' season! I have been a huge fan all my life. As soon as the schedule comes out, I mark the family calendar to block out any other events. I enjoy watching the games with my son and look forward to attending games in person once again next season — even those freezing cold games in the winter — with hopefully some playoff games in January 2022!             
Favorite store or best shopping area: Trader Joe's and Kriser's. I have plenty of favorites at TJ's and always find some new seasonal products to try. Best time to shop is at 8:30 p.m. any weeknight. Very friendly and helpful staff too. We also enjoy Kriser's, as we are now new dog owners (we adopted a dog in June). I never knew there were so many things to shop for with a dog. The staff clearly loves pets and is very knowledgeable.
Secret Park Ridge spot: Lake Opeka in Des Plaines. The setting is serene and calming with the lake and wildlife. I always enjoy seeing families picnicking and children playing. Added bonus: If you time it right, you can catch a sunset over the water.
Underrated activity in the area: My family has been playing Kam Jam out in front of our house since quarantine began in March. It is basically bags with a frisbee and a large can. My kids bought this for me a few Father's Days ago, and we never made the time to play. We play out in front of the house and neighbors walking by are always inquisitive about the game. I would like to get a neighborhood Kam Jam tournament going when weather and circumstances permit.
What have you heard great things about but have yet to try?
Beer on the Wall. I have heard the beer selection is extensive and you can order a flight of beers. I'd also would like to check out the trivia night there with family and friends.