Get your coffee fix: Cozy spots to catch up on work or meet a friend for coffee, tea or a treat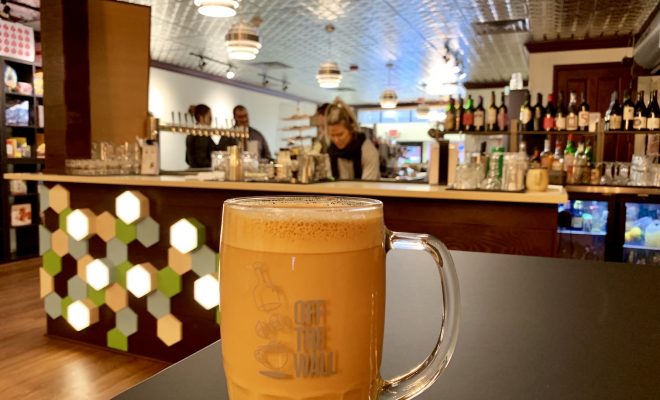 By Veronica Espinoza
Off the Wall Café
Location: 104 Main Street in Park Ridge
WeHaveGreatCoffee.com
The basics: A new venture from the owners of the popular Beer on the Wall craft beer store and taproom next door, Off the Wall delivers a sizeable space for get-togethers, meetings or doing work. It's a family friendly area with a menu ranging from coffee, lattes, wine and 15 craft beer options on tap to savory treats like bagels, sandwiches and bakery items. You'll see a lot of young adults coming and going, as well as a few Metra riders.
Our order included: A strong chai latte, an almond-coconut latte and tasty chicken pesto and truffle melts.
What we liked: If you're with a friend or two, you can play board games while enjoying your drinks. The exposed brick walls and comfy booths are a nice touch. Since Off the Wall is a sibling to Beer on the Wall, they serve their coffee and lattes in beer glasses as opposed to traditional mugs, which is unique.
——————–
Glenview Grind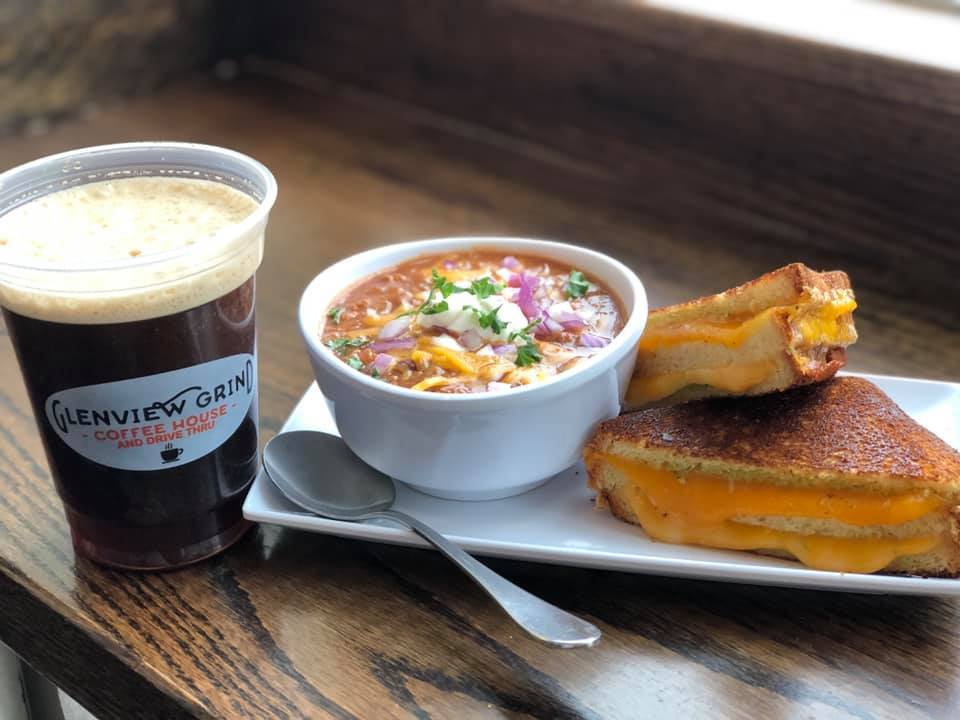 Location: 1837 Glenview Road in Glenview
GlenviewGrind.com
The basics: Glenview Grind offers a welcoming space for coffee lovers and others who are looking for a spot to talk, study or catch up on work. It's perfect for a quick bite or drink, since it can become somewhat crowded. Also, there is a drive-thru available if you're on the go.
Our order included: A unique blended coffee drink that comes out like a slushy … and will be even more perfect come summer. And a glazed chocolate chip scone that hit the spot.
What we liked: Their menu offers specialty drinks, such as the Thrilla Vanilla latte, Nutella latte and matcha green tea latte just to name a few. Catch up with friends over a cup of coffee while hearing a playlist of indie songs in the background. 
——————–
Avalanche Bubble Tea
Location: 6317 Dempster Street in Morton Grove
The basics: This warm, dimly lit space gives off a mellow vibe. It's a place where a lot of high school students like to hang out and drink bubble teas or lattes. We found most people either ordered their drinks to go or stayed for hours talking with friends.
Our order included: A strawberry-watermelon bubble tea and Thai coconut latte which, if you enjoy sweet drinks, is highly recommended.
What we liked: They are known for their wide variety of bubble tea flavors, but their lattes are just as good. It's not uncommon to hear pop music or the radio playing in the background, and it's open late — until 11 p.m. during the week and 1 a.m. on Fridays and Saturdays.
——————–
Brew Lounge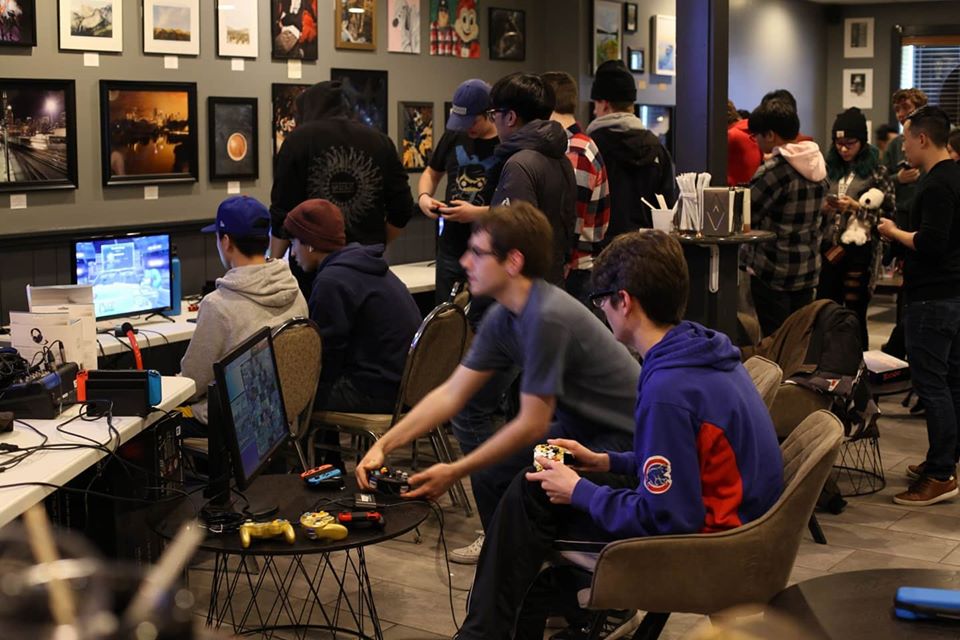 Location: 1062 Lee Street in Des Plaines
Brew-Lounge.com
The basics: A great spot for conversation or homework over a cup of coffee or bubble tea with a sweet treat, all while enjoying the funky art on the walls. A lot of teens go here because of the casual, playful environment.
Our order included: A milk bubble tea and decadent hazelnut hot chocolate.
What we liked: A playful atmosphere that has a ping-pong table and an area to play video games and challenge your friends to a board game. It's spacious, too, with a little alternative rock music playing in the background. They have a popular karaoke night on Fridays and plenty of other interesting events that make it easy to meet people.
——————–
L'ours Cafe
Location: 1749 Milwaukee Avenue in Glenview
The basics: A minimalistic, urban cafe that's fairly quiet and perfect for studying, working or chatting with a friend. Their menu is a list of endless flavors available for coffee and bubble tea, as well as some scrumptious dessert items.
Our order included: Their desserts are irresistible, so we picked a few favorites, most notably the rich s'mores toast and banana nut honey toast.
What we liked: It's a spacious spot for hosting groups of people. There are two sitting areas — large tables at which to work and other small tables perfect for couples or catching up with a friend. 
——————–
LeFlour Cafe & Bakery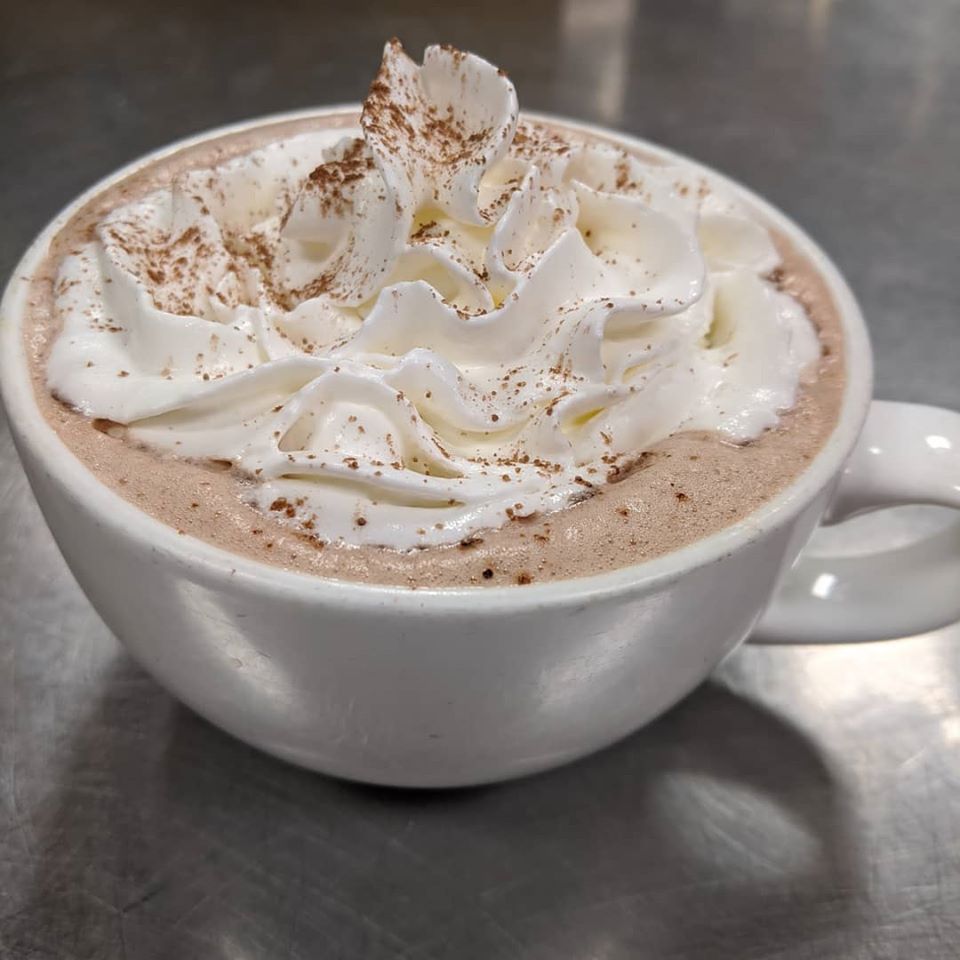 Location: 6701 N. Olmsted Avenue in Chicago
TheCafeAtLeFlour.com
The basics: The delicious treats are worth the trip, and there is a definite level of coziness here. They have specialty drinks available, as well as espressos, teas and smoothies.
Our order included: A caramelatta, which is a silky smooth espresso, and a blended cookies-and-cream frap.
What we liked: If you want to work, the high-top tables overlooking the street are perfect. It's nice and snug inside, but we can't wait to return to sit on their outdoor patio once the warm weather hits.