Local recommendations include Une Année Brewery, Reyes Steakhouse, PowHERhouse Fitness, House of Cakes and the new Poke Burrito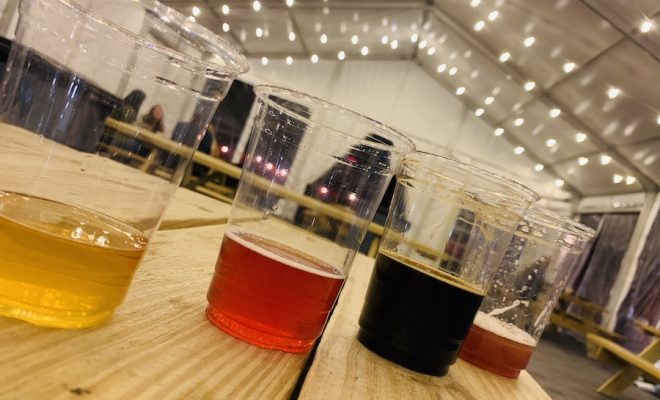 We asked active locals to share some of their favorite things in the area
Une Année/Hubbard's Cave brewery
Une Année, home to two breweries, is in an interesting, easy-to-miss location in Niles. It has urban, industrial architecture and a spacious, covered beer garden that's perfect for these socially-distanced times.
Une Année — owned by brothers Jerry and Dave Nelson — launched in 2013 and specializes in Belgian-inspired ales, sours and barrel-aged stouts with a variety of unique fruit and other flavorings. The majority of beers rotate seasonally, but a small number remain available throughout the year.
Hubbard's Cave, the company's sister brewery, was developed in 2015 to focus more on IPAs and imperial stouts.
Their BBQ kitchen offers a variety of smoked and barbecue meats, including chicken wings that are actually whole wings. The veggie chili is a great option for vegetarians, and the macaroni and cheese is perfect for even the pickiest of kids.
The owner invited us on a brewery tour, which gave us the opportunity to see all the brewing stages, including the final canning step.
We definitely look forward to going back to Une Année to enjoy their craft beer, unique barbecued meats and heated beer garden.
6343 Gross Point Road in Niles. UneAnnee.com
— Christina Niklas and Geoff Hutchins
Thalaiva's Indian Kitchen
Thalaiva's is one of our go-to restaurants in Park Ridge. We love their chicken tikka masala, their curries, their butter garlic naan, and our favorite item is their aloo gobi. It's battered cauliflower toasted with onions, salt, pepper and sauces that has the perfect amount of heat. This dish was mistakenly brought to our table on our first visit, and we've added it to each order since. Best mistake ever!
116 Main Street in Park Ridge. ThalaivasIndianKitchen.com
— Jenny Soukup
Some friends and I have been having backyard meet-ups during Covid … and without fail, most of us show up with the same thing — poke bowls from the new Poke Burrito on Northwest Highway.
Poke Burrito/Xun Bistro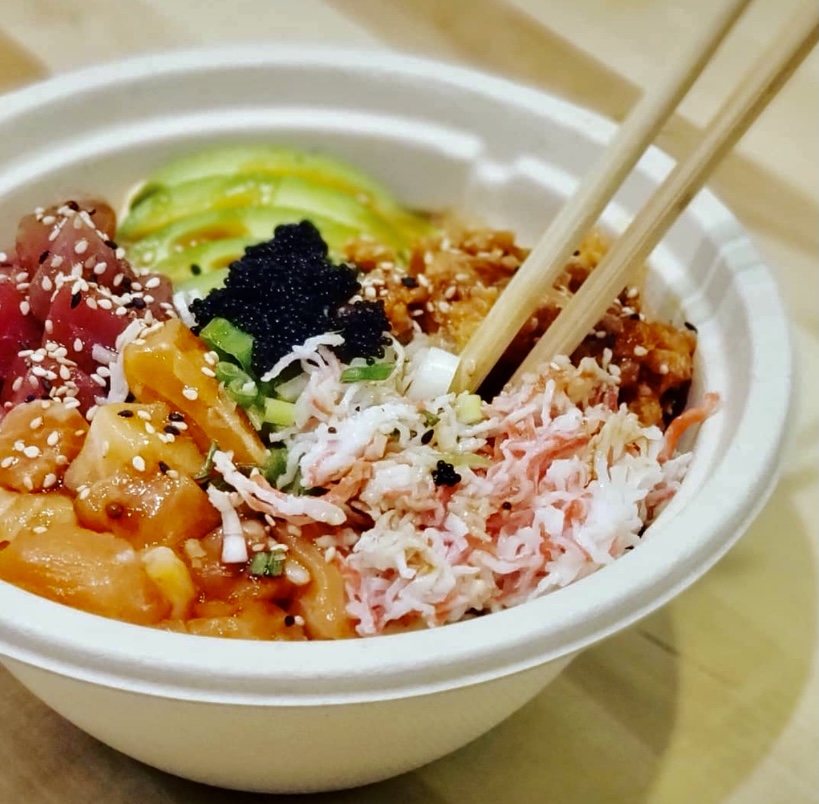 Some friends and I have been having backyard meet-ups during Covid, where we each pick up our own dinner on the way. Without fail, most of us show up with the same thing — poke bowls from the new Poke Burrito on Northwest Highway. My favorite is the Jimmy's Creation Bowl. The ingredients are perfect: salmon and tuna, pineapple, avocado, edamame, seaweed salad, crunch onion, ginger, mandarin oranges and Jimmy's special slightly spicy sauce. It's great with rice or greens or — my favorite tip from a friend — ask for half of each!
12 S. Northwest Highway in Park Ridge. 847-737-9988. PokeBurritoChicago.com
— Jenny Soukup
Blue Ridge Korean BBQ
Shout out to Blue Ridge Korean BBQ! We ordered take out from here, and it was incredibly delicious. The flavors were so good, and it wasn't overly spicy. We ordered the veggie dumplings, spicy tuna roll, pork bulgogi and beef galbi. The beef dish came with two Korean pancakes that were so tasty, and the pork was so tender and yummy!
If you haven't tried this small business, please do, because we want them to survive this crazy year!
49 Summit Ave. in Park Ridge. 847-696-7752. BlueRidgeBBQ49.com
—Helga Grosskopf
Reyes Steakhouse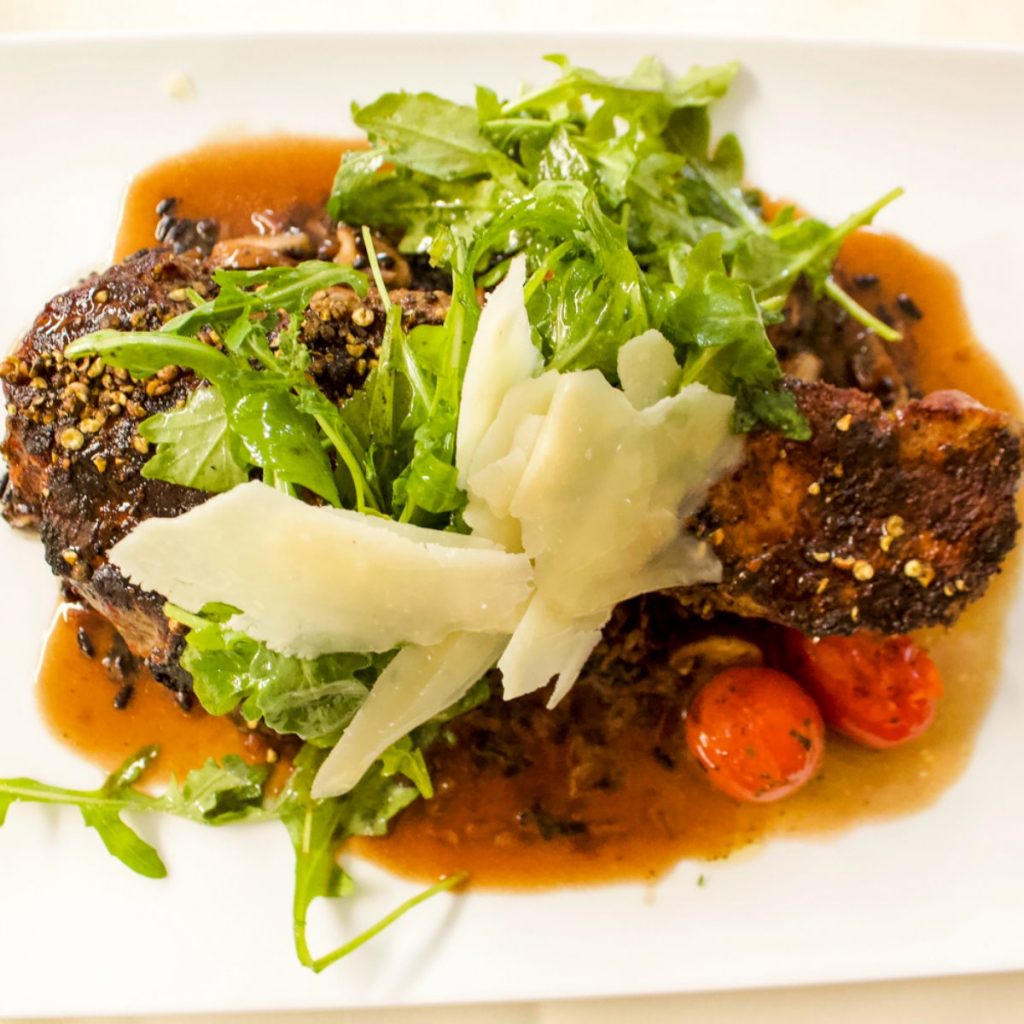 Shout out to Reyes Steakhouse. If you order over $100, they give you a free bottle of wine. And I mentioned it was my birthday and ended up with two cannolis and a lovely happy birthday message! Food translated really well to take out, and we had enough food for two dinners. Very impressed.
420 W. Touhy in Park Ridge. 847-653-6901. ReyesSteakhouse.com
— Tami Palmer
Pazzi di Pizza's "date night" deal for two

Ordered Pazzi di Pizza recently — their "date night deal" for two. There was so much food, and it came with a bottle of wine. It was delicious. Highly recommend checking them out or continuing to support.
1 S. Prospect Ave. in Park Ridge. 847-696-7744. PazziDiPizza.com
— Madeline Heller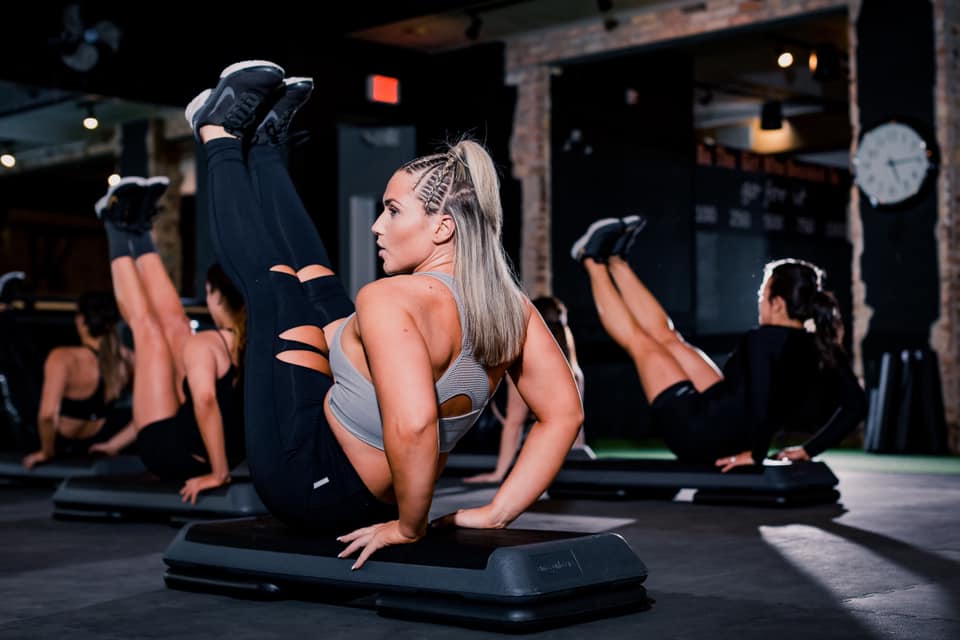 PowHERhouse Fitness
Also, ladies, go check out PowHERhouse workouts — local owners, clean studio and a variety of classes. Can't recommend this business enough as well!
33 ½ S. Prospect Ave. in Park Ridge. 847-653-6976. PowHerhouseFitness.com
— Madeline Heller
Local bakeries
Cumberland Bakery's (36 E. Northwest Highway in Des Plaines) chocolate cake donuts are fantastic! … If you're in Melrose Park, try Dunk Donuts (1912 Lake Street). They are very special. Their cake donuts melt in your mouth.
— John Bulgarelli
Allegretti's Bakery in Norridge (7717 W. Lawrence Ave.) is amazing! They always have donuts in the back or, if you don't see what you want, ask. You can order the donuts the day before and miss the line. The staff is always upbeat and ready to help.
— Amy Aldridge Kellogg
House of Cakes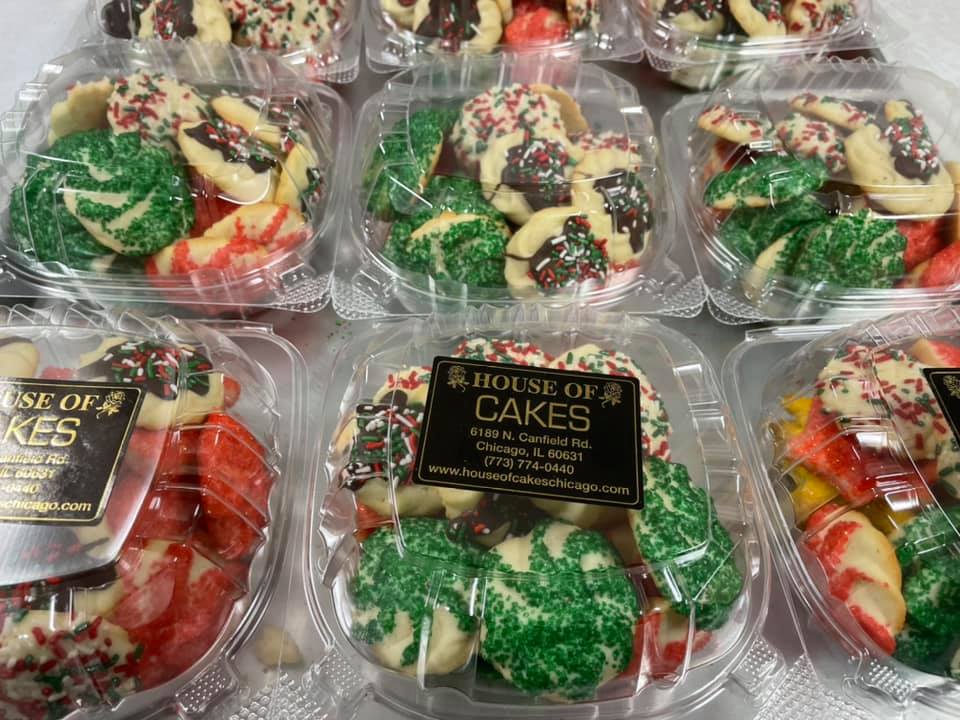 Our twins were born premature, so every year on their birthday, our celebrations have been a bit "extra." The Covid pandemic was carrying on this past September, so we debated what, if anything, we could do to celebrate our soon-to-be seven-year-olds.
On a rainy day in September, we called up House of Cakes, a cash-only bakery on the edge of Chicago and requested their delicious brownies. For many friends' showers, baptisms and birthdays, we have enjoyed their chocolatey confections. We were able to get bakery boxes and individually package them for our drive-by parade. They were the perfect treat!
When it is not a celebration, we still enjoy their delicious pizza bread, coffee cakes or the famous cheese sticks.
6189 N. Canfield in Chicago. 773-774-0440. HouseOfCakesChicago.com
— Jamie Lee
NSG yardwork
NSG is a group of Chicagoland high schoolers who started their own yard-cleaning and landscaping business this past fall, handling everything from raking leaves and mowing lawns to hauling trash and shoveling snow. Contact GCP at 773-230-2601 or via Instagram at @nsgyardwork