Making a difference: Meet Ella Powers, a creative eight-year-old raising thousands of dollars for a local food pantry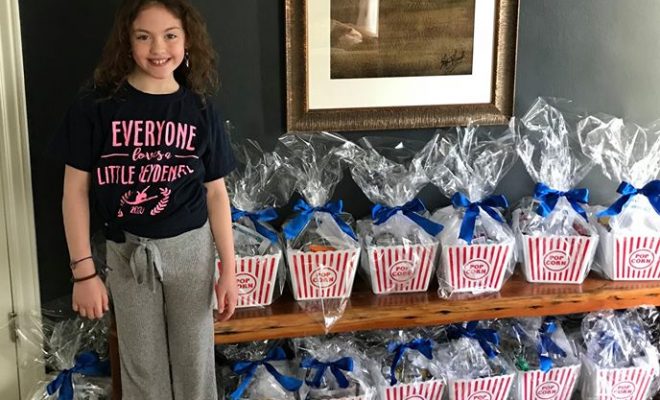 By Trent Modglin
Pretty sure we all could use some good news right about now. With all the uncertainty and stress we've experienced the past two months, I thought it would be a good time to share some local feel-good stories. Call it a morale boost, if you will.
If you know of someone, or a particular business, that is going out of their way to help others during the pandemic — or just an uplifting local story — please shoot an email to Info@TheRealParkRidge.com and fill me in. Big or small, doesn't matter.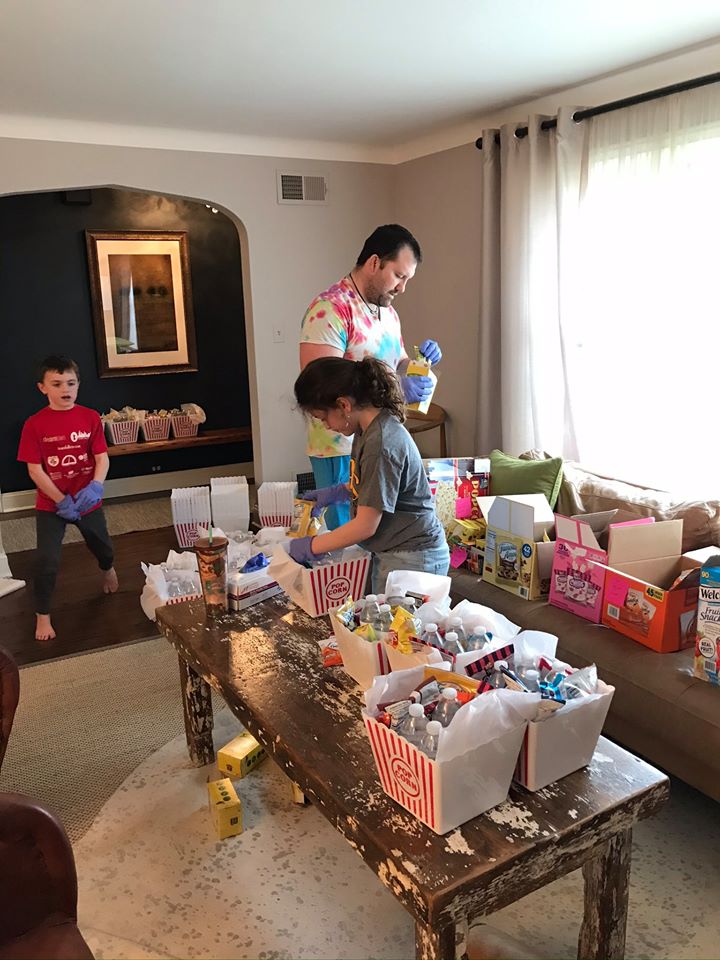 Here is the first installment in a series of blogs that rallies around all the positive, inspirational things that are happening and the good people everywhere.
Eight-year-old Ella Powers creatively assisting local food pantry
Ella Powers may only be eight years old, but she's proving that kids can be just as inspired as adults when it comes to helping others in these uneasy times.
This compassionate second-grader at Carpenter Elementary has been busy assembling and selling family movie-night care packages to keep you safe (and sane) at home. They include an Amazon gift card for movie rental, popcorn and other snacks. All net proceeds (which amounts to $12 per box) are donated to the Maine Township Food Pantry.
She got at the idea while watching an episode of Marvel's Hero Project that showcased kids her own age making a difference in their community. After a little brainstorming with Mom, and upon hearing that the local food pantry was in need of support, they arrived at the movie-night kit plan, which has spread to teammates on her basketball team.
"I am in awe and inspired by her sense of possibility and optimistic outlook on the world around her."
As of May 7, she had raised more than $2,300 for those who need it most during the pandemic. Quite a feat in itself, but there was also an opportunity to learn how to run a business — budgeting out what items to include in the kit, using spreadsheets to keep track of orders, and even a bit of customer service when it comes to answering emails.
Did I mention she was eight?
"Working on this project with her has done more for me than I could ever imagine," her mom, Candice, admits. "I am in awe and inspired by her sense of possibility and optimistic outlook on the world around her."
Ella's family is offering local deliveries of the movie-night packages, as well as porch pick-ups. If you are interested in ordering, email ellacares8@gmail.com, and payments can be made via Venmo to @EllaCares8 or via Zelle to ellacares8@gmail.com
"I am so proud and inspired by this kid," says Candice. "She constantly reminds me if you put aside your doubts and worries, you can do great things."
Couldn't agree more. You're never too small to make a big difference. Way to go, Ella!
————————–
Stay safe, everyone. Keep looking out for one another, and shoot us a line with any stories you may have of good people doing good things. #therealparkridge