Park Ridge Insider Kelly Kendall on dining at Seasons 52 and Easy Street Pizza, unique accessories at Sooo Cute Boutique, and drinks at City Winery on the Chicago Riverwalk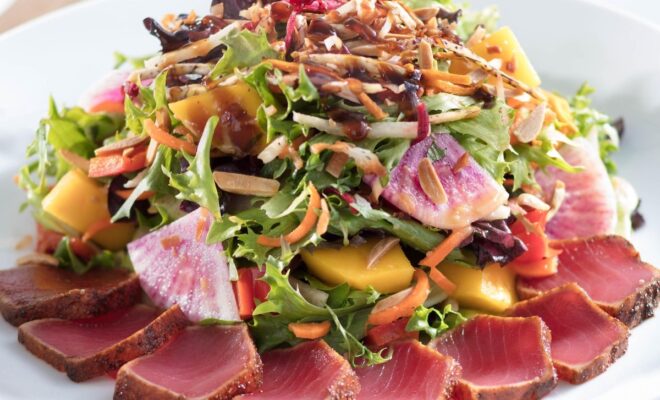 Seasons 52
What you do for a living: I am a kindergarten teacher in a nearby suburb. I have been an educator for 16 years and have taught kindergarten and first grade. I have a bachelor's degree in business administration and a master's degree in teaching.
How long you've lived here: We have lived in Park Ridge for almost 10 years. Both my husband and I grew up in the area and have always loved Park Ridge!
What you like best about Park Ridge: We love the sense of community that Park Ridge offers for our daughters and our family. Through school, sports and community activities, we have made wonderful friends. Park Ridge has a great small-town feel while offering so much for our family to enjoy.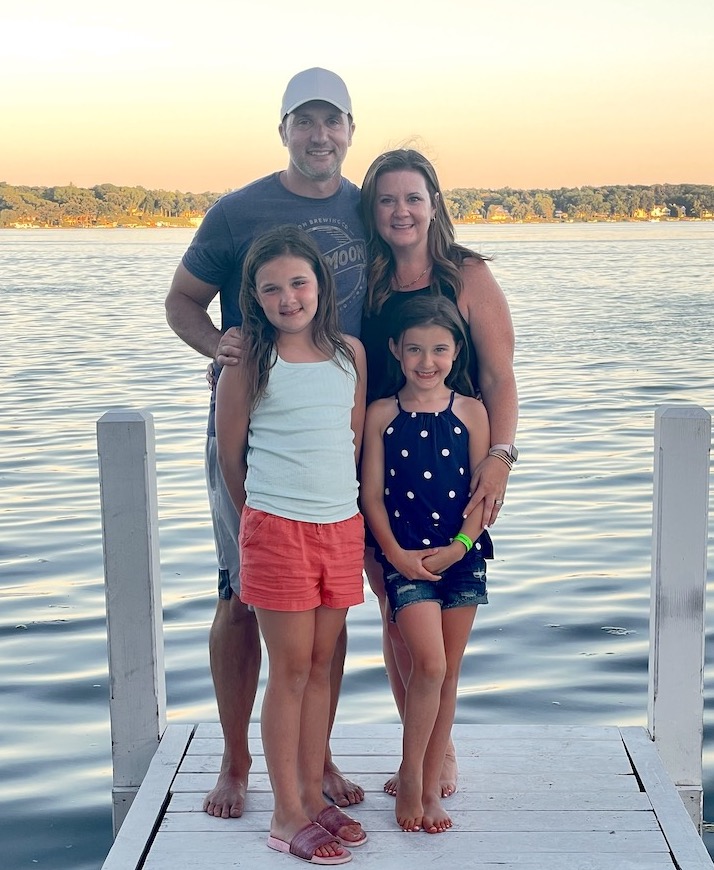 Best meal you've had recently: We recently went to Seasons 52 in Schaumburg for the first time. The atmosphere was beautiful, and we had some delicious and unique dishes. My parents have been raving about Seasons 52 to us for years, and we finally made it there.
Favorite restaurant in the area: We love Harp and Fiddle. The food, drinks and atmosphere feel so comfortable, and we are always likely to run into friends there. There is nothing better than eating outside on Main Street on a summer or fall day!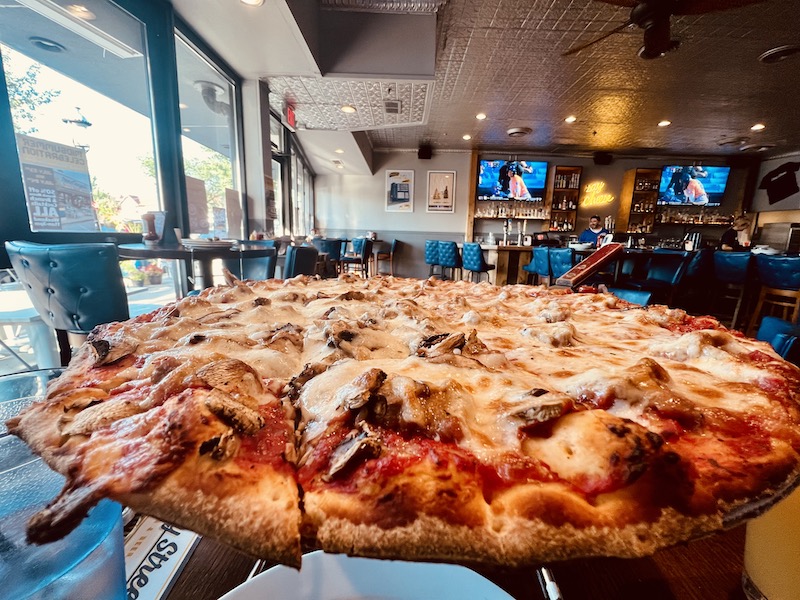 Favorite "hidden gem" restaurant: While it may not be "hidden" anymore, we really enjoy going to Easy Street Pizza. It has great food and a great atmosphere. It's also close to our house, so the convenience makes it a destination for a quick meal. Our other family favorite is Triple Scoop'd for an ice cream treat. You can catch us there with family, friends or one of our girl's teams almost weekly.
The instructors and other members at PowHerhouse Fitness are so encouraging, motivating and super friendly. They also have fun events throughout the year.
Best bar to grab a drink or to catch the game: I catch most of my games on the softball fields at Northwest Park or Kalina Field. But for drinks, we love Beer on the Wall. There are always great new beers to try, and my husband rarely leaves without a few new beers to stock up at home.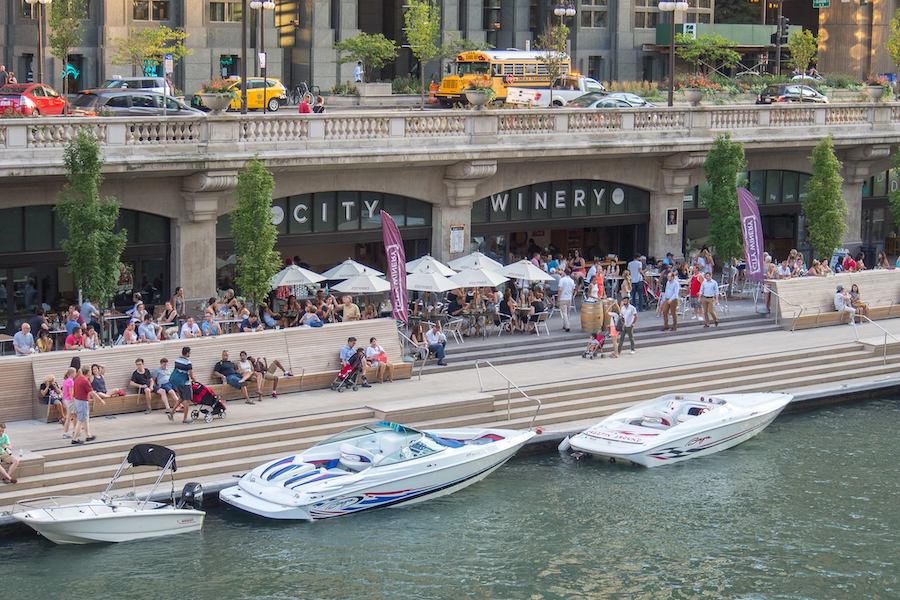 A great night out with friends usually includes… evening boating on Lake Michigan and the Chicago River. A stop for a drink at City Winery on the Riverwalk is always a great time too. Any chance we get to be on a boat is a good day/night for us. We love the water! We also love just hanging out in friends' yards so the kids can play and the adults can socialize.
The best way to spend a Saturday in the fall: Fall is the busiest time for sports in our house. Both my daughters play Park Ridge house softball, and my older daughter just made the 10-and-under Pistols team. My husband also coaches all three teams. In addition, both my girls participate in Park Ridge spirit cheer. However, when sports are done on Saturdays, we love fall activities like apple picking, Oktoberfests, bike riding and evening walks.
Sooo Cute Boutique, next to the Pickwick, has a great variety of accessories, and I always find something new each time I stop in.
What's something you look forward to every fall?
The Park Ridge Oktoberfest in Uptown. It's a great time to meet up with friends. The girls love to play in the hay bale area and participate in the stein-holding competition.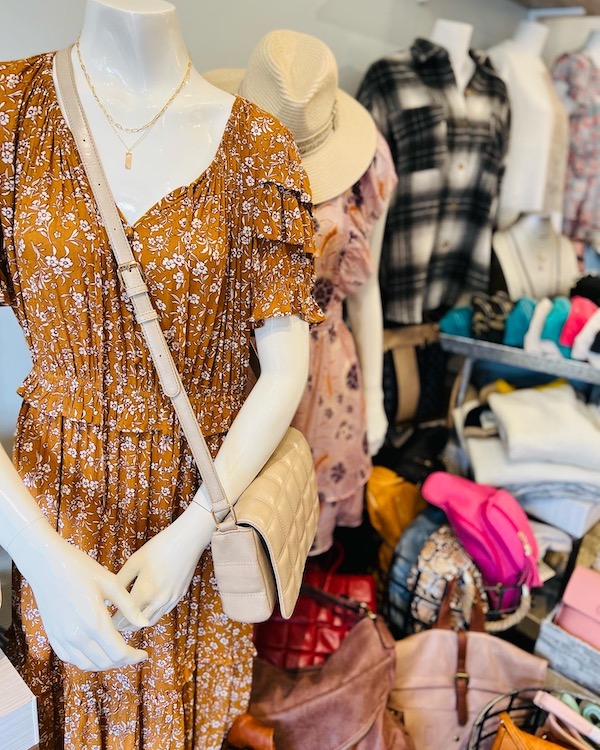 Favorite local store or best shopping area: I love all the boutiques in Uptown! When I am looking for something different or unique, I like to stop in Sooo Cute Boutique next to the Pickwick. They have a great variety of accessories, and I always find something new each time I stop in.
Secret spot: I don't know how secret it is, but I definitely think PowHerhouse fitness studio in Uptown is a hidden gem! I've been going there for about a year and have never done the same workout twice. The instructors and other members are so encouraging, motivating and super friendly. They also have fun events throughout the year like Beer Olympics, Field Day and special event outings with our kids.
Underrated activity in the area: Hopping on the Metra in Uptown and taking the train downtown. There's so much to do in the city, and having a Metra station so close to us in Park Ridge is awesome.
Weekend getaway spot: Ha! With our daughters' busy softball, cheer, dance and basketball schedules, weekend getaways are mostly limited to our backyard! We do, however, take a week every summer at a lake house to relax and unwind. We also try to sneak in some vacations here and there as well. Our favorite recent spots were Puerto Rico with family and Mexico with friends.
What have you heard great things about but have yet to try?
We have heard that Pete's Dueling Piano Bar in Rosemont is a good time. The tiki bar outside looks very festive and fun too. They are definitely on our short list of something new to try.