First Look review: The Marriott Theatre's version of West Side Story will remind audiences why the show is an all-time classic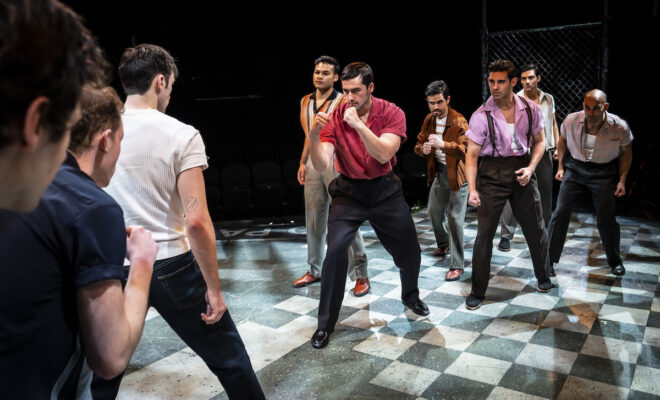 By Michael Dritto
Playing at: The Marriott Theatre (10 Marriott Drive in Lincolnshire) for a limited engagement through March 27. See the calendar and purchase tickets at MarriottTheatre.com
Basic storyline: It's West Side Story. If this is your first introduction to the show, it is the modern retelling of Shakespeare's Romeo and Juliet set against the backdrop of the Upper West Side of Manhattan during the 1950s. A musical tale of two star-crossed lovers caught in a turf war between two rival gangs — the Jets and the Sharks.
The cast delivered beautiful, powerful singing performances, even during and after some Olympic-level feats of athleticism.
What stood out: Quite a bit. It's difficult for me to decide which aspect of the production was its most defining characteristic: the singing, the dancing or the set design.
I guess I will start with the set design, as it is the first thing you see when you walk in. The first thing I noticed, which surprised and excited me, was that it takes place in the round. Suspended above the street-painted stage floats the urban ornaments of streetlights, fire escapes, and apartment windows. Segments of the hanging décor drop down between scenes and become integrated as practical elements for the cast to jump on, through, or over. It really helps add a visual aspect to the space that is usually so difficult to encapsulate on stage.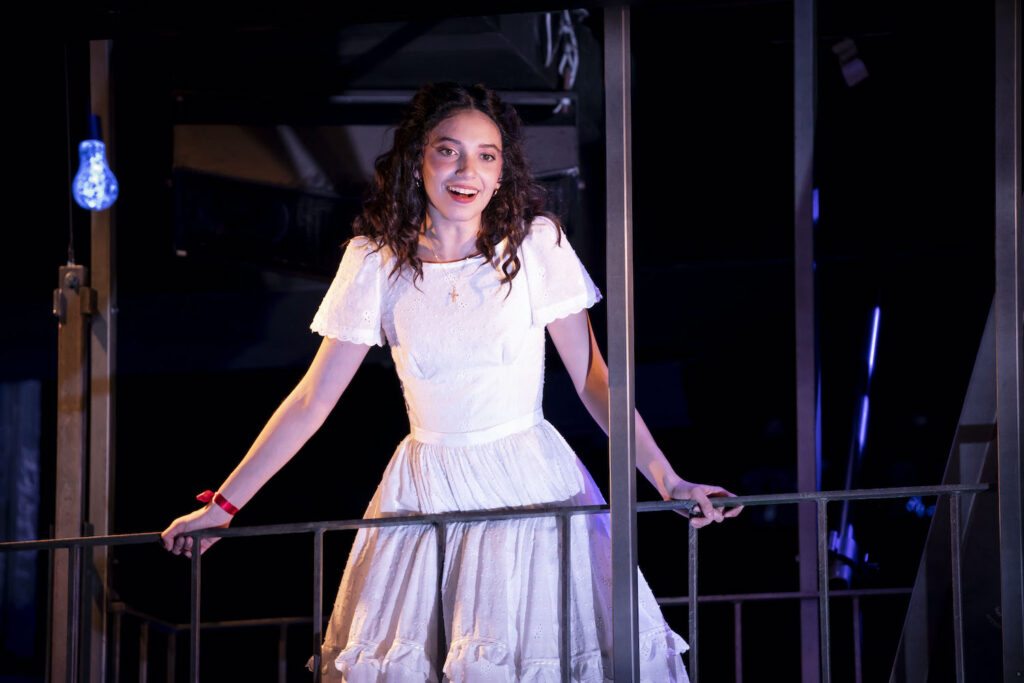 The next aspect of the show that blew me away was the dancing and choreography. While I joked earlier that everyone already knows West Side Story, it dawned on me that I had never actually seen a stage production of it; only the 1961 film version.
All I can say is that Alex Sanchez's choreography was an excellent indicator as to why the show is known for its dance numbers. In fact, had they decided to do a strictly dance version without the singing or the acting, I would have been completely fine with that.
But not to be outdone, the cast delivered beautiful, powerful singing performances, even during and after some Olympic-level feats of athleticism. I have trouble speaking after going up a flight of stairs, but Lauren Maria Medina as Maria, Jake David Smith as Tony, and Vanessa Aurora Sierra as Anita had no problem belting out some of the show's classics while kicking their legs over their shoulders.
Final thoughts: West Side Story is a treasured musical that has engrained itself in American theater history, and the Marriott Theatre's production will continue to solidify that legacy. It's fun, aesthetically pleasing, and true to its source material. I highly recommend it for anyone who wishes to experience the acclaimed story for the first time, or for those who value it as a paradigm for award-winning theater.