Cold-weather favorites
: These tasty local dishes will cure your cravings on even the chilliest of winter days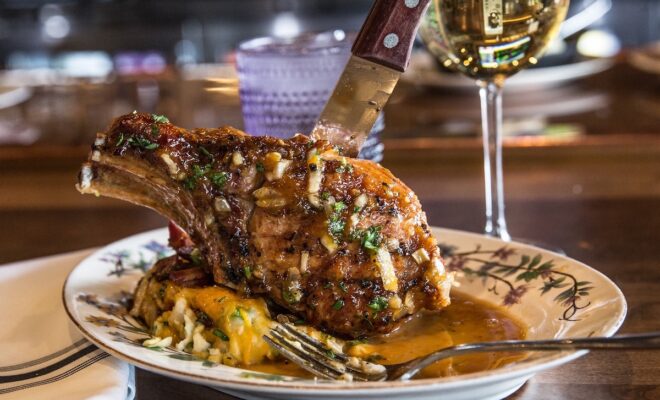 Pennyville Station's pork chop
By Trent Modglin
Duroc pork chop at Pennyville Station

112 Main Street in Park Ridge
847-720-4841
PennyvilleStation.com

This farm-to-table New American restaurant located in Uptown Park Ridge has garnered plenty of praise since opening its doors in 2019, and rightfully so. The patio, creative menu, cocktails and atmosphere are all top notch. And with recent renovations complete, Pennyville has doubled in size and now offers more of an open layout.
Pennyville's BBQ-glazed short ribs are a personal favorite during the winter months, but we're focusing in on their thick Duroc pork chop — basically the pork equivalent of a bone-in ribeye — which is expertly seasoned, grilled to perfection and served with grilled peaches, mashed potatoes and a side of bleu cheese. Duroc pork is raised without added hormones or antibiotics and is known to have superior tenderness and natural juiciness. Perfection on a plate as far as we're concerned.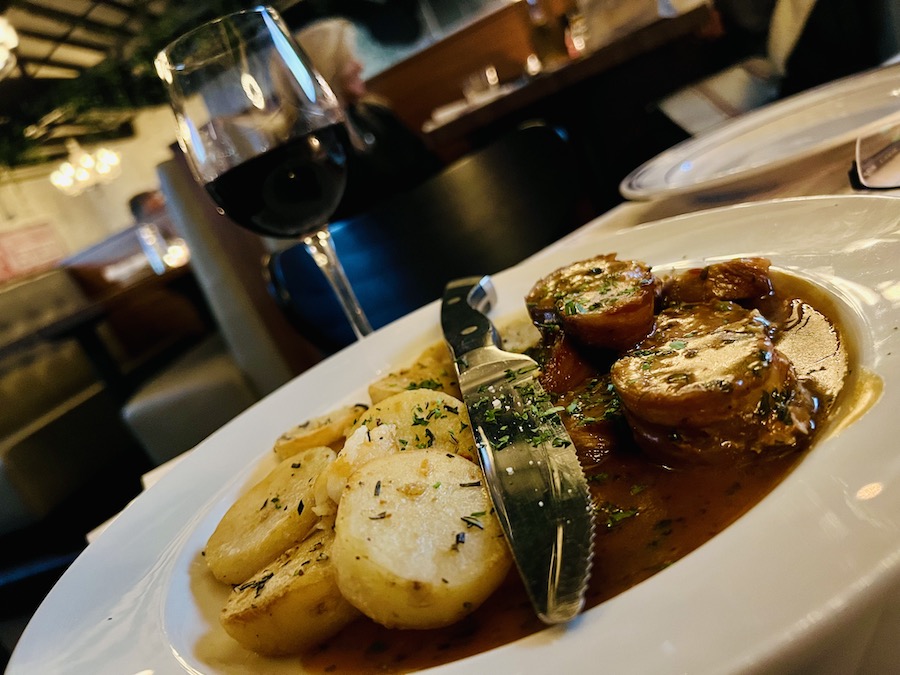 Mailie pancetta at Zia's Social
6158 N. Northwest Highway in Norwood Park
773-775-0808
ZiasSocial.com
We think it's safe to say this highly anticipated Norwood Park hotspot has lived up to the hype in its first year. Award-winning chef Joe Calabrese knocked it out of the park with this visually striking restaurant, delicious menu of homemade Italian favorites, comfortably stylish atmosphere and great service.
The avocado salad and hearty eggplant parmigiano in a cast-iron skillet got our dinner off on the right path during a recent visit, but then a new entree caught our eye — the mailie pancetta. It's beautifully prepared pancetta-wrapped pork tenderloin served with roasted rosemary potatoes in a white wine and garlic demi glace that is out of this world. Don't forget to try one of their signature cocktails, or perhaps treat yourself to a glass of Caymus cabernet sauvignon.
With a menu full of mouthwatering options, it can be difficult to come to a decision at the Howard Street Inn. But one hearty, flavorful dish that's perfect for watching playoff football is the homestyle pot roast dinner.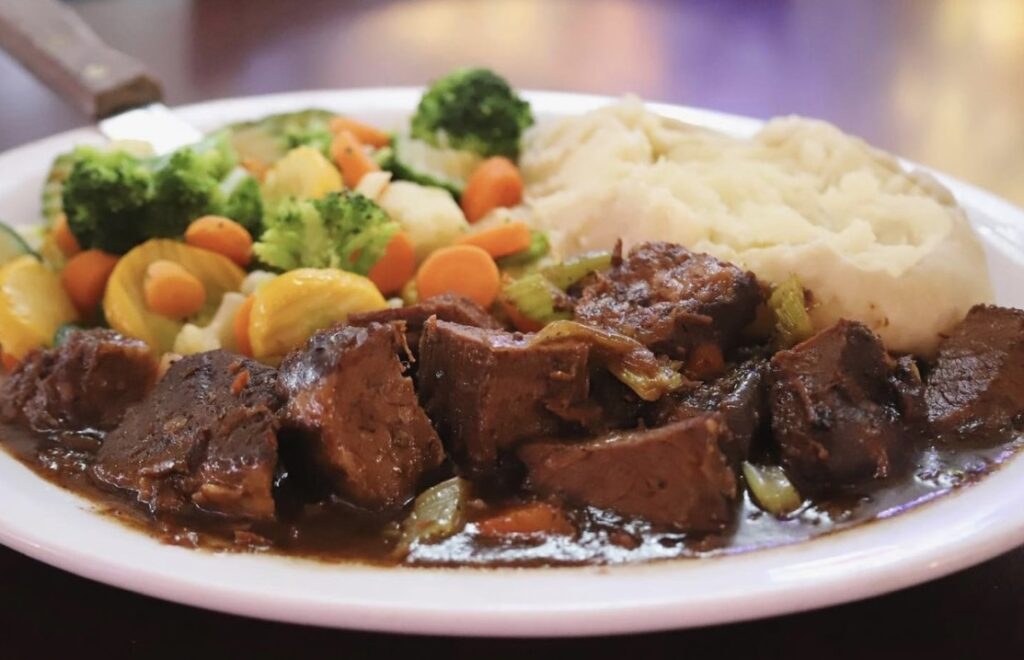 Homestyle pot roast at the Howard Street Inn

6700 W. Howard Street in Niles
847-583-0795
HowardStreetInn.com
The Howard Street Inn has served as a sports lover's paradise for more than two decades. With more than two dozen TVs, ample seating inside and on the heated, year-round patio, as well as some of the best daily specials you'll find anywhere, it's not difficult to understand its popularity. But not to be overlooked is a huge menu full of enough mouthwatering options to satisfy any palate.
We've had to ask our server to come back multiple times because it can be just that difficult to come to a decision here, but one hearty, flavorful dish that's perfect for watching playoff football is the homestyle pot roast dinner. Chunks of tender, slow-cooked pot roast is served with mashed potatoes and mixed vegetables. Makes you feel warm and full just reading that, doesn't it?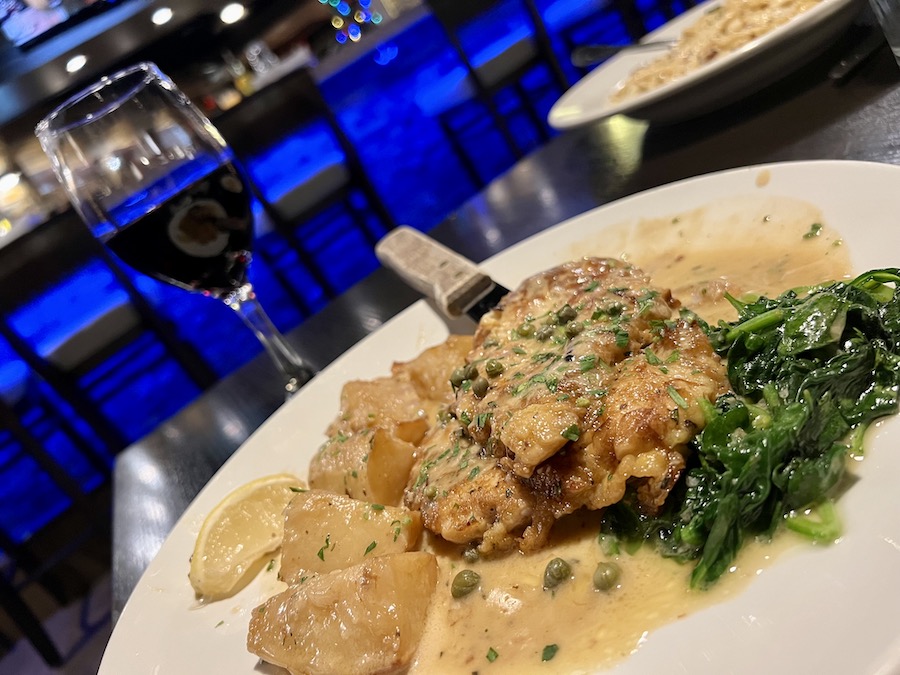 Zaza Cucina's chicken limone

608 W. Touhy Ave. in Park Ridge

224-585-6155

ZazaCucina.com
It didn't take long for Zaza Cucina to become a perennial favorite in the area, and the beautiful interior and patio (which is warmed by gas fire pits in the winter), daily drink specials and enticing specialties like stone-fired pizzas, rigatoni carbonara and Spanish octopus all contribute to that.
When it's cold out, it's great to start out with Zaza's homemade sausage and peppers or crab-stuffed mushrooms as an appetizer before moving on to a flavorful entree like their chicken limone, served francese style, sautéed with capers in a garlic lemon white wine sauce and then served with roasted spinach and seasoned herb potatoes.
Tavern on the Point's fried chicken is the ultimate comfort dish that will make you feel like you're back at your grandma's kitchen table.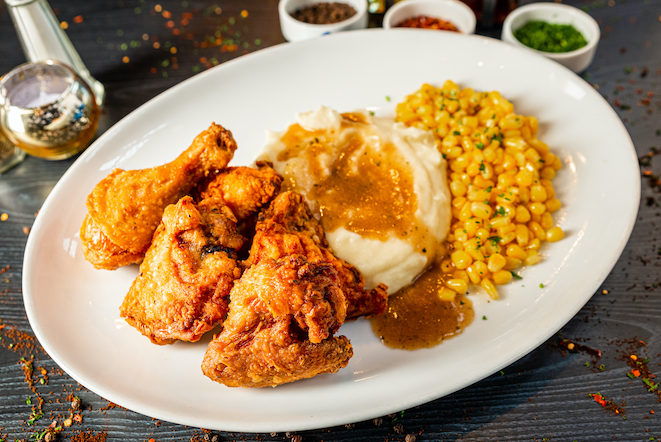 Fried chicken dinner at Tavern on the Point
6724 N. Northwest Highway in Edison Park
773-867-6300
TavernOnThePoint.com
This stylishly industrial spot in Edison Park is not only a great spot to catch the game, but it also specializes in elevated American comfort food, so you won't be leaving hungry. Noteworthy: The rooftop, one of the area's most coveted spots in the summer, is covered and heated with a 350,000 BTU furnace in the winter.
Chef Teresa Castillo's fried chicken dinner consists of four pieces of juicy, sea salt flour and Peroni beer-battered chicken, served up with a heaping pile of homemade mashed potatoes and gravy and salted corn with parsley. It's an ultimate comfort dish that will make you feel like you're back at your grandma's kitchen table.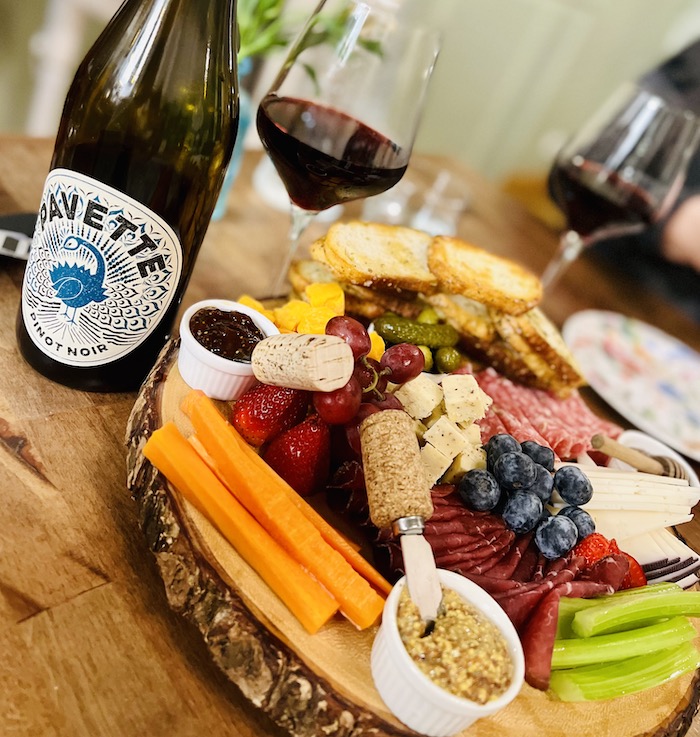 Charcuterie board at Daniel's Charcuterie
15 S. Fairview Avenue in Park Ridge
224-585-6100
DanielsCharcuterie.com

Sure, Daniel's great charcuterie boards are ideal for concerts in Hodges Park or backyard get-togethers in the summer, but they're also perfect for the company outing this winter, or for spoiling your guests as a sharable appetizer at your Super Bowl party.
The boards — available in three different sizes — include a diverse, hand-cut assortment of cured meats, imported cheeses, fresh-baked bread, crackers and a selection of fresh fruit, vegetables, olives, dried fruit, spreads and nuts. Attention to detail is big here, and it shows.
Harp & Fiddle's slow-cooked, four-onion soup has a hint of Guinness and comes topped with toasted crostini and a decadent blend of melted cheeses.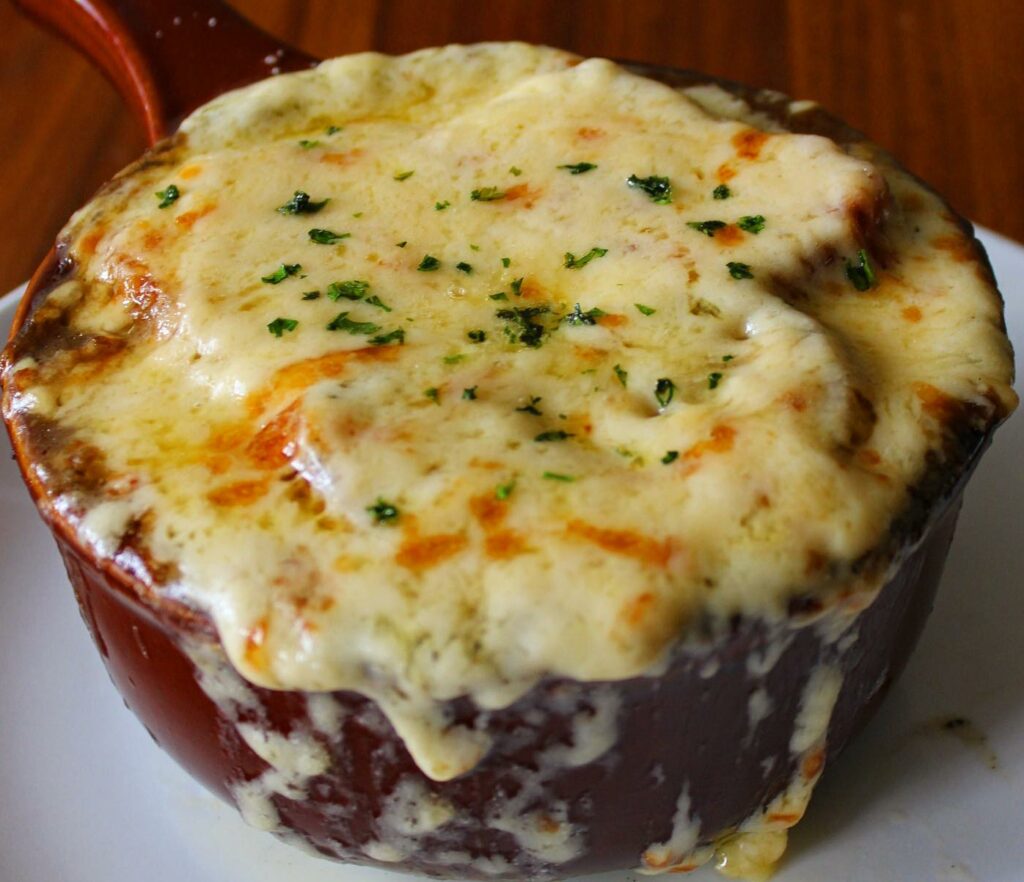 French onion soup at Harp and Fiddle
110 Main Street in Park Ridge
847-720-4466
TheHarpAndFiddle.com
This popular Main Street destination has a relaxed, family-friendly environment and boasts a wide-ranging, chef-driven menu full of both classic favorites and some innovative creations. Their regular charitable wine dinners and tasting events tend to sell out quickly, so make plans early.
Lots of worth options here, but we find it tough to pass up a bowl of their Guinness French onion soup on a cold, blustery day. This is a slow-cooked, four-onion soup with a hint of Guinness that comes topped with toasted crostini and a decadent blend of melted havarti, provolone and parmesan cheeses. Be patient, don't burn your tongue, and enjoy.