Inside Scoop: Compass to Care's annual 5k and 1-mile run/walk Sept. 18, final Concert in the Park Sept. 10, Stage School open house Sept. 11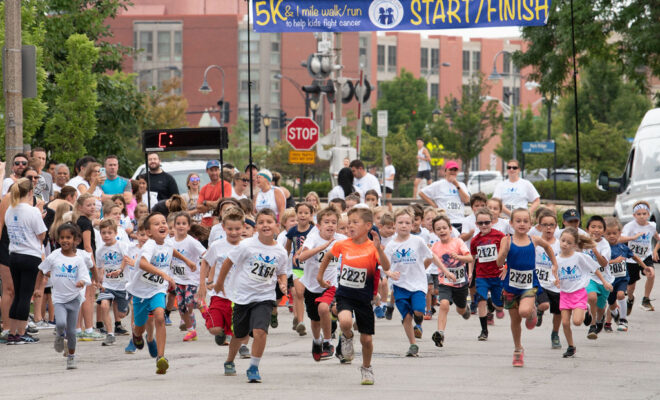 Compass to Care's annual 5K and 1-mile walk/run is back in Park Ridge Sept. 18
Saturday, September 18, 2021 in Park Ridge
Race time is 8 a.m.
www.Cancer5K.org
Compass to Care's mission: Compass to Care was founded in 2010 by childhood cancer survivor Michelle Ernsdorff-May.
Michelle realized far too many families have to travel for their child's cancer treatment and are facing financial struggles similar to what her own family felt. From this personal experience, the mission of Compass to Care evolved. Since 2010, Compass to Care has helped more than 550 children travel over 2.3 million miles for their life-saving cancer treatments.
About this year's race hero is Molly, a resident from the far northwest side of Chicago, who was diagnosed with stage 4 kidney cancer in early May. On May 27, Molly underwent surgery at Lurie's Children Hospital in Chicago. The surgeon removed Molly's tumor, kidney and affected lymph nodes. Since Molly's surgery, she has already undergone multiple rounds of chemotherapy and will be treated with radiation.
The entire northwest side of Chicago and surrounding neighborhoods have come together for Molly, her parents, Jon and Erin, and her sister Annie. The goal at Compass to Care is to take away some of the stress families feel while getting their child to and from the hospital for treatment. Together, they aim to make Molly's journey, and other children braving cancer, a little easier on their families.
Compass to Care's annual 5K and 1-mile run/walk in Park Ridge is on September 18. Come out for a fun event, get in a little exercise on a Saturday morning in September, and help support kids with cancer. School of Rock will be performing at the after party, and many of sponsors will be in attendance with activities for the kids.
Visit www.Cancer5K.org for more information.
Rescheduled Concert in the Park this Friday, Sept. 10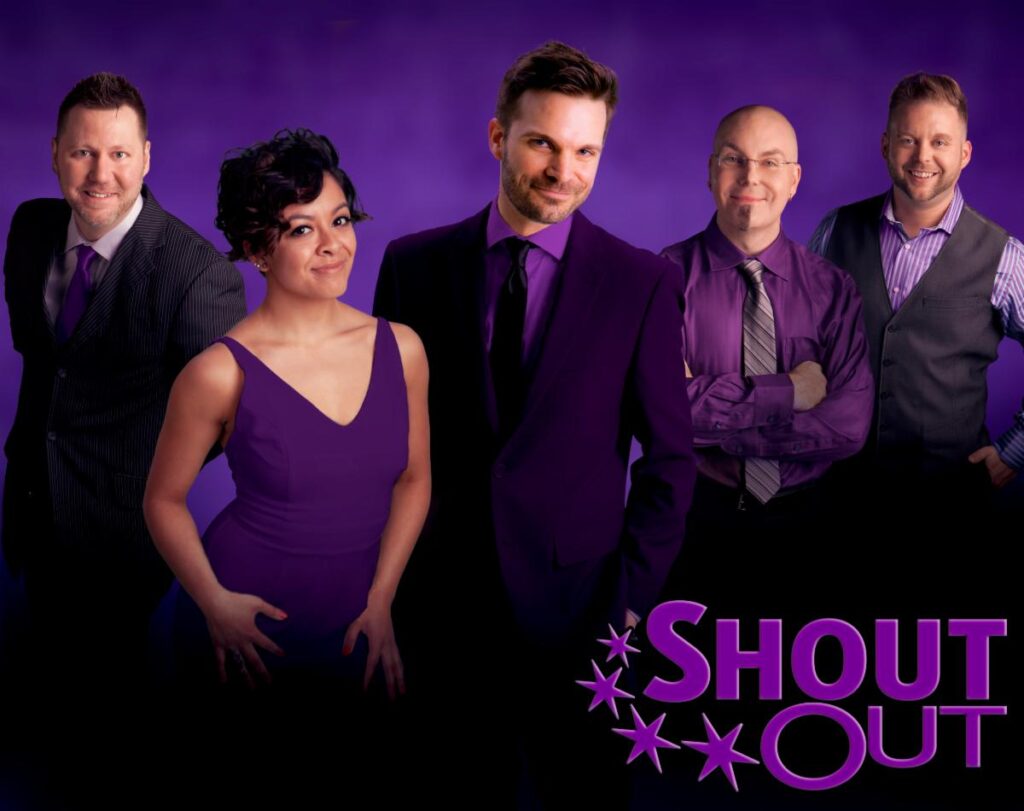 Shout Out
Friday, September 10
8-9:30 p.m. at Hodges Park
The Concert in the Park with Shout Out, which was previously cancelled due to inclement weather in August, is back on this Friday and will be the last one of the season. Grab a blanket, pack a picnic, and spend one last Friday night concert in Hodges Park with your friends and neighbors.
Shout Out is comprised of some of Chicago's finest professional musicians, performing a wide variety of music from the '60s through today's top hits from artists like Justin Timberlake, Katy Perry, Beyonce, Lady Gaga, Usher and Maroon 5.
The Stage School's open house is Saturday, Sept. 11
Attention all new, prospective, and returning students: Interested in having your child join The Stage School, or learn more about the fall term? Join the Stage School's fall open house in Park Ridge this Saturday, Sept. 11 from noon-3 p.m. at the Centennial Activity Center. Meet teachers, the principal, and learn more about how your child can develop poise, confidence, imagination, and creativity through drama, singing, and dance through this great local business that works in coordination with the Park Ridge Park District.
Saturday, September 11 between 12-3 p.m.
Centennial Activity Center
100 S. Western Ave
Park Ridge, IL 60068
To read our spotlight feature on The Stage School right here in Park Ridge, click here.
To help prevent the spread of COVID-19 due to large gatherings, we are asking families to RSVP to reserve a time slot to attend on Sept. 11. Click here to RSVP.
Goldfish Swim School's back-to-school package is extended through September
Heading back to school? Keep the summer fun going and stay in the pool! The Goldfish back-to-school package is valued at $810, but you can grab yours now for only $600.
With this package, you will receive the following:
– Six consecutive months of lessons
– Two bonus lessons
– Six months of FREE family swim
– Waived membership fee for new members
– Goldfish towel or goggles
Goldfish Swim School is located at 678 N. Northwest Highway in Park Ridge. Click here for more information.