Who's hungry: We sought out some of the most popular sandwich creations in the Park Ridge area — and feasted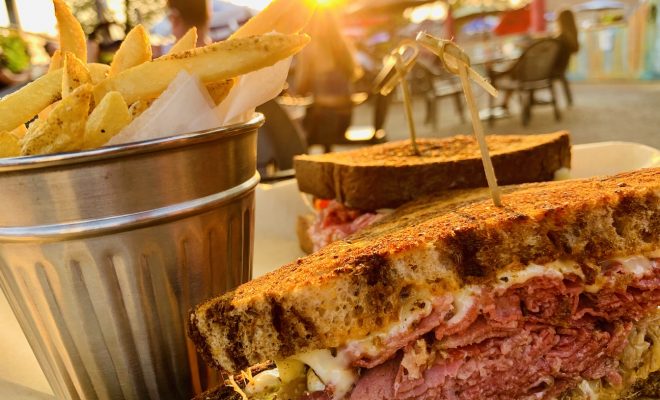 The Beacon Tap's smoked Beacon Reuben
From the "two-handed sandwiches" menu at the popular Beacon Tap in nearby Des Plaines comes the smoked Beacon Reuben, a hearty concoction of house-smoked corned beef, homemade southwest dressing, braised cabbage and Swiss cheese on marble rye. The beef, raised locally, is slow-smoked for 12 hours, and the southwest sauce adds in some great flavor. Be sure to take advantage of their spacious patio and daily specials too.
1374 Lee Street in Des Plaines. TheBeaconTap.com
Harp & Fiddle steak sandwich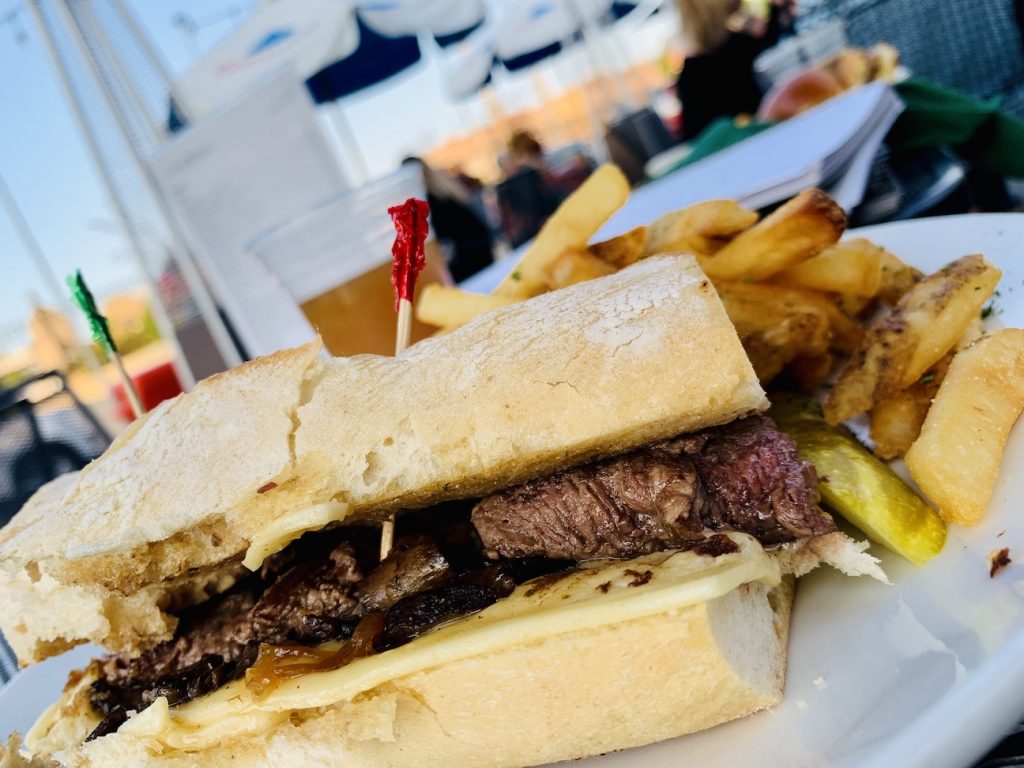 This popular Uptown restaurant and bar boasts plenty of mouth-watering options, but their steak sandwich is what garnered the most attention from readers — and us, to be honest. It's a choice filet tenderloin, purchased locally, that comes out tender and juicy on a toasted French baguette with pepper jack cheese for a bit of heat. Add on some grilled onions, mushrooms and garlic aioli and you've got yourself one dynamite sandwich. You'll also get a heaping portion of fries and side of gluten-free gravy should dipping be your preference.
110 Main Street in Park Ridge. TheHarpAndFiddle.com
Le Peep Café's chicken avocado club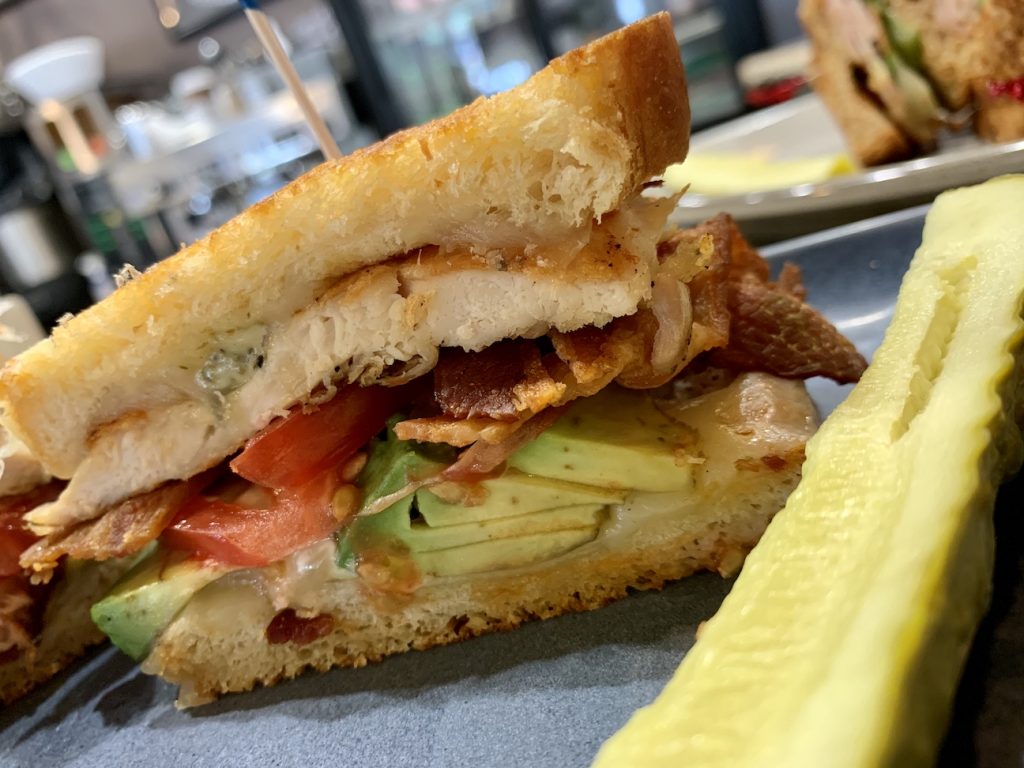 This breakfast and lunch staple in downtown Mt. Prospect, — celebrating 16 years in this location — serves up a host of delectable sandwiches. Among them is the chicken avocado club, consisting of a grilled chicken breast topped with melted Swiss, tomato, crispy bacon and sliced avocado. If that's not enticing enough, it's served on grilled sourdough bread with pesto mayonnaise. It's a house favorite for sure. "Avocado is very trendy," says owner Mike Martin. "People love it on sandwiches. And, of course, bacon makes everything better." No argument there.
10 E. Northwest Highway in Mt. Prospect. LePeepCafe.com
Easy Street Pizza & Beer Garden's buffalo chicken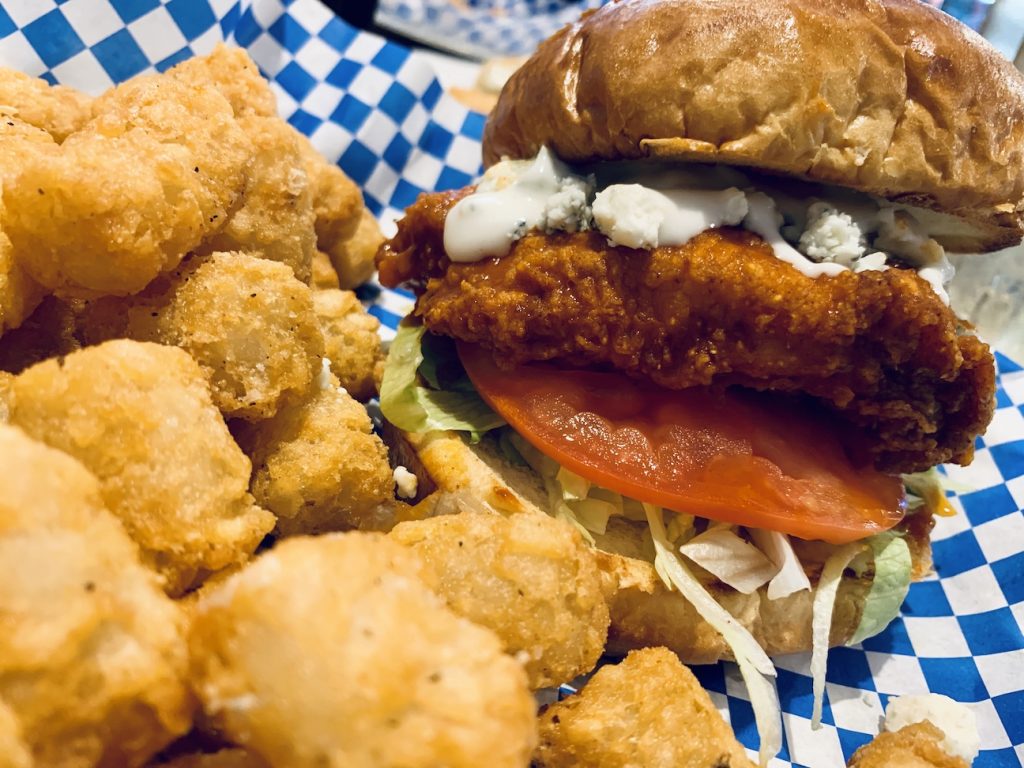 Known for the deep-dish and thin-crust specialties, the folks at Easy Street (who also own Waterhouse and The Country Club near Wrigley Field) have carved out some fun sandwich creations at their two NW Chicago locations like the Porker (smoked pulled pork, gouda, fried jalepeños and cabbage) and the crispy chicken sandwich, a double-breaded delight that you can have tossed in a variety of sauces like buffalo, BBQ, honey sriracha, honey mustard, Valentina lime, sweet teriyaki or a Memphis dry rub.
3750 N. Central in Portage Park and 2922 W. Irving Park in Old Irving Park. EasyStreetPizzaChicago.com
Holt's salmon BLT
We realize it's a difficult task not to order one of their specialty burgers, but Holt's salmon BLT won our hearts over pretty quickly after we moved to the area. It's simple perfection: The white Alaskan sockeye salmon is topped with plank bacon, lettuce and tomato, with a tasty citrus dill mayo added to the multi-grain toast. As healthy as it is tasty.
43 S. Prospect in Park Ridge. HoltsParkRidge.com
We also asked readers for their favorite sandwiches in the area, and here are some of their recommendations:
"Coach's Bar & Grill (Edison Park) has the best Philly cheesesteak. Besides a homegrown BLT, it's my favorite sandwich. As a former Philly native, it's all about the ribeye and roll."
— Lisa Wilson Cargill
"The Vito from Forza Meats in Glenview. It's literally the best chicken parmesan sandwich ever. The bread and the marinara are so delicious too. Served hot. It's basically like getting a big hug from your Nonna."
— Jenna Miglore
"The fried chicken sandwich at Pennyville Station (Park Ridge) is greatness. It's panko-crusted and pan-fried, so it's tasty without having to be breaded and deep fried. Finished off with pepper jack cheese and a chipotle mayo. My go-to at least once a week!"
— Iman Jalali
"The Two-N-Two at Sandlot (Park Ridge) is one of the best burgers. And the Italian beef with fresh jalapeños at Sonny's is my go-to!"
— John Allan
"The meatball sandwich from Tony's Italian Deli & Subs (Edison Park) is the best."
— Victor Diaz
"The lobster roll at Don's Dock in Des Plaines."
— Jan Van de Carr
"The steak sandwich from Elliott's Seafood Grille & Chop House (Edison Park) is one of my faves!"
— Gayle Anne
"The Nashville hot chicken sandwich from Earl's Drive-Thru BBQ (Chicago's Jefferson Park)."
— Mike Donahue
"The Park Ridge burger from Reyes Steakhouse (Park Ridge) is the best!"
— Kelly Robinson
"The fried soft-shell crab sandwich from Boston Fish Market (Des Plaines) is as incredible as it sounds. You just don't find this kind of sandwich everywhere, and it's so fresh."
— P.D.