Kid Zone: "Believing in the movement" at Funtopia, a new water exhibit at the Chicago Children's Museum, and exploring "Our Solar System" at the Adler Planetarium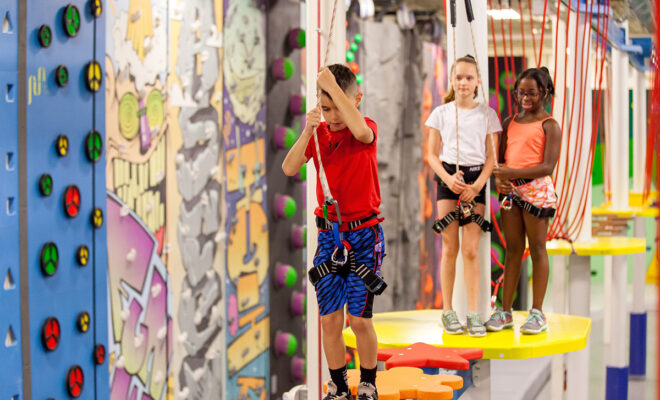 Believing in the movement at Funtopia
Rock climbing, exploring cave systems, conquering a ropes course, playing in the jungle gym and showing some bravery during a free fall on the giant slide. It's all available at Funtopia in Glenview, where they "believe in the movement — in being active, both physically and mentally, while genuinely enjoying what you do and having fun."
The best part? It accommodates such a wide variance in age and creates natural challenges for children to overcome on their own — with all the necessary safety measures in place, of course. It's also pretty unique, and wildly entertaining.
Swing by after school or on the weekend to burn off some energy, host your child's birthday party or even organize a customized team-building session.
Insider's tip: If you're looking for a fun, supportive and challenging program for your kids, check out Funtopia's Adventure Climb Academy, which focuses on physical training by way of skill development and performance, or their Empower Academy, which aims at empowering children both mentally and physically by using a variety of obstacle courses to provide valuable life lessons in a fun, creative way.
2050 Tower Drive in Glenview. 224-432-5435. Glenview.Funtopiaworld.com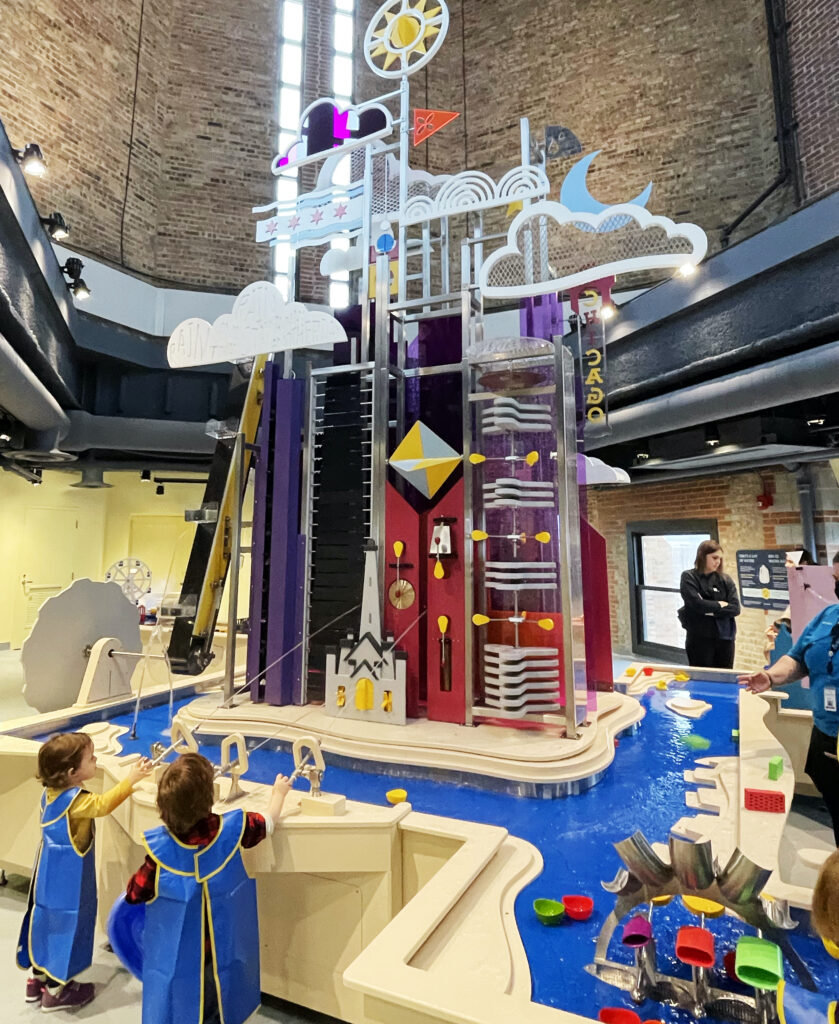 New water exhibit at the Chicago Children's Museum
The Chicago Children's Museum recently unveiled its newest exhibit, Moen Presents Water City. From its rivers and channels that meander between skyscrapers, to Lake Michigan that stretches beyond Navy Pier — complete with a lighthouse and the Ferris Wheel in view — the entire cityscape celebrates the wonder of Chicago and its waters for children of all ages to explore.

 Visitors are invited to use various tools to funnel, pump, push and pull water up, down, around and through the city. Small boats populate the waterways and move with the flow created by the visitor's actions. Child-directed cars coast over the bridges and along the shoreline.
Additionally, visitors can transport water up into the tower overhead to create sporadic rain showers on the city below. Some of the buildings in the Chicago cityscape are smooth, some are perforated, and some have movable parts that spin or make noise with the impact of water.
"Nearly every children's museum has a water experience," says Chicago Children's Museum President and CEO Jennifer Farrington. "We wanted to offer our visitors an experience that maximizes the play potential of water but is also uniquely Chicago and CCM."
The Chicago Children's Museum is located on Navy Pier. ChicagoChildrensMusuem.org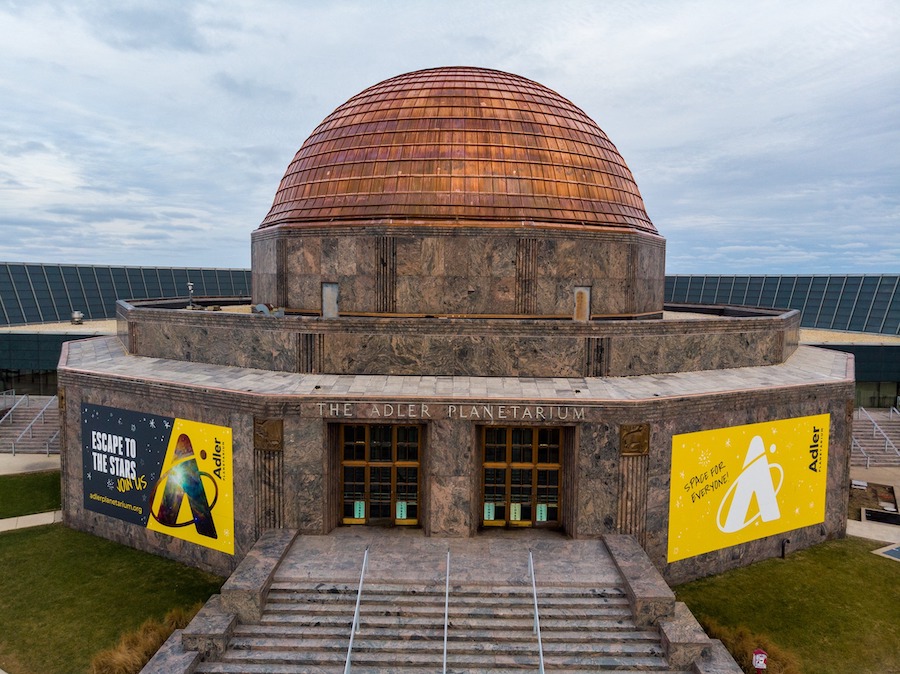 Our Solar System exhibit at the Adler Planetarium
The Adler Planetarium, with its interactive exhibits and historical and scientific knowledge, is a great way to spend a day. In the Our Solar System exhibit, explore how Earth's home is a collection of diverse and incredible objects that we have only begun to scratch the surface of understanding — and appreciating. Examine our relationship with the moon, touch a piece of Mars and learn about the robotic rover that has been cruising the red planet's surface since 2012.
1300 S. Lake Shore. AdlerPlanetarium.org