Create memories that last a lifetime this summer with the Park Ridge Park District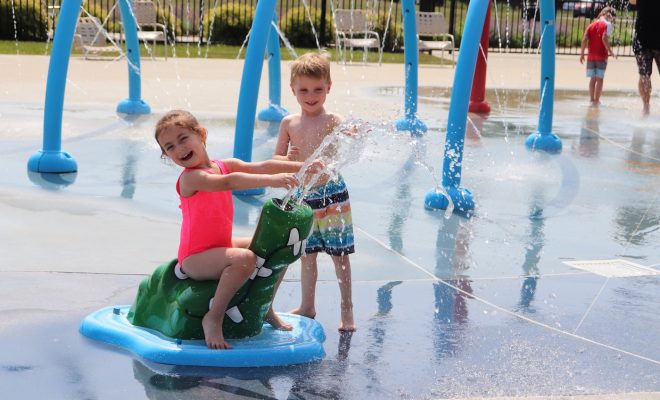 What a year we've all had! When the weather warms and the days are longer, we are all looking to get out and enjoy this great city. Park Ridge has so much to offer, and the Park Ridge Park District is working to bring back all the activities and events we missed so much.
All the aquatic facilities are open this summer, including the Centennial Aquatic Center, Hinkley Pool, Prospect Park Splash Pad, and South Park Wading Pool, and reservations are no longer needed. Staff continues to work on adjusting the pool schedules, and will be releasing schedules in 1-2 week increments throughout the season. Please visit prparks.org prior to visiting.
Special events always draw a crowd in Park Ridge. The Park District is adding more to its July and August schedule, including three summer concerts, two movies in the parks, and two children's concerts. Details are still being finalized, so visit prparks.org for more information.
Additionally, a number of free or low-cost events are already on the calendar:
Craft & Vendor Fair on Saturday, June 19 at Oakton Park
Mud Day on Tuesday, June 19 at the Wildwood Nature Center
Pond Dippers on Tuesday, July 13 at the Wildwood Nature Center
Sand Volleyball Tournament for middle and high schoolers on Saturday, July 17 at Hinkley Park
Sundae Funday on Sunday, July 18 at the Prospect Park Splash Pad
Cardboard Boat Regatta on Sunday, August 1 at the Centennial Aquatic Center
S'more, Stories, Songs, and Strolls on Friday, August 6 at the Wildwood Nature Center
Kite Fest on Saturday, August 7 at Hinkley Park
The Park District continues to offer a full range of in-person and online programs for all ages. Visit www.prparks.org for details. For assistance with registration or if you have any questions, please contact 847-692-5127 or recreation@prparks.org