Small business spotlight: For two decades, the family-owned Home Comfort Services, Inc. has been taking care of all your HVAC needs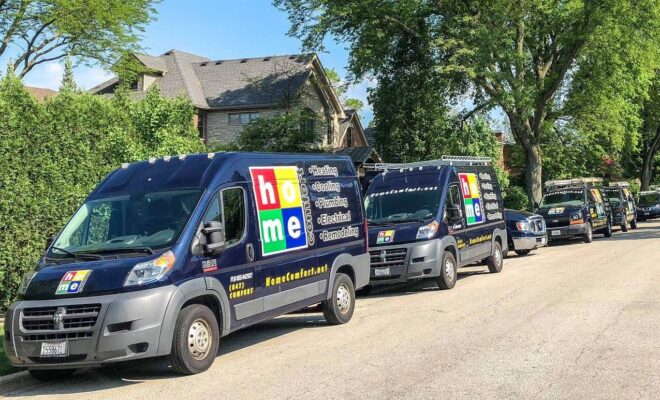 6881 N. Milwaukee Ave. in Niles
847-306-6602
HomeComfort.net
Q: Describe the pride Home Comfort has in being a family-owned company
A: At Home Comfort, we love a good story. By choosing to see our customers as long-time friends, we're working hard to create the story of a 22-year-old company, founded by a husband-and-wife team, who care about being there for their neighbors. Both Dan & Kari Schacke grew up in Park Ridge, and continue to have immense pride in making a difference here, and in the communities close by. We only have a 10-mile service radius, so we can arrive to you quickly. Just like a neighbor would!
Q: What kind of training/experience do your technicians have? 
A: We have a number of techs who have been with us for 5-10 years. Along with longevity, our techs regularly complete manufacturer, factory and in-house training for a wide variety of products. We are always learning.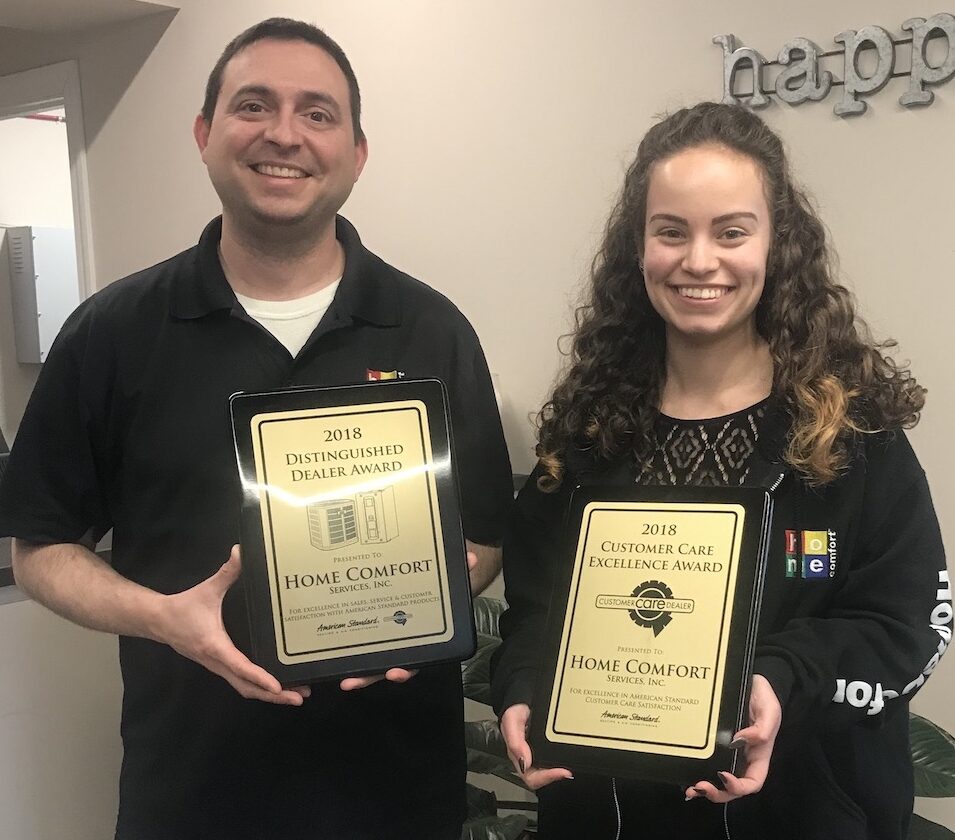 Q: Your online reviews are fantastic. How would you describe your team at Home Comfort?
A: We have five colorful signs that hang from our office ceiling that sum up the Home Comfort culture really well: We Are Respectful, We Are Adaptable, We Are Accountable, We Are Sincere, We Are Growing.
We are a team made up of a variety of ages, talents and skills. Ownership is involved in all aspects of the company's success, and they have such a growth mindset that it fosters collaboration from everyone. We also have a ton of fun. We find it's important to laugh, even at ourselves sometimes.
Preventative maintenance can help prevent so many headaches. … We cannot emphasize enough the importance of a trained tech taking a peek at your heating and cooling equipment on a seasonal schedule.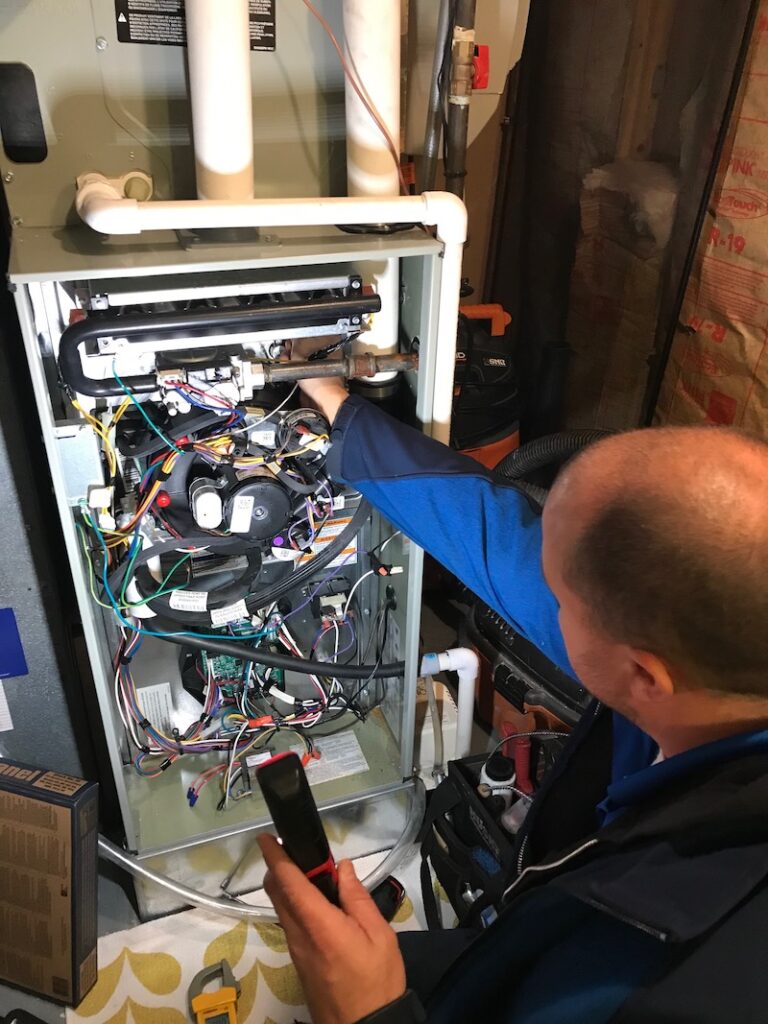 Q: What are some common mistakes or misconceptions people make in regard to heating and cooling their house? 
A: Often times, people don't really even know the type of equipment they have, or how it's designed to work. A boiler is quite different from a forced-air furnace, and a high-velocity system is also different in performance from mini split. So when we have the opportunity to educate customers on their equipment, they learn what to expect from it, and what they can do to adapt, program or improve their system to suit their needs. The mistake is not taking an interest in the first place and just leaving it alone for years. This is an important part of your home.
Q: How important are regular checkups on your heating/cooling systems?
A: Preventative maintenance (checkups) can help prevent so many headaches with your home mechanicals. We cannot emphasize enough the importance of a trained tech taking a peek at your heating and cooling equipment on a seasonal schedule. Our "Clean & Checks" maintain manufacturer warranties, track wear or safety concerns, help improve efficiency and ensure that you are ultimately aware and in control of your HVAC.
Surprises (breakdowns) do happen, but customers who have regular maintenance are more prepared with the next steps and can make informed decisions, rather than emotional decisions. We offer customizable Comfort Plans for great savings. Lots of companies offer a seasonal discount, but our memberships are completely à la carte and offer benefits beyond the first visit.
Q: Finish this sentence: At Home Comfort, we can help you…
A: Make your home more comfortable! That's literally our tagline. It's that simple. We design the best heating, cooling and indoor air-quality systems around, with the highest-rated products. For the level of service we provide, we are the best-priced company.