Park Ridge Insider Natalia Kuppers on delicious dishes at Poké Burrito and Adobe Gila's, shopping at Edie Boutique, hikes at Starved Rock and the Special Olympics club at Maine South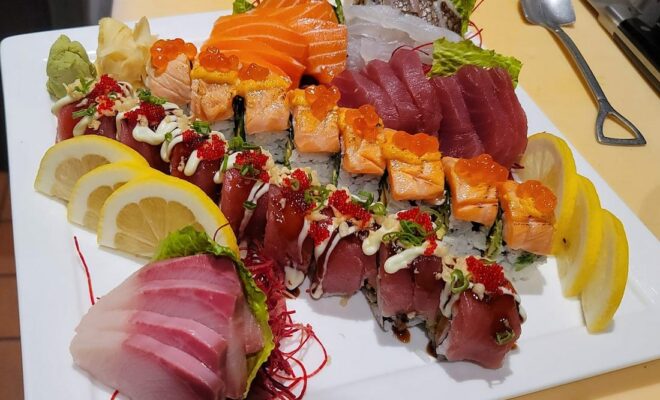 Poké Burrito
What you do for a living: I am a graduating senior at Maine South High School.
How long you've lived here: My mom and I moved here in first grade, so I have lived here for about 13 years.
What you like best about Park Ridge: My favorite thing about Park Ridge is how safe I feel whenever I leave my house. Looking back now, I don't think I've ever felt unsafe anywhere I've been. Growing up in a lively town with exceptional safety can be tricky, being that we're so close to the city, so I'm lucky to have that in the back of my mind every time I go out.
Best meal you've had recently: Park Ridge has the best food you could ask for in a small town. There are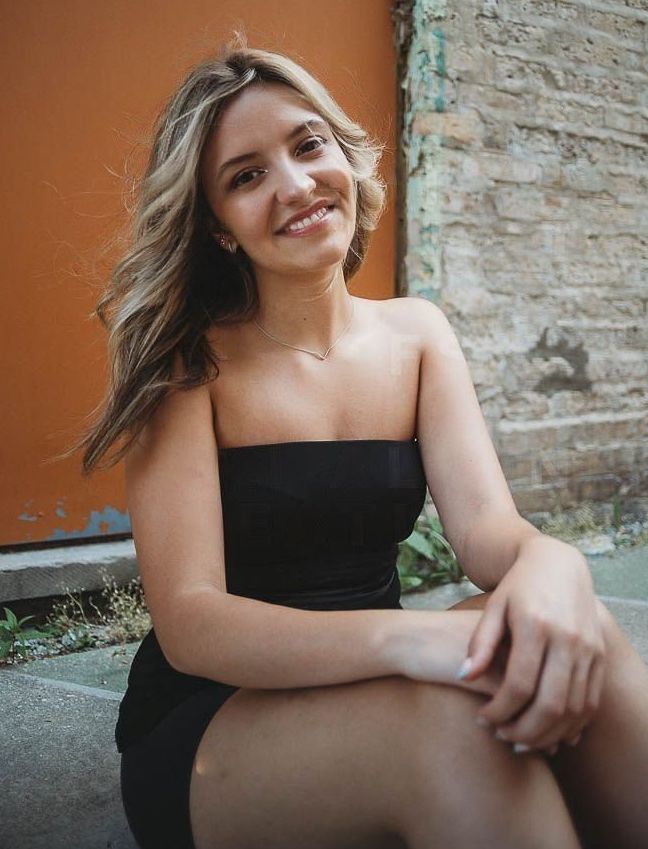 many options, from sushi and pasta to pizza and your favorite fast-food spots. The best meal I've had recently was from More Than Pasta. It was my first time there, and it had been recommended to me by a friend. We walked past this tiny storefront twice before realizing where it was. The atmosphere is so welcoming, the staff is so kind, and the food — I got arrabbiata with chicken — is so good. You need to try it out.
Favorite restaurant in the area: I have to say my favorite restaurant is between Pazzi Di Pizza and Poké Burrito. I love a good sushi roll, but sometimes I'm in the mood for some brick-oven pizza.
Favorite "hidden gem" restaurant: Over the years, I have come to enjoy poke burritos a lot more, but I never really ordered from the local Poké Burrito on Northwest Highway until recently, and it's become one of my go-to options. Most people don't know about it because it is relatively new, but they have everything you could ask for, and it is all delicious, clean and sustainable. (They gave me a reusable bag the first time I ordered there. How eco-friendly!)
The environment at both Holt's and Harp & Fiddle is relaxed, and they're the perfect places to unwind.
Best bar to grab a drink or to catch the game: I would recommend Holt's or Harp & Fiddle. The environment at both is relaxed, and they're the perfect places to unwind. I'm not grabbing a drink (underage) or necessarily watching the game, but I can vouch for each spot, as I hit up Holt's a lot and had the pleasure of working at Harp & Fiddle.
A great night out with friends usually includes… dinner at a local spot, followed by a concert downtown at our favorite venues. We especially like Radius because it is 18 and over for some artists, so that's a plus for my friends and me. If I'm not going to a music venue on the weekend, you can catch me in my bedroom studying!
The best way to spend a Saturday in the spring: If I'm going out in springtime, it will likely be for a hike with a picnic or something more manageable like dinner at a park, or even easier like a long, windows-down, sunroof-open, music-blasting car ride. I love hiking at Starved Rock State Park, because it's a great way to experience 13 miles of trails, caves and waterfalls in a safe and regulated area.
I am an officer in an inclusion club and Special Olympics program where we host events to bring the Maine South community together.
What's something you look forward to every spring? 
I am an officer in an inclusion club and Special Olympics program where we host events to bring the Maine South community together to promote inclusion in our students' lives. We host an event called Respect Week the first week of March, where every day we highlight a different disability and host fun events to get students involved. For me, this marks the start of spring.
Favorite local store or best shopping area: My favorite place to shop is Edie Boutique on Prospect Avenue in Uptown. They have everything I need from dresses and shoes to jewelry and home decor, as Marigold is right next door under the same ownership.
Underrated activity in the area: A Chicago Wolves hockey game. It's inexpensive, near Park Ridge and always a good time.
Weekend getaway: I recently found a new site called Getaway.house that I look forward to checking out. They have tiny cabins around the country (including Starved Rock, Wisconsin and SW Michigan) that are basically the size of shipping containers out in the woods, with your own campfire area, queen bed, half kitchen and bath, and it's not too expensive at an average of $200 for a long weekend. I can't wait to get away and channel my inner glamper.
Secret spot: If you're looking for a restaurant to go to with friends when it gets warmer, I recommend checking out Adobe Gila's in Rosemont's Parkway Bank Park entertainment district. It's a Tex-Mex cantina serving burgers, tacos, margaritas and mangonadas (highly recommended) in a funky, colorful, two-level space. Floor-to-ceiling windows open up to Parkway Bank Bark, which is bustling with families and young couples on the weekend, and it almost makes it feel like you're at the beach.
What have you heard great things about but have yet to try? I have heard a number of great things about Bottle & Bottega and taking a group there to paint. That is definitely on my bucket list to go with friends before I leave for college.