Chicago Scene: 2-for-1 with Mozart Immersive and Immersive Van Gogh, internationally acclaimed The Empire Strips Back: A Burlesque Parody and Chicago's annual SummerDance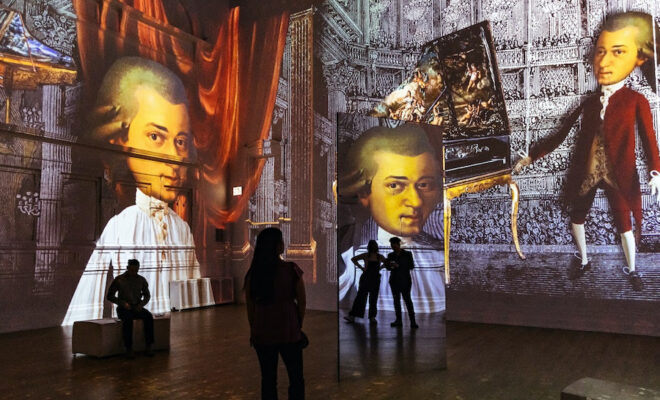 Mozart Immersive: The Soul of a Genius and Immersive Van Gogh running alongside one another through Sept. 4
Lighthouse Immersive's newest immersive exhibition is extending its Chicago run through Sept. 4. Lighthouse ArtSpace Chicago (108 W. Germania Place) hosted the world premiere of Mozart Immersive: The Soul of a Genius in March of 2023 after Immersive Van Gogh concluded a two-year run in February.
Immersive Van Gogh is now running in the space again, however, having been brought back by popular demand to play alongside Mozart Immersive back in May 1. The two shows will continue running in unison, both accessible with a single-ticket purchase, through at least Sept. 4. Two-for-one tickets for dual showings of Immersive Van Gogh and Mozart Immersive start at $22 and are on sale now at MozartImmersive.com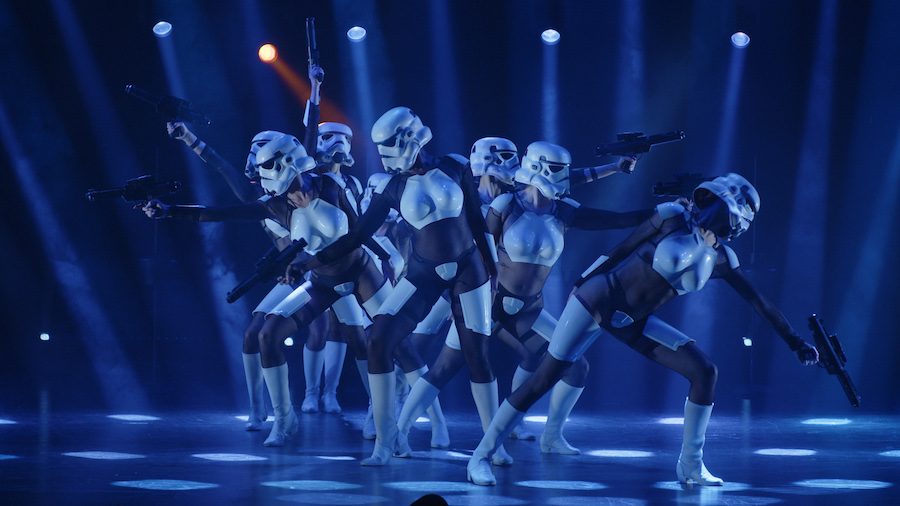 The Empire Strips Back: A Burlesque Parody takes over the Logan Square Auditorium
Chicago Star Wars fans now have the opportunity to transport themselves to a galaxy far, far away, as the internationally-acclaimed The Empire Strips Back: A Burlesque Parody made its Midwest debut at Logan Square Auditorium in late May.
Featuring parodies of the classic fan-favorite characters, The Empire Strips Back takes audiences across the universe in an unforgettable, unauthorized theatrical interpretation of the beloved global franchise.
Following smash hit runs in Los Angeles, San Francisco and San Diego, the production centers on a world of burlesque fantasy, menacing and sexy dance, dangerous seduction, hilarious parody and even the droids you're looking for.
The Logan Square Auditorium is located at 2539 N. Kedzie in Chicago. Tickets to the open-ended run start at $39 and are available at TheEmpireStripsBack.com.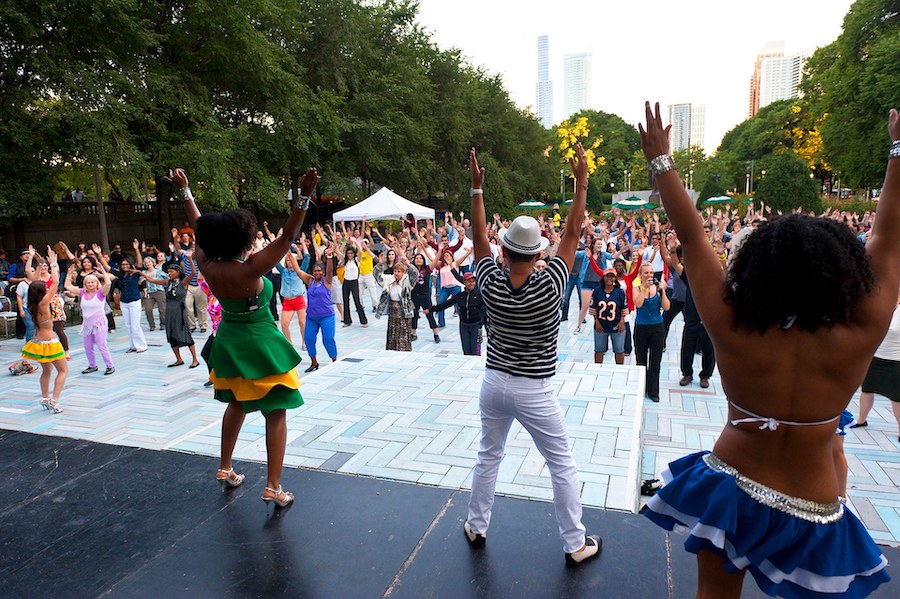 Chicago SummerDance runs through Sept. 10
Chicago's annual SummerDance festival brings people of all ages and skill levels together in Grant Park's Spirit of Music Garden for a fun (and free) evening of live music and dancing each week during the summer. Whether you choose to sit back and enjoy the music, kick up your heels or even get a free lesson from a professional dancer is up to you.
From July 15-Sept. 10, SummerDance takes place not only in Grant Park on a weekly basis, but also in other neighborhood parks on select dates. Dance styles include the waltz, tango, kizomba, swing, salsa, cha-cha, flamenco and much more.
601 S. Michigan Ave. For the very latest on Chicago SummerDance events, visit ChicagoSummerDance.org