Keep rocking: School of Rock combats current quarantine rules with virtual music lesson opportunities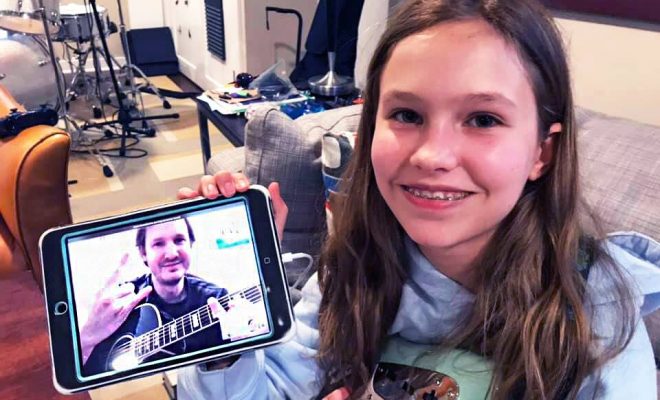 With everything going on in the world right now, you might think fun has had to come to a screeching halt. But not for School of Rock.
In fact, School of Rock Park Ridge has quickly readjusted its business model to introduce School of Rock Remote. This new virtual lesson room, coupled with School of Rock's proprietary Method App™, SongFirst™ approach and Method Books™, offers a comprehensive music learning experience that is fun, educational and safe.
"We needed to quickly shift our delivery model to ensure we were able to continue the programs our students love and to also provide a bit of normalcy to them while so many of their other activities have been cancelled," says Jaime and Susan, owners of School of Rock Park Ridge. "After all, music is uplifting, helps to relieve stress, and most of all, it's fun!"
The school is currently offering free live video lesson trials — visit ParkRidge.SchoolOfRock.com to schedule.
School of Rock is based on a core concept that learning to play music should be fun. All of their music programs are designed to inspire students of all ages to learn and develop a strong musical proficiency.
Younger students who are just beginning their musical journey start off in Little Wing or Rookies, where no prior musical experience is needed. Once the student is ready for private music lessons, they will graduate into the Rock 101 program, and from there, join the Performance Program that includes playing three big shows a year at some of the best live music venues Chicagoland has to offer.
Call 847-939-4207 or visit ParkRidge.SchoolOfRock.com for more information.