Raising the bar: Highlighting — and devouring — some of the impressive new dishes available from local restaurants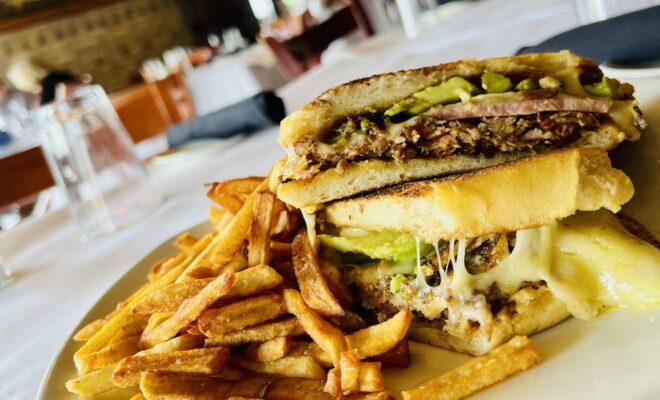 By Trent Modglin
Cafe Touche's Cuban sandwich
We got to try this Edison Park staple's new Cuban sandwich before anyone else back in August — prior to it even hitting the menu — and we couldn't stop boasting to anyone who would listen. It's just outstanding on a lot of levels. Classic style Cuban, with a little twist: shaved ham, pulled pork, avocado, dijonnaise, pickles and melted gruyere cheese, served on a toasted baguette alongside a heap of crispy fries (which also happen to pair well with their fried chicken dish… one of our favorites).
Insider's tip: This is a fantastic spot for brunch, especially with a group when cocktails are flowing and the patio is still open.
6731 N. Northwest Highway. CafeTouche.com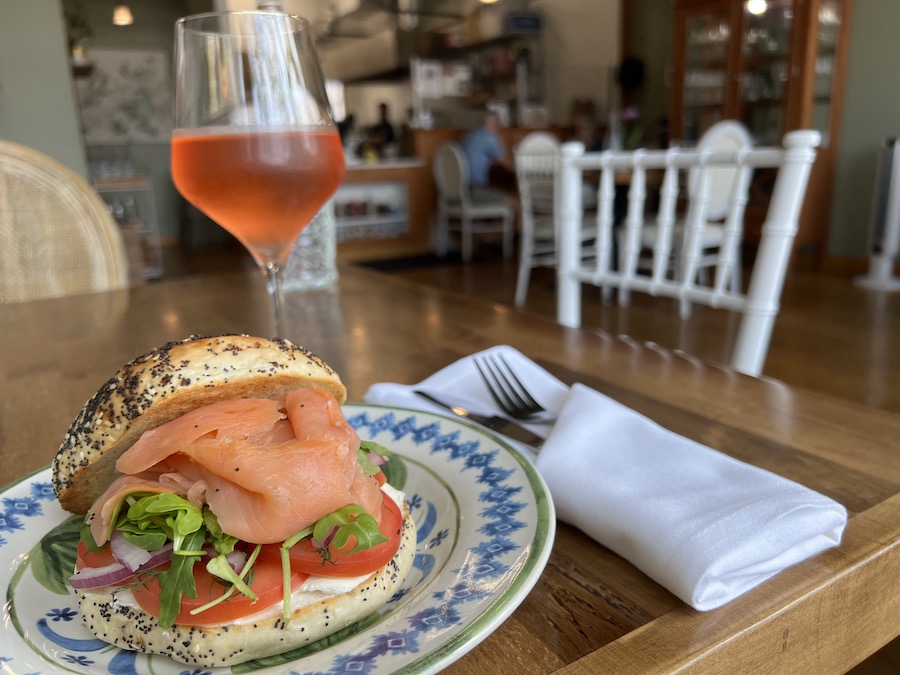 Daniel's Charcuterie's smoked salmon bagel sandwich
Daniel Boland, owner of Daniel's Charcuterie, has never shied away from wanting to try new things. His charcuterie board combinations are always changing and customizable, and the sandwich and salads are creatively tweaked here and there. But this is a big one: They're now making a big jump to include breakfast, opening at 8 a.m. Monday-Saturday.
"We have a really good lunch following, and we started seeing more activity around us and the Metra station in the morning," Boland tells us. "We also have more confidence to try new ventures. The neighborhood and customers have been responding well, so we felt it's time to do something a little extra."
One of the staples of the new breakfast menu will be the cold smoked-salmon bagel sandwich with arugula, tomato, onions and quality cream cheese, served on an everything bagel. "It's pretty simple, really," Daniel says with a nod. "We shopped around and were super happy with the smoked salmon, so we like to let to let the salmon do the talking with this. There's a nice balance between the salmon and smoked flavors. It's not heavy handed in either direction."
15 S. Fairview in Park Ridge. DanielsCharcuterie.com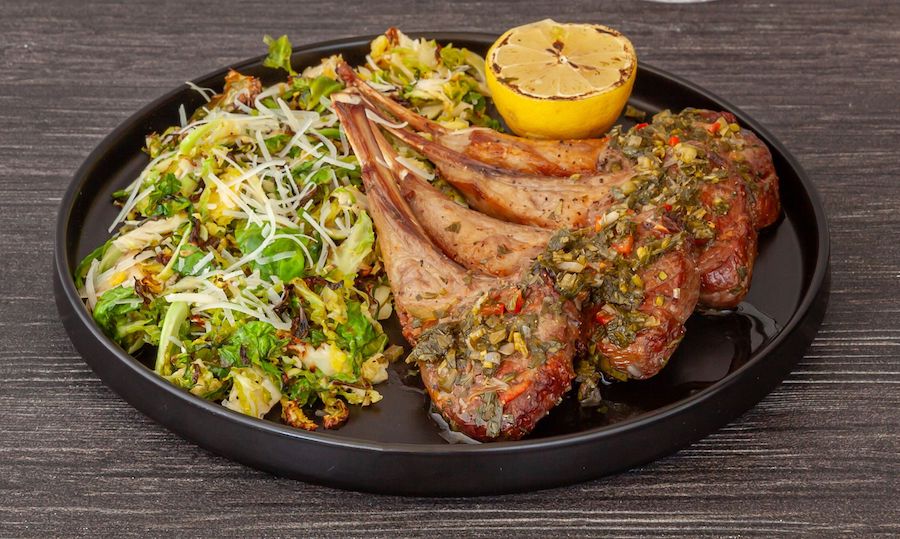 Patina Wine Bar's roasted lamb chops
Already open eight months on Prospect Avenue, Patina Wine Bar has been getting asked by its loyal customers about the potential for an expanded menu with additional dinner entrees. And they've listened. Two of the new highlights from the larger menu are the skirt steak with porcini butter and brown beech mushrooms and the roasted lamb chops with chimichurri sauce.
Patina also offers a full weekend brunch menu and is now open for lunch on Fridays as well. "We will continue to add more seasonal dishes to the menu now that we're in the midst of fall," says co-owner Carissa Shaffer. "The community has been incredible in welcoming us."
Insider's tip: Insider's tip: Keep an eye out for their monthly complimentary wine tastings, which typically run on the last Saturday of each month from 12-3 p.m. Some creative and tasty new flatbreads are trotted out on a weekly basis too. And make reservations now for their "Dine if you Dare" Halloween dinners Oct. 29 and 30 featuring horror movie-themed menu items and drinks.
112 S. Prospect Ave. in Park Ridge. PatinaWineBar.com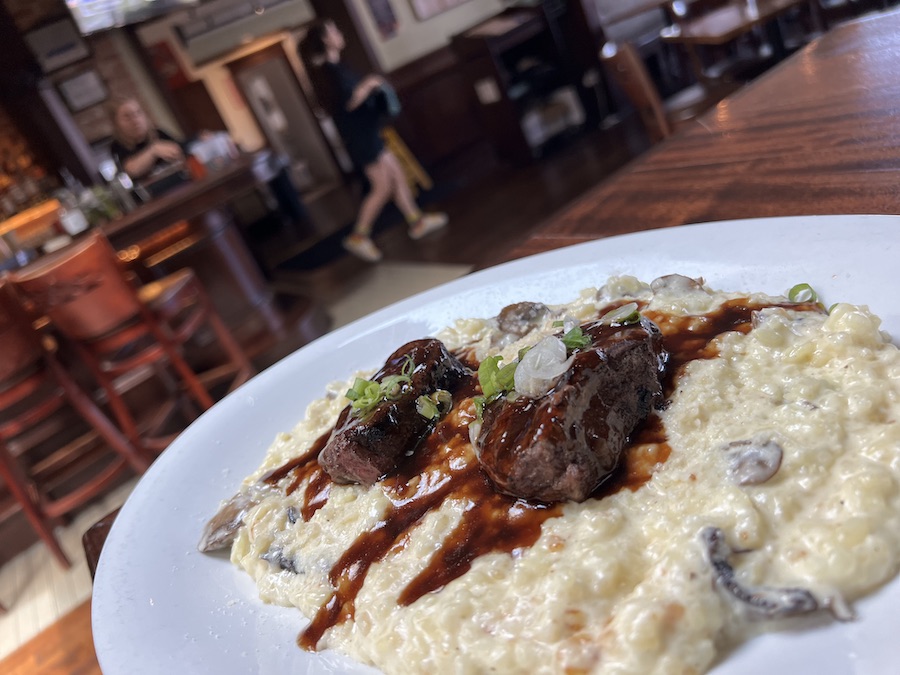 Harp & Fiddle's filet risotto
While this popular Irish restaurant and bar in the heart of Main Street may need no introduction, this new dish just might. Twin filet mignon medallions, grilled to your liking, are plated over a mixed mushroom parmesan cream risotto and topped with a red wine demi glace and slivered green onions.
The creamy risotto would be a fantastic meal in its own right, but combined with a pair of filet medallions that are so tender they almost fall apart when the knife hits them, and now you're talking next level stuff. This dish, along with Harp & Fiddle's fireplace, live music and a Guinness or two sound like a pretty good way to combat the cold nights ahead.
110 Main Street in Park Ridge. TheHarpAndFiddle.com
Tavern on the Point's veal parmigiana
As if the menu at this stylish restaurant wasn't already loaded with a wide assortment of delectable comfort food, but then they go and add both veal parmigiana and chicken parmigiana to the menu, both as entrees and sandwiches (for lunch only).
This authentic Italian classic was all the rage at our table late this summer. The veal is pounded thin, breaded and topped with a zesty tomato sauce, mozzarella and parmesan cheeses, and then served over a bed of rigatoni.
Insider's tip: Head out for dinner early and take advantage of their weekday happy hour from 2-5 p.m. that includes $3 wells, $3 seltzers and $3 domestic bottles and drafts.
6724 N. Northwest Highway in Edison Park. TavernOnThePoint.com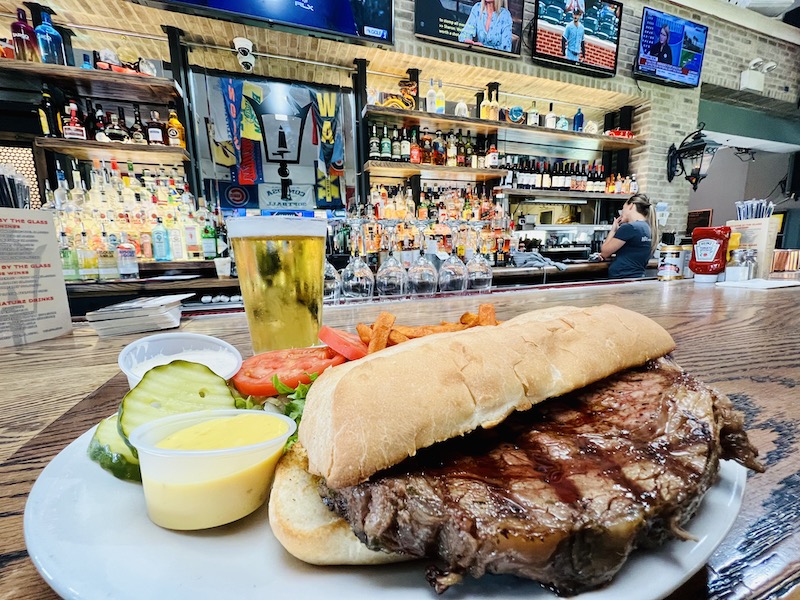 Howard Street Inn's prime rib sandwich
Just because golf season is winding down at Tam O'Shanter Golf Course next door doesn't mean the crowds are at this perpetually hopping restaurant and sports bar in Niles. In fact, it's one of the most popular spots in the area for football watching, so make your plans for the big game now.
As difficult as it is to steer away from the pizza and steak burgers here, one new menu item you'll want to check out when rooting on your favorite team is the prime rib sandwich. We're talking a giant slab of tender prime rib, cooked to perfection, on a toasted roll with horseradish mayonnaise and a side of crispy fries (we recommend their sweet potato fries). All kinds of awesome.
6700 W. Howard in Niles. HowardStreetInn.com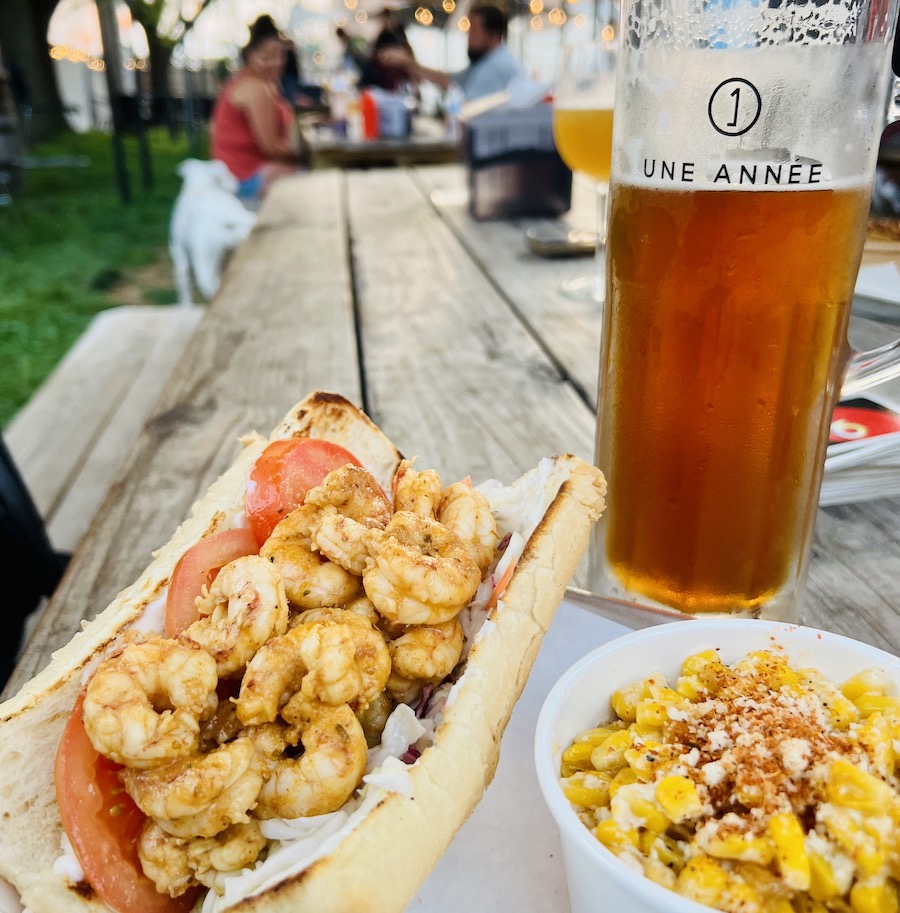 Une Annee Brewery's shrimp po' boy
This fun, family-run brewery in Niles is known for its stellar BBQ, but a weekly special they've been kind enough to leave on the menu for the foreseeable future (and hopefully forever) is the shrimp po boy. Come hungry if you select this off the menu, because it's loaded with with six ounces of fried Patagonian red shrimp that are marinated in Cajun spices. It's served on a toasted French roll with aioli, sliced tomato and coleslaw. Make sure to grab the creamy elotes (Mexican street corn) as a side.
Pairs well with their seasonal fall Festbier, which is on draft and in cans now. Monday trivia night is popular here, and live music is regularly on the schedule Wednesdays and Sundays. Nice, spacious, kid-friendly patio, too.
6343 W. Gross Point Road in Niles. UneAnnee.com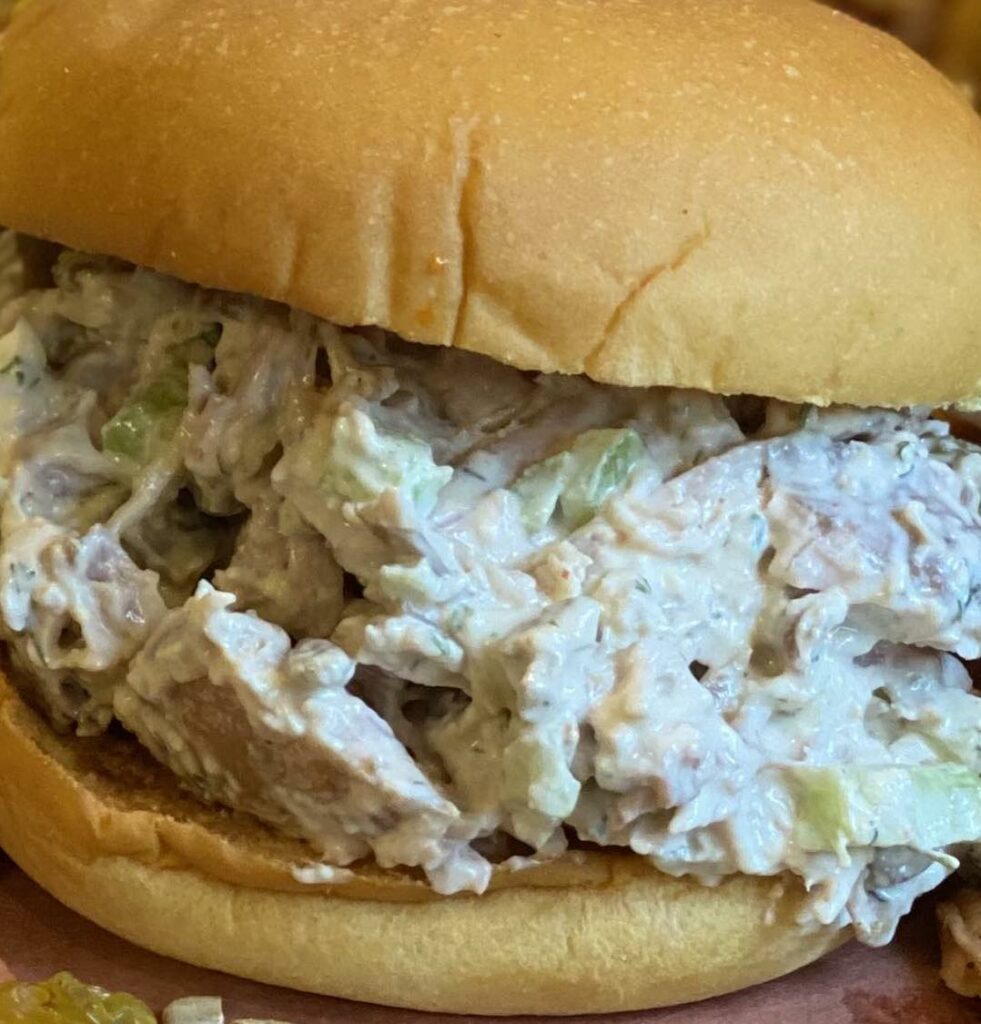 The chicken salad sandwich at Mel's Craft BBQ
Here's something you don't see at a BBQ joint very often: a chicken salad sandwich. But you know what? We're plenty OK with it. Difficult as it may be to be swayed from our normal brisket or pulled pork order, this sandwich can do the trick.
Chicken fresh from Mel's own smoker gets smothered in an herb dressing and mixed with some crunchy celery, sweet golden raisins and nutty sunflower seeds. Just $5.99 every day too. Seriously.
Also worthy of mentioning are their daily specials like "The Wally" gyro on Fridays, Mel's ribwich on Wednesdays and a giant stuffed baked potato on Mondays.
24 Main Street in Park Ridge. MelsBBQ.com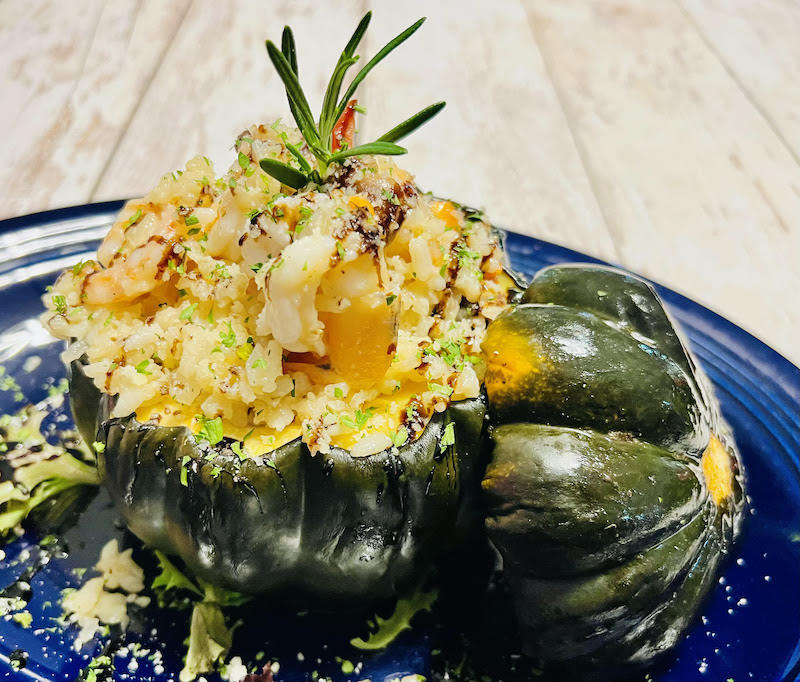 Shrimp and risotto-stuffed squash at Don Juan's Cantina
You want creativity? You got it at Don Juan's, the modern, family-run staple known for superb Mexican dishes and cocktails that has made its home in the Village Green shopping center after decades in Edison Park.
While it's difficult for us not to lean toward their carne asada fajitas or Baja fish tacos, one of the more popular seasonal dishes right now is the honey and cinnamon-roasted acorn squash, which happens to come stuffed with — Are you ready for this? — wild mushroom and rock shrimp risotto. Talk about a perfect blend of flavors, and quite the eye-catching presentation too.
650 N Northwest Highway in Park Ridge. DJsCantina.com