Inside Scoop: The Taste of Park Ridge is July 13-15, Rockin' in the Park free concerts in Rosemont, Yoga in the Park, Andy Warhol exhibit and more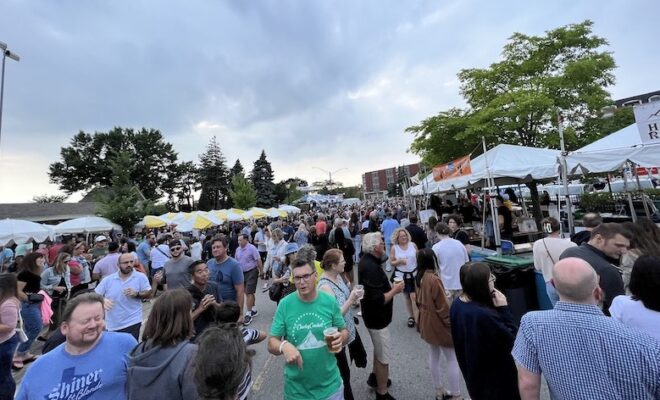 Taste of Park Ridge returns July 13-15
This annual celebration of fabulous food, music, kids activities, business networking and much more will take place once again in Uptown Park Ridge on Summit Avenue.
You're invited to "Canopies on Courtland Business Expo" at the Taste of Park Ridge on Saturday, July 15th from 10-4 p.m. Support local chamber members and exhibitors while your family enjoys Kid's Zone, bounce houses, teen bus featuring video games/karaoke and more in Hodges Park.
Musical entertainment for the weekend includes Stone Drift, Ginger Road and 7th Heaven on Thursday, Alt 101 and Kashmir on Friday and Low Expectations Band, Cap'n Funk and the Groove Train, Simply Elton and The Lounge Puppets on Saturday.
Hours of the festival: Thursday, July 13: 11 a.m.-10:30 p.m. Friday and Saturday, July 14-15: 11 a.m.-11 p.m.
For more information, visit TasteOfParkRidge.com
Free family summer concert with ScribbleMonster on July 11
Feel the beat, sing along and create unforgettable memories at the free Park Ridge Park District Family Summer Concert featuring ScribbleMonster on Tuesday, July 11 at Prospect Park from 6-7 p.m.
ScribbleMonster is a group of Chicago-area performers with a history of creating, teaching and performing music, comedy and theater.
In the event of inclement weather, the concert will move indoors at the Paula Hassell O'Connor Community Building at Prospect Park.
Rockin' in the Park free concerts in Rosemont run through Aug. 31
Rosemont's Parkway Bank Park entertainment district kicks off its summer season with the return of the Rockin' in the Park free summer concert series. Free concerts happen every Thursday and select weekend and holiday evenings from June 1 through August 31, featuring music by classic cover bands (think Tom Petty, Led Zeppelin, Neil Diamond and Queen/Lady Gaga, etc.) alongside food and beverage tents on the park's great lawn. Thursday night concerts culminate with a musical fireworks display.
All Rockin' in the Park concerts run from 7-10 p.m. Admission is free, and outside food and coolers are prohibited. Parking is available at the Parkway Bank Park parking garage and is free with validation from any of the park's venues. For more information, visit ParkwayBankPark.com
Free Sunday Yoga in the Park courtesy of the Park Ridge Park District
The Park Ridge Park District takes pride in providing all community members with equitable opportunities to get active, so plan to take a break from your Sunday routine and join in on the free yoga sessions in Hodges Park each Sunday through July 30 at 10 a.m. Visit PRParks.org for more info.

Fitness in the Park series in Rosemont
Visitors to Rosemont's Parkway Bank Park entertainment district can have fun while getting fit this summer with the return of the Fitness in the Park series. Visitors are invited to participate in free yoga, Zumba and PowHerhouse classes offered on Sundays, Mondays and Wednesdays beginning June 12. The fitness classes will be open to all skill levels and take place on the Park's great lawn.
"Yoga in the Park" will take place Sunday mornings from 10–11 a.m. through Sunday, August 13.
Beginning June 12, Rosemont Health and Fitness will host "Zumba in the Park" Monday nights from 6–7 p.m. through August 7.
Feel empowered all summer long on Wednesday nights from 6:30–7:30 p.m. through August 16 at "PowHerhouse" classes.
Advance registration is available at ParkwayBankPark.com.
New Andy Warhol exhibit opens in Glen Ellyn through Sept. 10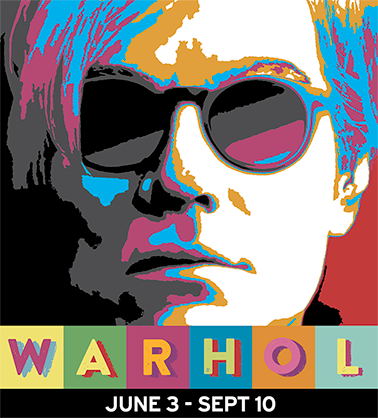 The new multi-faceted WARHOL exhibition is spread across 11,000 square feet of space in Glen Ellyn this summer, featuring more than 200 original Warhol works, including 94 works from Andy Warhol Portfolios: A Life in Pop | Works from the Bank of America collection, plus original works from the College of DuPage permanent art collection.
Visitors will experience Warhol's life through interactive exhibits, recreations and videos created exclusively for this exhibition, including a historical exhibit, Kids Pop Art Print Factory, Central Park-inspired outdoor space, a Silver Clouds interactive installation and much more.
This exhibit runs through Sept. 10 at the Cleve Carney Museum of Art and McAninch Arts Center at the College of DuPage. 425 Fawell Blvd. in Glen Ellyn. For more info, visit TheCCMA.org/warhol