Inside Scoop: Second City's holiday shows, A Christmas Carol at the Goodman, and the Winter WNDRland celebration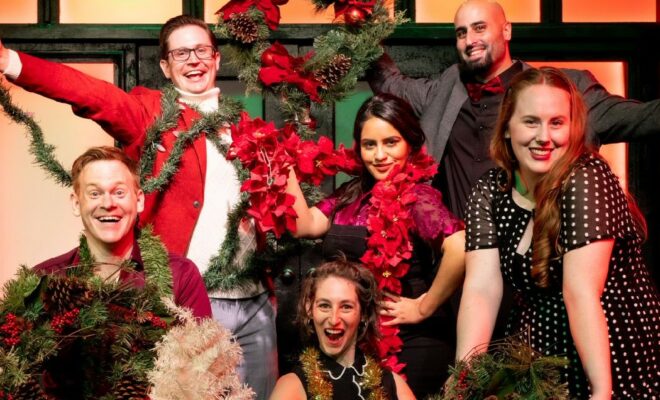 Second City's holiday shows
The award-winning Second City sketch and improv company has a trio of interactive, laugh-out-loud performances that, over the years, have become a can't-miss part of the city's holiday traditions. These shows run through Jan. 1.
What the Elf?
Running Thursdays-Saturdays at 8 p.m. and Sundays at 7 p.m.
It's just not the holidays without hot cocoa… and hot takes! Make merry at The Second City with this original sketch, variety and improv celebration of the season. After all, what better time to look back and laugh at 2022? They'll be toasting to the best… and roasting all the rest.
Best of the Second City Holiday Shows
Running Mondays at 8 p.m. and Saturdays at 3 p.m.
They'll guarantee yule laugh a whole latke as The Second City unwraps the most wonderful time of the year. Celebrate more than 60 years of sketches, songs and comedic conviviality as the next generation of comedy superstars perform our greatest holiday hits.
Holiday Improv Brunch
Running Sundays at noon
Enjoy uproarious laughter and limitless libations as Second City scrambles together two of everyone's favorites — comedy and brunch — for a scrumptiously seasonal breakfast with a totally improvised experience. Whether you side on the Naughty or the Nice List, come enjoy mimosas. No judgment here.
The Second City is located at 1616 N Wells St. in Chicago's Old Town neighborhood. SecondCity.com
A Christmas Carol at the Goodman Theatre
The Goodman Theatre's A Christmas Carol, considered "the perfect Chicago holiday tradition," has delighted nearly two million theatergoers. With its "first-rate cast and marvelous staging (that) shines merry and bright" (Chicago Sun-Times), this must-see annual production has enchanted audiences for more than four decades. Award-winning Chicago actor Larry Yando returns for his 15th season as the miserly Ebenezer Scrooge in this beautiful, timeless message.
A Christmas Carol, running through Dec. 31, is recommended for ages 6 and up. 170 N. Dearborn Street in Chicago. See the calendar and ticket information at GoodmanTheatre.org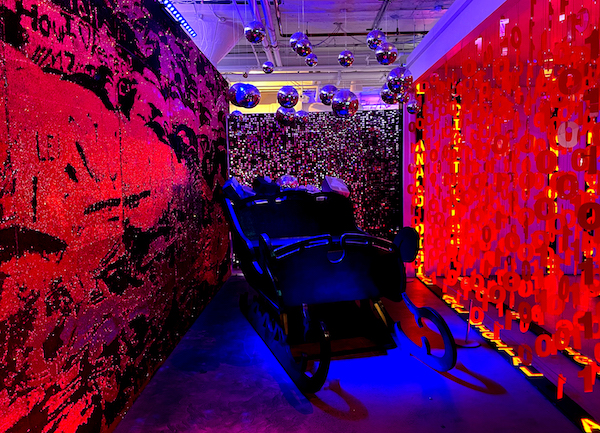 wndr museum's new Winter WNDRland celebration
If you haven't heard by now, the wndr museum (pronounced "wonder") is an exciting art and science pop-up experience designed to inspire curiosity by bringing the wonder that exists in the natural world to the forefront of our lives, providing a playful, immersive space where beauty, art, technology and the imagination meet.
In short, think of an Albert Einstein and Andy Warhol collaboration on the most interesting aspects of the universe. Sounds fun, no? The focus is on 20 experiential exhibits spaced throughout a 45-minute tour.
Now through Jan. 2, you can immerse yourself in the magic of the holiday season at the museum's inaugural Winter WNDRland celebration. Featuring a brand-new interactive light-up Santa's sleigh installation, photos with Santa and holiday-themed elements sprinkled throughout existing fan favorite installations, it's sure to be an instant hit.
Tickets are sold in time slots to allow guests to have ample time to explore. 1130 W. Monroe in the West Loop. wndrmuseum.com